Candace Baer
Vice President, Human Resources
Image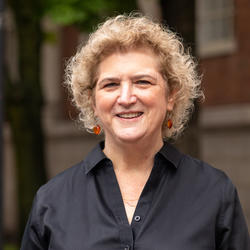 BS, Emerson College
MA, Emerson College
Candace Baer has more than 25 years of experience in the fields of human resources and organizational development. She serves as a member of the President's Cabinet, co-chairs the President's Taskforce on Diversity and Inclusion, and serves as a member of the Diversity Steering Committee.
Baer also oversees the Human Resources team and office, which is responsible for staff recruitment/retention, employee/labor relations, diversity and inclusion, administration of employee benefit programs, learning and development, salary administration and employee communication.
Baer came to RISD in 2006 from Smith College, where she served as associate director of Human Resources. As a consultant with BAER & Associates since 2001, she coaches leaders and facilitates workshops that help employees develop valuable skills and provide practical solutions to organizational issues.
Baer holds an MA in Organizational Communication from Emerson College. She serves on the National Board of the College and University Professional Association for Human Resources (CUPA-HR) and has presented at numerous regional and national conferences.