Si Yao Liu
Critic
Image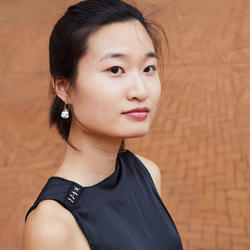 BARC, Rhode Island School of Design
BFA, Rhode Island School of Design
MS, Massachusetts Institute Technology
Lucy Siyao Liu is an artist and architectural designer based in New York. Her work spans multiple disciplines to address representational techniques and disjunctions that occur in imaging technologies. Her projects are oriented with a research-based approach and aim to communicate through various modes of spatial-temporal practice, such as installation, animation and performance. She is invested in casting drawing as a foundational medium in teaching computational thinking in art and design, and challenging notions of technology by integrating the roots, methods and ontologies of analogue tools and techniques.
Liu is the creator and co-editor of PROPS PAPER, a publication on imaging technologies. Her projects and writing have been featured in It's Nice That, Design Indaba, The Creative Independent, Yale Paprika! and UED Magazine and have been presented at Dutch Design Week, Carpenter Center for the Visual Arts at Harvard University, MIT Keller Gallery, Ashmolean Museum at University of Oxford, China Central Academy of Fine Arts, Beijing Design Week among others. Recently she received grants from Design Trust Hong Kong, Council for the Arts at MIT and MIT International Science and Technology Initiatives to pursue international projects.
Before coming to RISD, Liu taught in the MIT Art, Culture and Technology Program and the MIT Department of Architecture. She received a post-professional research degree from the SMArchS Architectural Design Group at MIT and is a member of Soft Surplus, an art, technology and design collective based in Brooklyn, NY. When she is not teaching on campus, you can find her thinking, drawing and building in her studio.