August Lehrecke
Critic
Image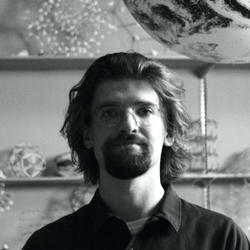 BFA, Rhode Island School of Design
August Lehrecke is an artist, designer and researcher interested in the the intersection of craft, computation and the built environment. He earned a BFA in Furniture Design from RISD in 2014 and a M.Sc. from the Integrative Technologies in Architecture and Design Research (ITECH) program at the University of Stuttgart in 2021.
Lehrecke is the cofounder of Pneuhaus, an art and design studio that works within the fields of spatial design, temporary structures and contemporary art. The studio's work focuses on the craft of pneumatics, combining air and textiles with physical and digital modeling methods to produce their designs in-house.
With the goal to create phenomenal experiences that incite curiosity and wonder, Lehrecke's particular interest lies in developing computational tools, form-finding strategies and simulation methods that bridge design and fabrication. Since its founding in 2014, Pneuhaus has completed more than 30 built projects and exhibited them for museum spaces, public arts festivals and municipalities both in the US and internationally. Their work has appeared in AN Interior, Form Design Magazine and Motherboard, as well the Phaidon book Bubbletecture (2019).
While pursuing his master's degree, Lehrecke focused on textile and fiber systems, exploring ways to digitally model and manufacture fiber composites. His thesis titled Spatial Lacing: A Distributed System for Fibrous Networks expanded on the traditional craft of Bobbin Lace to create complex networks in three dimensions for applications in architecture. This research led him to explore novel furniture-making technique in a publication titled Tailored Lace: Moldless Fabrication of 3D Bio-Composite Structures.
Lehrecke is currently based in Providence. While most of this sounds very technical, he assures you that all he does is make bubbles most of the time.
Fall 2022
FD-2523-01 Research Elective
Wintersession 2023
FD-8965-01 Collaborative Study

NMSE-8965-09 Collaborative Study