Dale Broholm
Senior Critic - Furniture Design
Image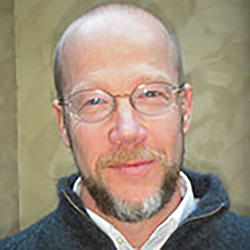 Dale Broholm has been designing/making custom furniture out of his Boston area studio for the past 25 years. When he is not in the studio he is a Senior Critic in the Department of Furniture Design at the Rhode Island School of Design. He has taught in the department for the past 11 years. In addition to his studio work and teaching he also travels and lectures. Last year he led a Furniture Design workshop in Ho Chi Minh City, Vietnam, presented at a trade conference in Shen Yang, China and taught at the Haystack Mountain School of Crafts in Deer Isle, ME.
Academic areas of interest
Broholm is interested in the integration of historical and scholarly research as a tool to inform and shape Furniture Design. From this interest came the idea for the Witness Tree Project, collaboration between RISD and the National Park Service. This class was developed with Professor Dan Cavicchi of History, Philosophy, and Social Sciences as a means to teach American History and Culture through object creation. The wood material used by the students in the class come from "Witness Trees" held by the National Park service.
Wintersession 2023
Spring 2023
FD-2502-01 Sophomore Design/practice

FD-2502-02 Sophomore Design/practice

NMSE-8900-30 ISP Non-major Elective