Alesdair Ittelson
Critic - Industrial Design
Image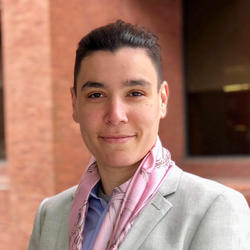 Alesdair Ittelson is the director of law and policy at interACT: Advocates for Intersex Youth. A dedicated civil rights lawyer, he employs innovative strategies to fight for young people who expand societal understandings of what it means to thrive. Specializing in creative responses to the intersection of health and LGBTQI inequities, his work on the vanguard of these issues includes the first case challenging conversion therapy as consumer fraud, representation of transgender youth in educational and institutional settings throughout the Deep South, the first public case on behalf of an intersex child subjected to medically unnecessary genital normalizing surgery in infancy, and the first successful piece of state legislation to address the human rights violations faced by intersex youth in medical settings.
Ittelson has advised on countless policies at the state and local level and his written guidance has influenced interpretations of federal and international human rights law, including by the United States Department of Health and Human Services and the United Nations. His legal efforts have been covered nationally and internationally by such outlets as The Guardian, The New York Times, The Washington Post, The Atlantic, NPR, CNN and Al Jazeera, among others.
Ittelson graduated summa cum laude from Brandeis University with a degree in Political Philosophy. After a year spent cataloging evidence for Habeas Corpus petitions on behalf of indigent prisoners on death row, he went on to receive a law degree from UC Berkeley where he published on the tax implications of gender-affirming surgery for transgender individuals. He spent his final year at Harvard Law School where he received a Dean's Scholar award for his work in disability and the law.