Andy Law
Associate Professor
Image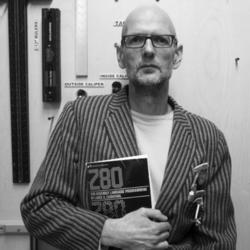 MDES, Royal College of Art
Andy Law is probably best described as an experience designer. He gets excited about the culture, correspondence and interesting friction in all kinds of networks, including production, education, telecommunication, transaction, entrepreneurial and social. At RISD he works with graduate and undergraduate students, asking them to investigate and challenge contemporary design issues.
Law's recent professional work includes establishing and directing the Erlend Williamson Artist Fellowship—a charitable residency based on Orkney Island in Scotland—and acting as a commissioner for the city of Providence on the Open Providence Commission for Transparency and Accountability.
In 1997 Law was granted the first-ever patent in the US for an earthquake-proof combined locking and anti-tilt filing cabinet. He also designed the world's first biodegradable, disposable hot cup lid for Edinburgh-based Vegware.
Fall 2022
Wintersession 2023
Spring 2023
ID-2010-01 Disruptive Devices

ID-24ST-08 Advanced Design: Studio

ID-8900-04 ISP Major