Jorge Paricio Garcia
Senior Critic - Industrial Design
Image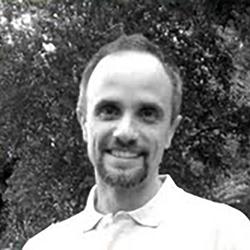 BFA, Universidad Complutense De Madrid
MID, Pratt Institute
PHD, Universidad Complutense De Madrid
Jorge Paricio Garcia was born in Madrid, where he earned his BFA in Fine Arts from the Complutense University in 1992 and his PhD in Fine Arts in 2008. In between, he earned his Master's in Industrial Design at Pratt Institute in New York City.
Paricio has worked in many diverse disciplines in the US and Europe, developing concepts for Colgate Palmolive in New York, designing workstations and tools for the semiconductor industriy in Arizona, designing furniture, signage programs and interiors in Madrid as well as exhibits for major US trade shows, museums and showrooms. He also worked at the Istituto Europeo di Design, Pratt Institute, Parson's School of Design, the Art Institute of Colorado and The Art Institute of Pittsburgh, Online Division, teaching a variety of classes, ranging from product design and concept sketching to Photoshop rendering.
In January 2015 he published the book Perspective Sketching: An Illustrated Handbook for Artists & Designers (Rockport). He currently lives with his family in Barrington, RI.