Winston Cuevas
Critic
Image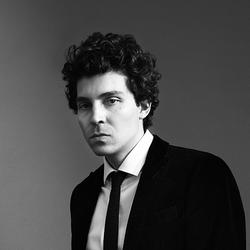 BFA in Industrial Design, RISD
Winston Cuevas (b. 1993, Chicago) is a New York-based multidisciplinary designer and RISD alumnus creating work at the nexus of radicalism and refinement. Concerned with advancing design at the intersection of high concept and high craft, he also explores its rhetorical, poetic and emotional potential and seeks to blur the delineation of the fine art and collectible design worlds.
His creative practice centers on an ongoing study of the categories, tropes and assumptions that frame one's encounters with everyday objects. Collaborating with masters of craft across materials and processes, he realizes works that demonstrate radical and unforeseen possibilities for the "designed object." Innovation is not only limited to the materials employed, but also marries novel concepts and crystallized thoughts with traditional high craftsmanship and modern techniques to make unique pieces.
Characterized by subversion, deconstruction and transfiguration, his aesthetic seeks to define an in-between space that bridges the radical and the refined, the conceptual and the technical.
photo by Blaine Davis