Theodore Hoerr
Critic - Landscape Architecture
Image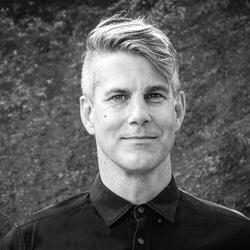 BLA, The University of Illinois
MLA, Harvard University Graduate School Design
MLAUD, Harvard University Graduate School Design
Theodore Hoerr is the founding principal of Terrain Work, a New York City-based landscape architecture, urban design and public art firm. Hoerr is a licensed landscape architect who has led the design and implementation of a diverse range of projects in North and South America, Asia, Europe and the Middle East. His work ranges from large-scale urban strategies that shape the future of cities to small-scale landscapes that emphasize the craft of building. His professional and academic work explores how landscape's innate ability to change creates new emergent forms and experiences that synthesize culture, nature and the built environment. The work of his office has been recognized internationally and featured in publications such as Landscape Architecture Magazine, Architectural Digest, Dezeen, Design Boom and World Landscape Architecture.

Hoerr has been teaching in RISD's Landscape Architecture department since 2015. He has taught design studios at Yale University, University of Illinois Champaign-Urbana, RISD, Harvard Career Discovery Program and University of Arkansas, where he recently served as the Verna C. Garvan Distinguished Visiting Professor in Landscape Architecture. In addition, Hoerr has served as a guest critic at institutions including Harvard, Columbia, University of Pennsylvania, Washington University in St. Louis, Illinois Institute of Technology and Yale.

Before founding Terrain Work, Hoerr worked in several leading international design practices. He was a principal at Balmori Associates in New York City, where he led the design of large-scale urban projects in New York; Bogota, Colombia; and Sao Paulo, Brazil, and an award-winning master plan for the University of Iowa Art Campus. Prior to this, he was a senior associate at EDAW/AECOM and a designer at Richard Haag Associates in Seattle, WA.
Fall 2022
LDAR-2204-02 Constructed Landscapes Studio
Spring 2023
LDAR-2253-01 Plants: Form and Space