Rebecca Kelly
Lecturer - Textiles
Image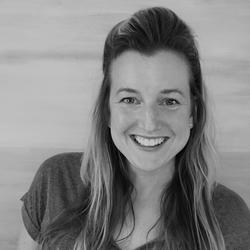 BA, University of Rhode Island
MS, University of Rhode Island
Rebecca J. Kelly is a textile and dress historian focused on the study of 18th- and 19th-century textiles and trade. She has taught courses related to the history of fashion and textiles at both Parsons and the Fashion Institute of Technology in New York. She is author of Fashion in the Gilded Age: A Profile of Newport's King Family in Twentieth-Century American Fashion. She also contributed numerous subject and biographical entries to the recently published Clothing and Fashion in American History: A Comprehensive Encyclopedia.
Kelly worked for many years as a textile conservator at the Preservation Society of Newport County and later at the Museum at the Fashion Institute of Technology. She continues to work as a consultant assisting numerous organizations and private clients with the interpretation and installation of textile exhibitions. She holds a BA in Art History as well as an MS from the department of Textiles, Fashion Merchandising and Design at the University of Rhode Island. She is also a longtime member of the Costume Society of America.
Kelly's research focuses on the production and consumption of fashion luxury goods and the way fashion and textiles are represented in the visual culture of the 18th and 19th centuries. She is particularly interested in the birth of American fashion and revealing the work of under-recognized women fashion and textile designers. Current exhibition projects are also related to the history of domestic textiles, such as quilts and samplers, and the display and interpretation of these objects in historic house museum settings. She is also an advocate of "slow fashion" and studies the history of natural dyes. As an artisan, she leads workshops in indigo dyeing and makes contemporary ragdolls.
Fall 2022
THAD-H656-01 A Global History Of Textiles: Trades, Traditions, Techniques