Jose Menendez Lopez
Continuing Education Instructor
Image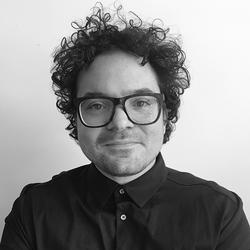 MFA, Rhode Island School of Design
José R. Menéndez was born in San Juan, Puerto Rico and moved to Philadelphia in 2000 to pursue an undergraduate degree in landscape architecture. He is a graphic designer, landscape architect and marine scientist with more than 10 years of experience in graphic design, landscape architecture and urban design. Menéndez completed an MFA in Graphic Design at RISD and earned a master's degree in Marine Affairs with a specialization in climate change communication from the University of Rhode Island.
His research is intertwined with his practice and teaching. At the moment these are the three areas of study that he is pursuing: Latin American graphic design with an emphasis on Caribbean graphic culture, social justice design and ecological narratives in the landscape.
In addition to teaching at RISD, Menéndez is currently a visiting assistant professor at the College of Arts, Media and Design in the Department of Art & Design at Northeastern University. He has taught in RISD's Graphic Design and Jewelry + Metalsmithing departments, through RISD Global and as part of the Continuing Education division.