Sandra Potter
Continuing Education Instructor
Image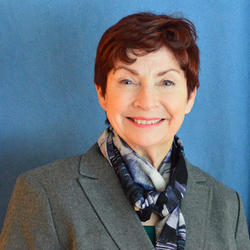 PHD, Fielding Graduate University
Sandra Potter founded and managed her own consulting and research firm, Micro Tech Research Inc., for 12 years. The firm provided customized strategic information and analysis of vendors, products and markets in the computer sectors of the high technology industry. At Aberdeen Group, she served as research director for Linux Services and is credited with having the fastest ramp of an entrepreneurial practice in the company's history. Her practice assisted both established and startup firms with market positioning issues. Additional industry experience includes posts at Honeywell Information Systems, International Data Corp (IDC) and Dun & Bradstreet.
Potter pivoted to academia in 2004, taking her tech industry experiences and education into the classroom, teaching student entrepreneurs feasibility analysis, product and service development, entrepreneurial marketing and new venture management. Her approach to both graduate and undergraduate teaching combines theory with practice, sending students on their way with experience in what it takes to create and launch innovative and profitable products and services. Her expertise has been shared in classrooms at RISD, Brown, Bryant, Providence College, Eastern Connecticut State and URI. While at Bryant, her work in conceiving, designing and developing the experiential component of the Entrepreneurship Program was key to bringing the program to no. 34 on Forbes Top 50 Entrepreneurial Colleges in 2014.
An active coach and mentor within the startup community, Potter has mentored for the Design+Health course at Brown Medical, a Make-a-Thon in Brown School of Engineering focused on assistive technology and Start-up Weekend events at Bryant, Brown and JWU. She specializes in team mentoring and coaching.
Potter serves on the Board of Directors of AFRILINK Entrepreneurs International, an organization dedicated to reducing poverty in Africa through entrepreneurship. She recently signed on as a mentor with the Innovation Accelerator (IA), a western Massachusetts-based organization dedicated to helping nonprofits grow innovative revenue streams. From 2014 until summer 2020, she was a board member of TANRC, where she recently served as board chair.