Bethany Jankunis
Vice President of Strategy & Planning & Senior Advisor to the President
Image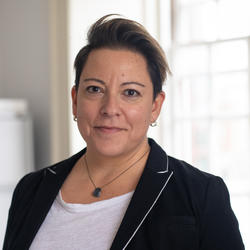 Bethany Jankunis arrived at RISD in March 2023 as its first vice president of strategy and planning and senior advisor to the president. In this role, she drives new and cross-cutting initiatives, advances operational effectiveness and efficiency, and works in partnership with people across our campus to help realize a collective vision for RISD.
Previously, Jankunis was a member of the senior leadership team at Columbia University's Mailman School of Public Health for nearly a decade, serving first as chief of staff and then as chief of staff and executive director of strategic projects. In these roles, she was the top strategy and implementation partner to the school's dean, coordinating the efforts of various levels of school leadership, engaging stakeholder groups and overseeing all aspects of functioning for the dean's office.
Before joining Columbia University, Jankunis served at New York University's School of Engineering, first as chief of staff for the provost, and then assistant vice president for administrative projects and planning. She began her career in government, serving as a social policy advisor to the New York City comptroller, and then as chief of staff for New York State Assembly member and Higher Education Chair Deborah Glick.
Jankunis holds a master's degree in social work from Hunter College and a JD from Fordham Law School (where she was a Stein Public Interest Scholar).