Terra Carta Design Lab
Image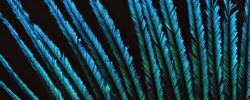 RISD has joined the Sustainable Markets Initiative's Terra Carta Design Lab (TCDL) to find student- and alum-led, high-impact solutions to the climate crisis.
This global competition unites the creativity of the RISD community and the power of private sector supporters to support innovative, scalable solutions and highlight the urgent need to focus on collaboration between art, science, design and engineering.
History and context
The competition was launched in 2021 by His Majesty King Charles III, in his former role as the Prince of Wales, and Sir Jony Ive (RISD Honorary Degree '09), in partnership with the Royal College of Art. This year, the competition includes four design schools from across the world. RISD joins as the first and only US school to participate in this endeavor, along with the Dubai Institute of Design and Innovation (UAE), the National Institute of Design (India), and the Royal College of Art (UK).
Sustainable Markets Initiative invites students and recent alums (who graduated in the last five years) from these four schools to address the damage being done to the planet and create breakthrough solutions for "Nature, People, and Planet," inspired by a guiding mandate, epitomized in its charter, the Terra Carta.
Read more in the press release.
Social equity and inclusion — our vision
From RISD President Crystal Williams:
"Art and design are essential to realizing a sustainable future. This global effort is an incredible opportunity for RISD students and alumni to apply the question-based inquiry approach they learn at RISD. This is also an important opportunity to help elevate and include voices and people who have been historically underrepresented in conversations about sustainability and the climate crisis. Including a range of perspectives and experiences—particularly from those most immediately affected by these challenges—catalyzes new insights, new discoveries and new solutions that benefit us all. I look forward to seeing the results from the RISD community and our global counterparts."
To ensure we are enacting this vision, we encourage applicants to engage these questions regarding social equity and inclusion:
Does your proposal specifically increase the representation of people from groups who are historically underrepresented or currently minoritized or marginalized in conversations about sustainability?
Does your proposal increase inclusion for people from groups who are historically underrepresented or currently minoritized or marginalized in sustainable design?
Does your proposal contribute to increasing social equity in relation to sustainability and the climate crisis?
Sustainability in design at RISD
Innovative design projects that encompass sustainability issues are prevalent within our creative community. Here faculty, students and staff consistently develop products, systems and services that address the needs of nature, people and planet.
Get in touch
Questions about TCDL? Send us an email at partnerships@risd.edu. Use the subject line "Terra Carta Design Lab Query".