James O'Hara
Vice President, Enrollment Management & Student Affairs
Image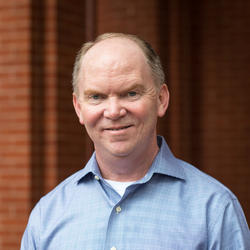 Jamie O'Hara joined RISD's top leadership team in September 2017 after serving as vice president for Enrollment Management at Rider University in Lawrenceville, NJ since 2004. At RISD he oversees enrollment strategies that enable the college to continue to attract and retain the best and most talented students from increasingly diverse backgrounds.
As Rider's first VP for Enrollment Management, O'Hara built all aspects of undergraduate, graduate and international admissions from the ground up, including oversight of financial aid and the Bursar's Office. During his 13-year tenure, he also oversaw web and digital strategy and enrollment marketing planning. He designed and implemented innovative financial aid strategies to diversify the student community and achieve enrollment goals, and also supervised a research program focused on factors that contribute to student matriculation, success and progress towards graduation.
Prior to his work at Rider, O'Hara served as director of Enrollment Management at Pace University in New York for seven years. He began his career at his alma mater, Marist College in Poughkeepsie, NY, and also served as director of the US admissions office for Franklin College Switzerland.