Rick Mickool
Chief Information Officer
Image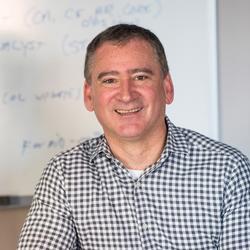 MBA, Northeastern University
Rick Mickool leads RISD's central information technology services area. Prior to coming to RISD in 2015, he served as chief information and technology officer at Babson College, Northeastern University and Wittenberg University, providing IT vision and leadership over the course of a 25-year career in this rapidly changing field.
Mickool has presented at numerous national and regional conferences, speaking about such topics as distributed learning, on-demand and cloud service delivery, and re-engineering in higher education. He has written several articles for EDUCAUSE and contributed to the book The Online University: Building Viable Learning Experiences for Higher Education (2013). In 2013 the National Science Foundation awarded him a Campus Cyberinfrastructure–Network Infrastructure and Engineering planning grant to build a science DMZ at Wittenberg.
Mickool enjoys teaching both in-person and online undergraduate, graduate, executive and adult education courses in management information systems, business management and information resource management. He holds a BS from Babson and an MBA from Northeastern and has taught at both of his alma maters as well as at Bristol [MA] Community College, Newbury College and Wittenberg.