Apparel Design
Image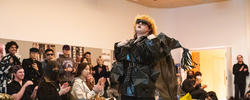 In Apparel Design, students prepare to be conscious leaders in the field who approach fashion as a platform for cultural dialogue. Through immersive, studio-based practice, they establish unique design languages and clearly articulated creative processes.
Makers of thoughtful and thought-provoking garments, majors generate both fashion and knowledge, continually reimagining what apparel and the systems for producing it can be.
In the studio
With an intense focus on craftsmanship, Apparel Design majors develop diverse creative practices rooted in an awareness of clothing as an emotional medium as well as a material and visual one. Emphasizing ethical sourcing and production, the program encourages students to challenge industry conventions and work toward positive, sustainable change.
Image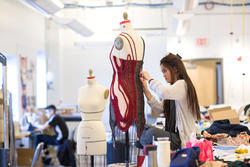 Image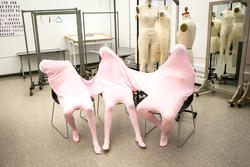 Image
Alumni
After graduation, Apparel Design alumni set their sites on changing fashion and the surrounding industry as a whole. Whether they launch their own studios, pursue careers with retail leaders or enter into related fields, graduates of the program employ sustainable practices that respect craft and labor, while centering the wearer throughout the design process.