Ann Hirsch
Critic - Ceramics
Image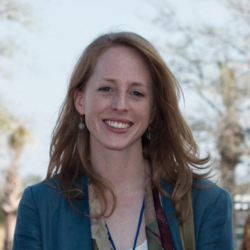 MA, New York University
MFA, New York Academy of Art
Ann Hirsch works in a diverse range of materials, from clay, resin and wood to bronze. Her work, both static and mobile, explores the merging of her formal figurative training with contemporary approaches and new materials.
Hirsch's work for public spaces is driven by a strong interest in "theater" as the public presentation and meaningful organization of symbol, figure and space and by the integration of historical modalities with contemporary practices and perspectives. Her automata encourage viewer interaction through various mechanisms. Each work is an investigation into the narrative possibilities of the particular material, technique and site.
Hirsch earned a BA in Art History at Barnard College, a master's degree from NYU and an MFA from the New York Academy of Art. She is the recipient of grants from the Mellon Trust of New England and the Prince of Wales Foundation and has also been awarded commissions for public artworks at Boston's City Hall Plaza for the Bill Russell Legacy Project and Patriot Plaza at Sarasota National Cemetery in Florida.
Spring 2023
CER-4132-01 Figure Modeling