Experimental and Foundation Studies
Image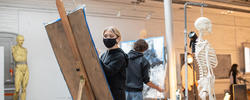 Based on the philosophy that all first-year undergraduate students benefit from a shared understanding of RISD's approach to studio learning, freshmen follow the same studio curricula—known together as Experimental and Foundation Studies (EFS).
Each of the three programs meets one full day per week, with students also working on challenging assignments outside of class time. Faculty work closely with students, offering ongoing guidance and feedback. Group critiques help students learn to present their own work while supporting that of their peers.
In the studio
Faculty members work closely with students, emphasizing rigorous critical inquiry and independent learning while offering ongoing guidance and feedback. Assigned projects in each studio encourage exploration, questioning and risk-taking.
At the end of each project, critiques are held so that you can discuss your intentions and processes, and reflect on the capacity of the work to embody ideas and emotions.
Image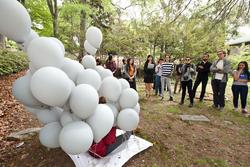 Image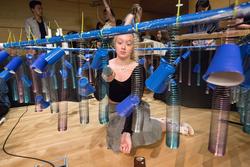 Image