Glass
Image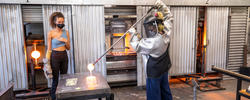 At RISD students approach glass as both an expressive artist's material and a practice imbued with limitless potential, incorporating sculpture, architecture, design, craft and decorative art.
As a Glass major you discover a discipline built on a unique history that dovetails with expanding dialogues around innovation and creative practice. The department emphasizes a commitment to both material and conceptual investigations, helping you refine an individual perspective through experimentation and critical inquiry.​
In the studio
Both undergraduate and graduate students have full access to a hot shop, cold shop, kiln and casting rooms. In addition, you are given individual studio space and access to refined installation spaces both within the department and elsewhere on campus.
Image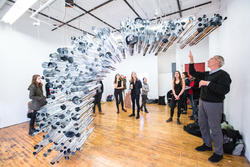 Image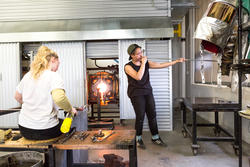 Image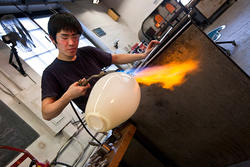 Alumni
Glass alumni tend to remain closely connected with the department, helping to influence new generations of artists by returning as visiting artists and critics or providing internships. The department's many accomplished alumni push the boundaries of the medium and advance the role of glass in contemporary art and design.​