Bryan Rodrigues
Critic - Industrial Design
Image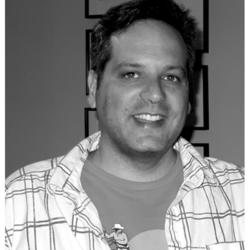 Bryan Rodrigues teaches various tools and techniques of visual communication and is perpetually interested in discussing and exploring subjects related to technology, design and historical trajectories. As the fields of artificial intelligence, machine learning and generative design are unfolding before our eyes, Rodrigues seeks to understand how the design community should prepare to interface with and administer these sweeping changes. He considers it a privilege to share this pursuit with the RISD community.
Academic areas of interest
Rodrigues studied history and education at Rhode Island College, and his greatest interests still lie in the arts and humanities. He has been teaching digital design content since 1999 and recently began teaching a course on the history of graphic design at Katherine Gibbs. He has also taught hundreds of courses for RISD CE since 2001 and participated in a program offered jointly by Fraunhofer and RISD on "new media." He pioneered the first strictly online courses for continuing education in 2007, work that is still in its formative stages. He has taught many courses on web and print design for RISD's Young Artist and Pre-College programs since 2005 and is continuing in that vein with 2D animation and claymation courses. He has been teaching a course called Digital Portfolio and User Interface Design for the Industrial Design department since 2008 and is a professor of Web and Interaction Design at Lesley University in Cambridge, MA.
Fall 2022
ID-20ST-07 Special Topic Design Studio

ID-8900-05 ISP Major
Wintersession 2023
ID-8965-02 Collaborative Study