Heewon Lee
Critic - Industrial Design
Image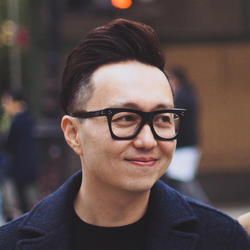 Heewon Lee is an industrial designer and design educator. His work focuses on creating and facilitating design educational programs in humanitarian and development contexts.
As part of the MIT D-Lab Humanitarian Innovation team, the focus of Lee's work has been creative capacity building for refugee boys, girls and women in Athens, Greece at local NGO Faros. At Faros, he helped establish the Horizon Center Design Program, a vocational and innovation center. The overall objective of this project is to develop a holistic design program where the participants can gain knowledge, skills and mindsets to build confidence, increase their sense of agency and realize pathways through which they can improve their livelihoods.

Originally from South Korea, Lee completed his master's degree in Interaction Design at Umeå Institute of Design and worked on numerous product, interaction and graphic design projects. In 2013 he joined the International Development Design Summit in Zambia and pivoted his career to teaching the design process and methods in formats including academic coursework and short/long term workshops around the world. In his free time, he enjoys rock climbing and filmmaking.
Spring 2023
ID-24ST-13 Advanced Design: Studio