Tracy Zaslow
Senior Critic - Industrial Design
Image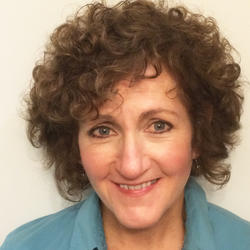 BFA, Rhode Island School of Design
MS, Lesley University
Tracy Zaslow is a creative design professional with more than 25 years of experience in retail design and construction. Focused on strengthening brand identities through effective retail prototypes and value-engineering roll-out programs, she is broadly experienced in all aspects of retail interiors and is a true believer in collaboration as a means to excellence in design.
With a breadth of knowledge in planning, operations and fixture design, Zaslow focuses on interpreting management goals into prototype designs for implementation. She has held creative leadership positions with retailers such as Ross-Simons, Stride Rite Brands and Lechmere. She currently directs all design, construction, visual and maintenance activity for Ross-Simons, a Rhode Island-based jewelry retail chain.
As a professional member of the Retail Design Institute, Zaslow is completing her second term (fourth year) as the Boston Chapter president and served as the Boston Chapter education chairperson from 2000–06. She has participated with other chapters to run and judge two Store of the Year International Design Competitions. She is a LEED-accredited professional committed to the "greening" of retail interiors. She holds an MS degree in Management from Lesley University and a BFA in Industrial Design from RISD.
Zaslow has taught part-time in the Industrial Design department at RISD for many years. She has served on the advisory board for Retail Store Age Magazine and RCA and is currently active in her community in various organizations. She has also participated in many roundtable discussions and seminar panels for SPECS, Build Boston and ICSC conferences and had projects featured or quoted in several trade publications (DDI, Chain Store Age, POP Times, Construction Specifier, VM+SD).