Jewelry + Metalsmithing
Image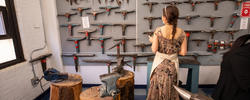 Spanning from traditional goldsmithing to experimental processes and materials, Jewelry + Metalsmithing offers a tight-knit community fully engaged with the discipline. Critical analysis and an open exchange of ideas support individual exploration of the relationship of jewelry to the body.
In the studio
Undergraduate and graduate students bounce ideas off each other and work as a close-knit group, honing technical skills and working adeptly with a wide range of metals and other materials.
Image
Image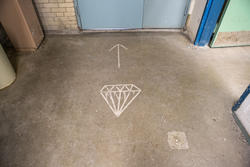 Image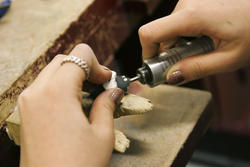 Alumni
J+M majors graduate with strong expressive capabilities and a solid foundation on which to build a career as a jewelry artist, production designer, metalsmith, teacher, gallery owner—or any number of pursuits that involve designing and making.