Literary Arts and Studies
Image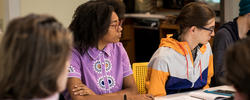 With its rich and diverse curriculum, Literary Arts and Studies offers a broad and synthetic understanding of literary periods, genres, movements and issues. It reinforces keen critical thinking and reading skills, helps you develop an effective and individual writing voice, and provides you a solid foundation for engaging contemporary culture in an informed, responsible way.
In (and out of) the classroom
LAS course offerings — from film studies to critical theory to performance studies and both traditional and unconventional approaches to literary study — examine text within the context of politics, history and culture. You may also take advantage of writing workshops in journalism, fiction and poetry.
The curriculum reflects faculty research interests in literature, cultural studies, critical theory, ecocriticism and the environmental humanities, gender and sexuality, performance studies, postcolonial studies, race and ethnicity, visual culture and more.
Image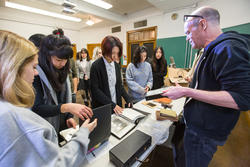 Image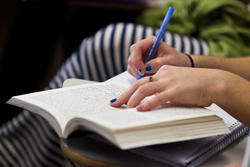 Image