Sculpture
Image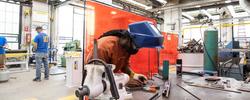 At RISD, Sculpture encourages your individual growth as part of a larger community. We emphasize visual and critical literacy and intensive skill acquisition to help you build a conceptually strong creative practice. As you experiment and push beyond obvious solutions, you learn how what you make relates to the world, producing meaningful work through a command of process and informed use of materials.
In the studio
As part of an integrated community, undergraduate and graduate students work together and individually with an extraordinary range of materials. The curriculum supports you through a series of courses that builds skills and literacies to help you make meaning using boundless materials, methodologies and media.
Image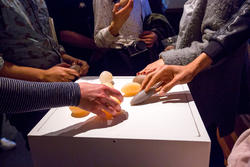 Image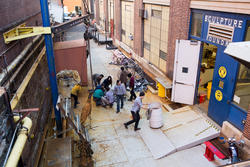 Image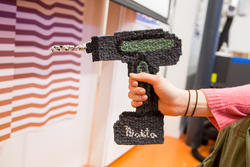 Alumni
After RISD, Sculpture graduates join an extensive alumni network, many of whom are established studio artists, fabricators, teachers, designers, art writers, curators, gallerists, administrators, exhibition designers, puppeteers, performances artists, software designers and more. Over the years, these alumni have created a blueprint that you can follow, reformat and tailor to your own aspirations.