Rethinking the Materials Lifecycle
Image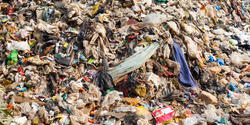 Since 2017, organizers of the high-profile Design Indaba conference in South Africa have been "scanning for the world's top design graduates" via Antenna, a showcase of cherry-picked young designers bent on making the world a better place. Held (virtually this year) as part of Dutch Design Week, Antenna 2020 presents the work of 10 international design graduates from five continents whose work is built on "idealistic values, groundbreaking ideas and cross-border visions." Among the designers selected to participate is recent grad Fengijao Ge MLA 20, who will present Flowing Garments via digital livestream this Sunday, October 25.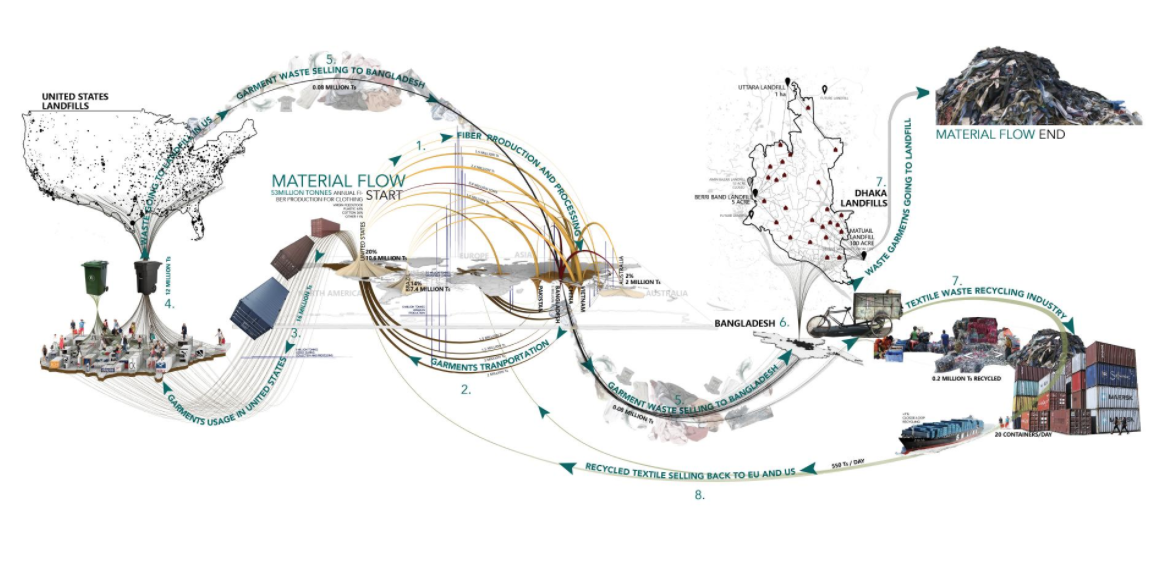 "We are interested in the process and the thinking behind each product or service," conference organizers explain, "as well as its environmental and social impacts, feasibility of implementation and potential for future development." Ge's project focuses on reusing garment industry textiles waste in landscape construction and architecture, specifically in the Harirampur district of Bangladesh, which is suffering from land erosion and deforestation brought on by seasonal flooding.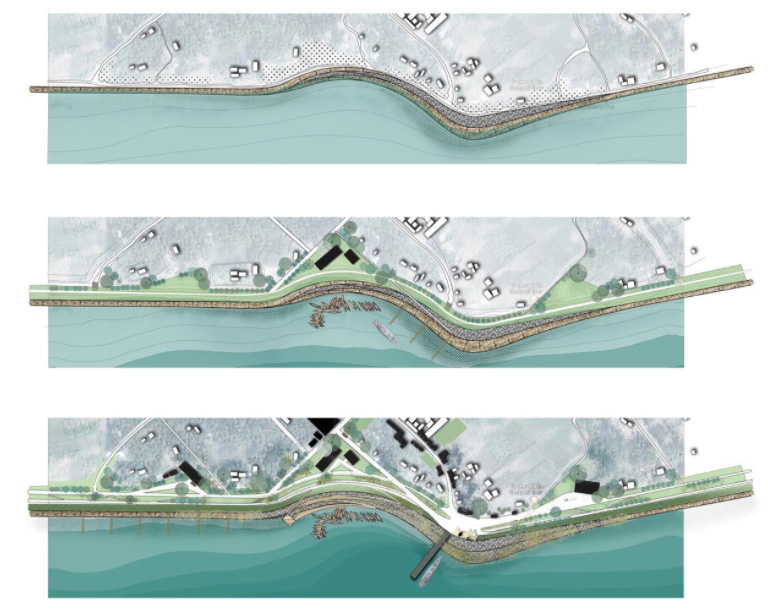 She describes the concept behind the proposal as "a localized response to a global problem related to globalization and fast fashion. As a country that both produces these garments and is paid to receive other countries' waste, Bangladesh [also endures] a serious lack of raw materials needed for erosion control and construction," she explains.
"I hope that my proposal provides a new perspective in which waste becomes an opportunity to solve Bangladesh's erosion problem."
According to Ge's research, 40,000 tons of textiles waste (enough to cover Manhattan five times over) ends up each year in a landfill in Dhaka, the capital city of Bangladesh. She conducted experiments on waste samples to determine which fibers are biodegradable and which are not. From there she tested for compressibility and tensile strength, ultimately designing construction materials out of mixed fibers and plastics that are as strong and durable as concrete. And by using the recycled material to create open, stackable modules and incorporating local grasses with incredibly deep roots systems, she believes she can stabilize Harirampur's soil.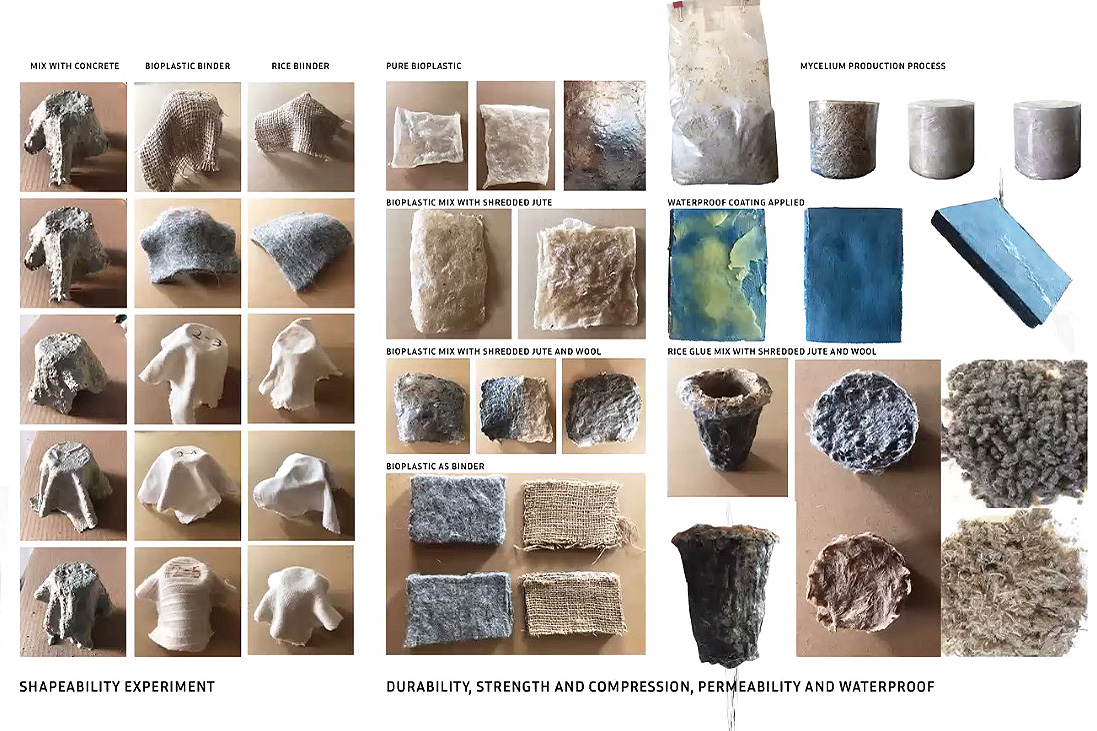 "The lifecycle of materials is invisible to most people," Ge says. "I hope that my proposal provides a new perspective in which waste becomes an opportunity to solve Bangladesh's erosion problem."
Ge takes an interdisciplinary approach in all of her work. "Knowing that landscape architecture crosses paths with multiple disciplines enables me to think differently," she says. A native of China, she's looking forward to sharing her ideas with the other innovative designers selected for this year's event, who hail from Lithuania, Germany, the Netherlands, South Africa, the US, Japan, Canada and Mexico and are offering alternative solutions to problems of production, food waste, communication, equality and healthcare.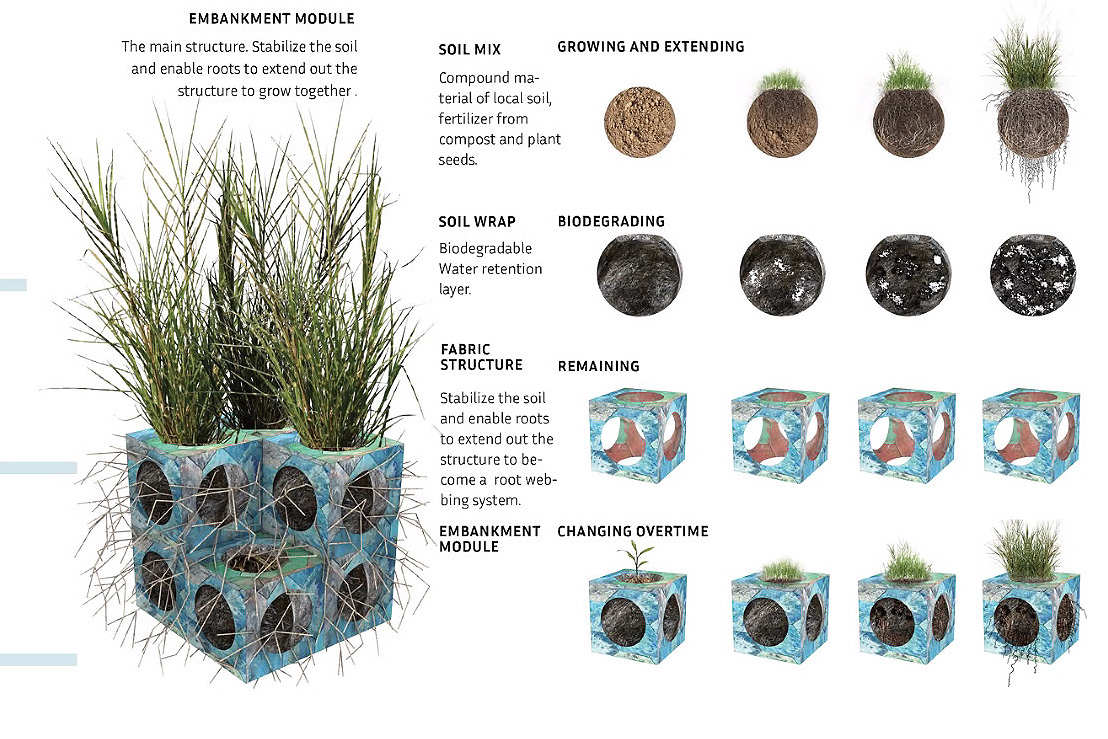 She also joins an impressive list of RISD/Antenna alums, including Hyunseok An MID 20, who presented his home micro-algae farming system, The Coral, at least year's conference; Kelsey Wakefield MLA 17, who shared her research on urban energy systems as catalysts of social change in 2018; and Gavin Zeitz MLA 18, whose 2018 project, The Arctic Commons, reimagined how infrastructure and industry might shape cultural landscapes in a post-natural world.
—Simone Solondz
October 23, 2020