Utopian Vision
Image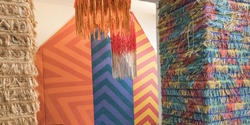 "You are you," Liz Collins 91 TX/MFA 99 told students. "Your spirit, obsessions and aesthetics will go with you wherever you go in life."
The Brooklyn-based artist and former RISD professor (who earned both her undergrad and graduate degrees in Textiles here) was back on campus on November 18 to talk about her evolving body of work.
"I'm so enamored with the liquidity of yarn in its raw form."
Although her focus has moved from textiles to fashion to multimedia installations and back again, Collins' vision has remained constant over time.
"I'm interested in extremes—in duality," she explains, "and in satisfying my need to work at the micro and macro levels at the same time."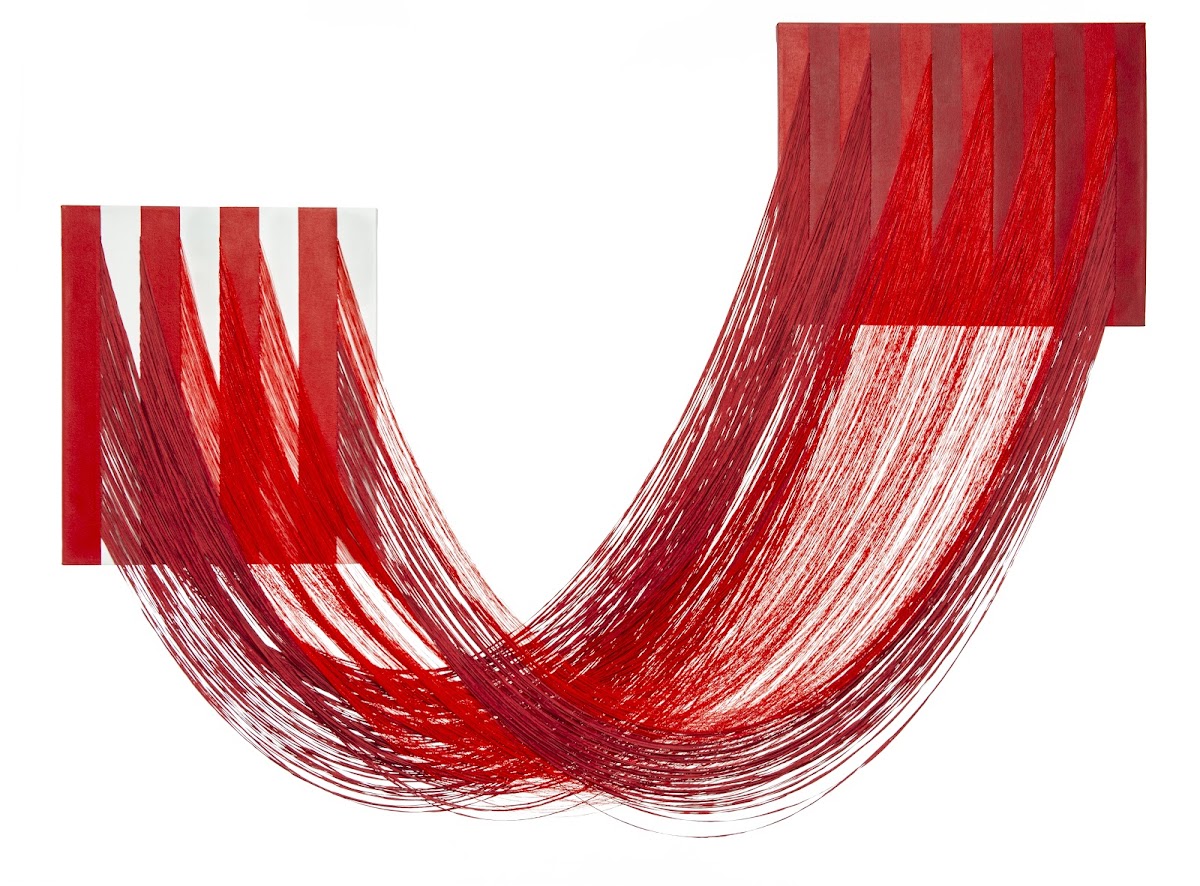 Collins begins each project with drawing and is energized by her dual obsessions with yarn and pattern.
"I'm so enamored with the liquidity of yarn in its raw form," she says. Pieces like Satisfaction play off that liquid quality, using gravity to evoke a delicious sense of flow.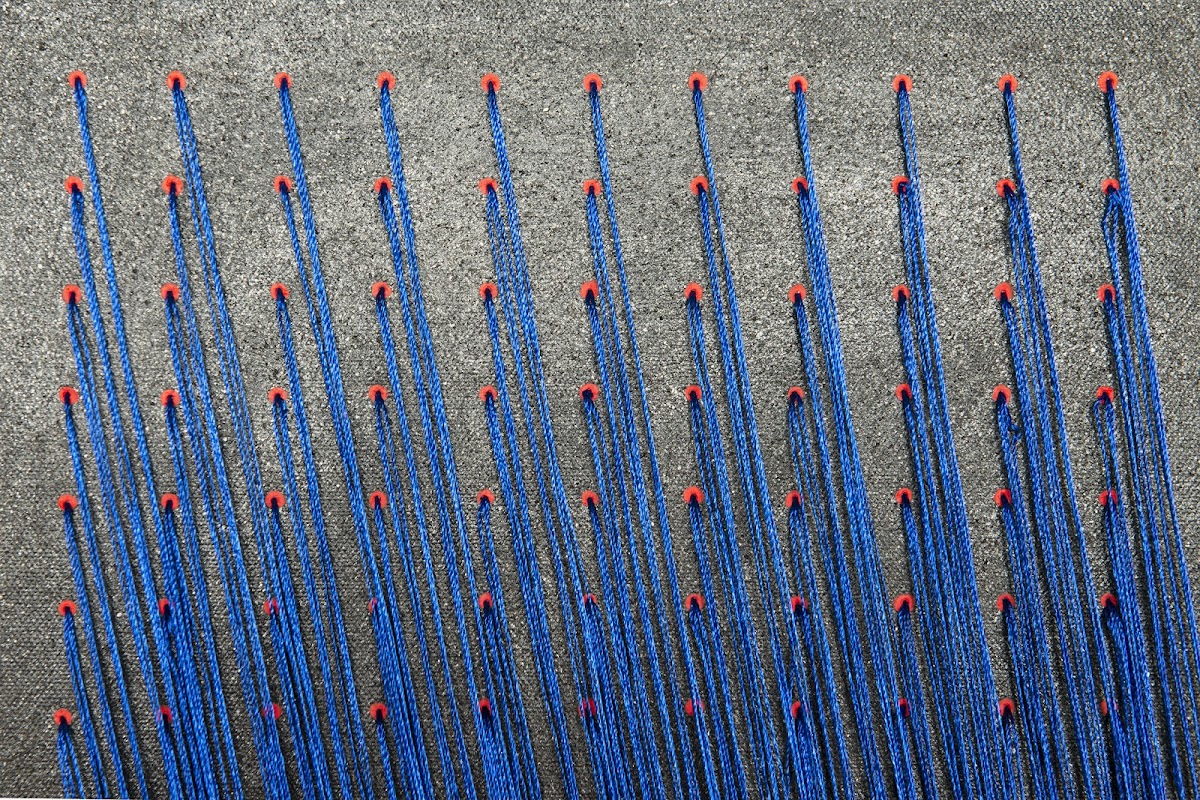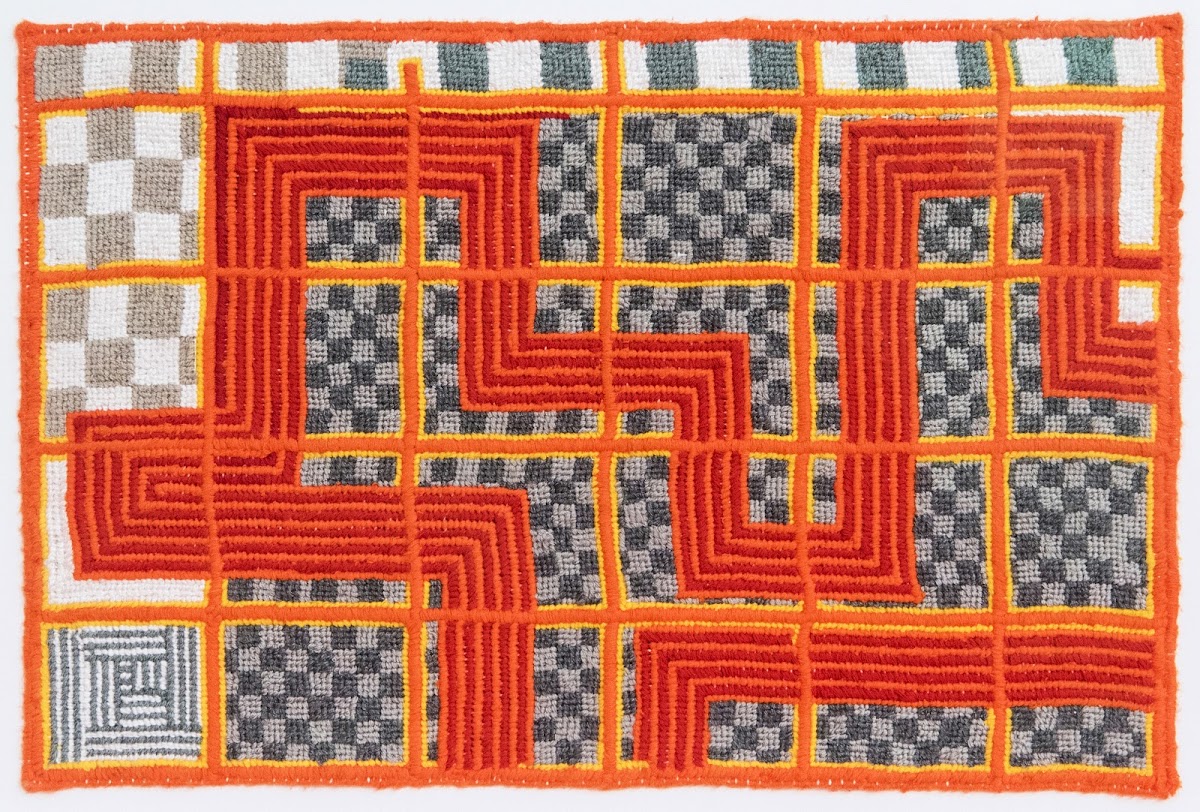 In discussing her needlepoint work—the micro aspect of her practice—Collins explains that she's "really interested in responding to the grid," perceiving it as an "invitation to play."
Her lifelong weaving compulsion, as she calls it, has driven her to create at increasingly larger scales, resulting in satisfyingly chunky work like Inside Outside.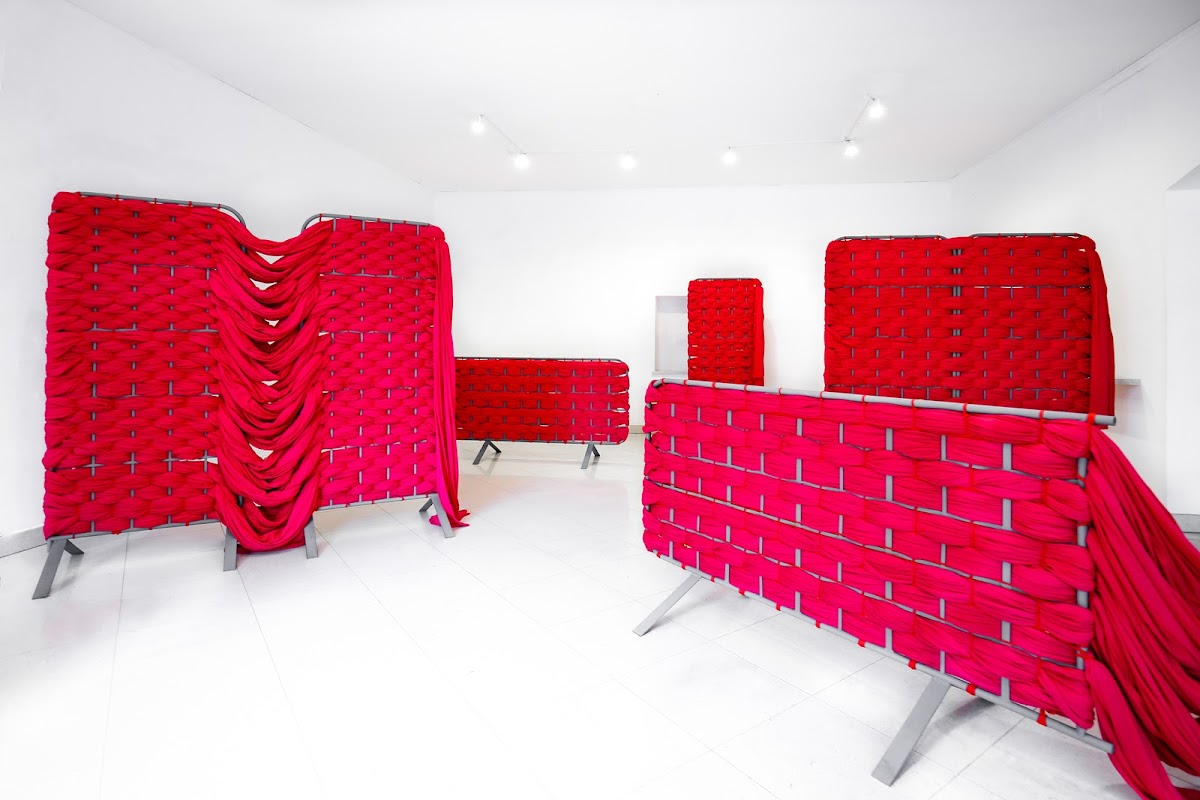 But an explosion of graphic pattern ideas that hit in 2014 got Collins to put down the needlepoint and the knitting machine and take up experiential interior design—first at the Tang Museum in Saratoga Springs, NY and later at such high-profile NYC venues as the New Museum and BRIC.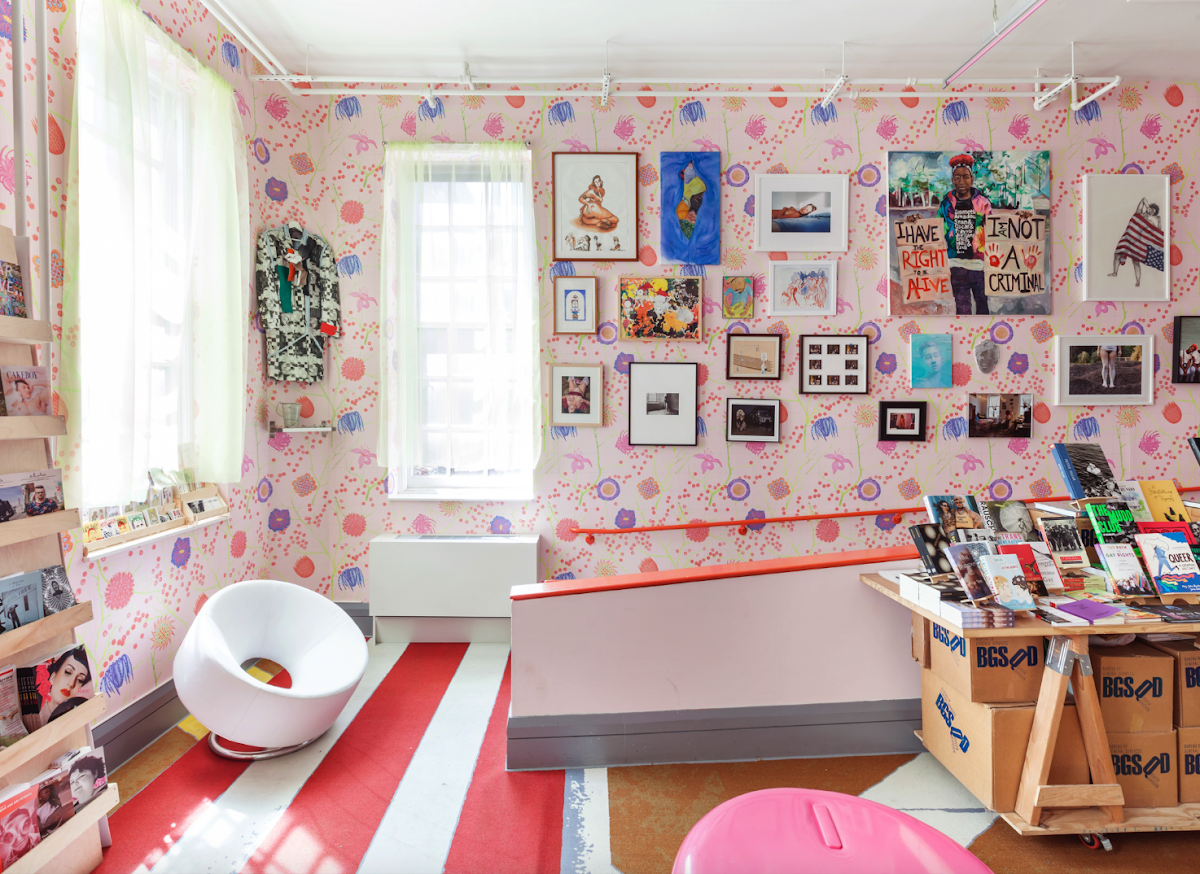 Cast of Characters, the immersive 2018 installation Collins created at the Bureau of General Services, Queer Division (a bookstore/cultural center in Manhattan) celebrated the LGBTQ community to which she joyfully belongs by transforming the space into a cozy reading room reminiscent of a bedroom in which one could imagine young, queer artists-to-be dreaming of the future.
"I refer to it as my queer, utopian, escapist vision," she says with a chuckle.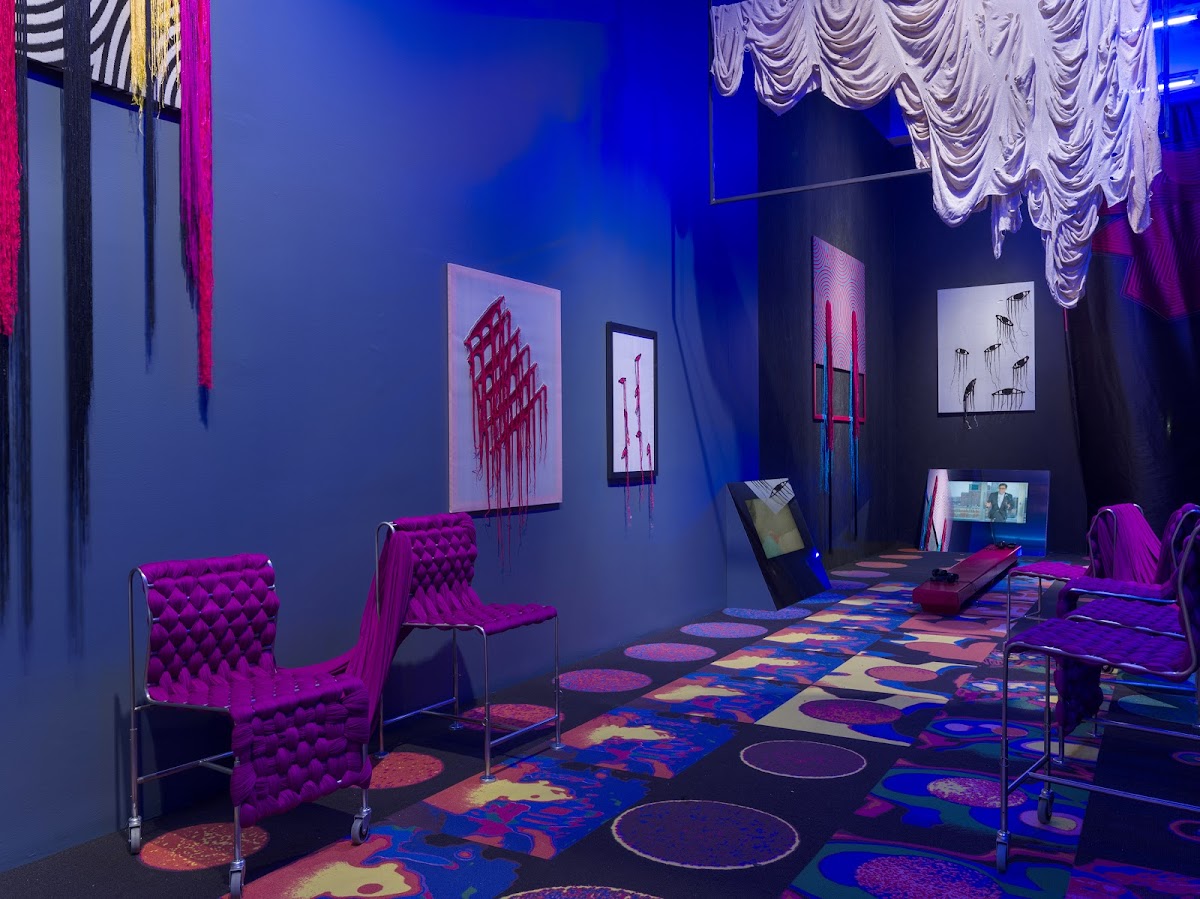 And in Cave of Secrets—an installation commissioned by the New Museum for its big 2017 exhibition Trigger—Collins created a colorful, richly textured vibe that laid the groundwork for subsequent installations like Dark Eclipse, which she created last summer for Los Angeles experiential gallery Flutter.
"The freedom that comes with running your own studio is the opposite of job security."
And building on the success of her Summit Suite installation at the 2019 Milan Design Week, she's currently working with Sunbrella again on another experiential installation for this spring's 2020 Milan Design Week.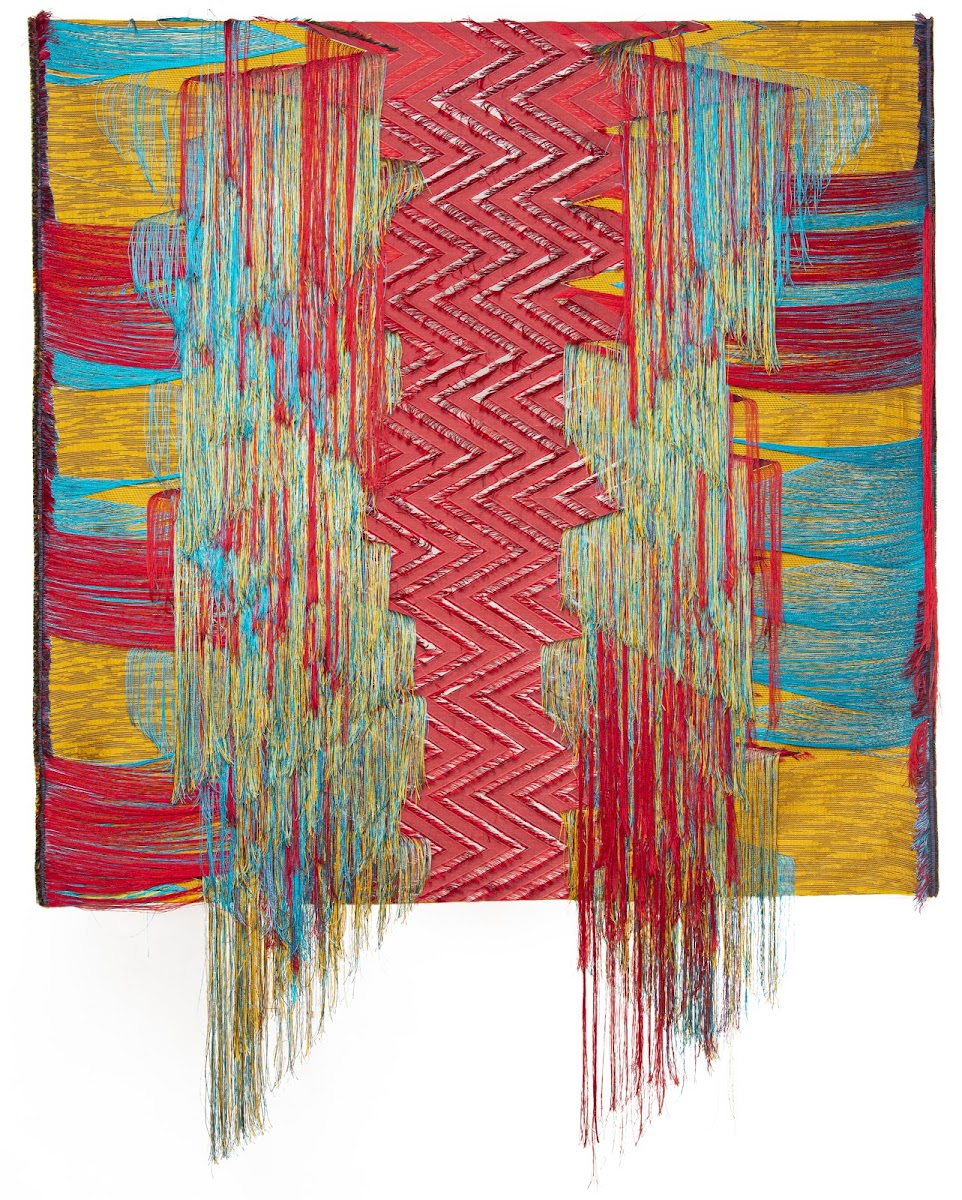 "The goal is to get paid well for doing what you love," Collins told students at her talk.
"I can finally say that's true for me, but it's still a constant hustle. The freedom that comes with running your own studio is the opposite of job security."
—Simone Solondz