Pathways to Creative Practice
Image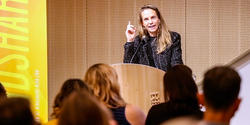 In opening her talk at this year's Mindshare gathering in mid November, multidisciplinary artist Anna Schuleit Haber 98 PT encouraged students to seek the types of opportunities that have driven her own practice going back to her student days at RISD. She urged them "to cross into neighboring disciplines and forge unlikely alliances" and to nurture their own "sense of curiosity, discovery, play [and] always engagement."
Speaking in the Washington Place auditorium, the 2006 MacArthur Fellow nicely summed up the diversity of approaches to practice highlighted each year at the RISD Careers event, which invites a handful of alumni to offer current students insights into how to make a life as a creative practitioner after graduation.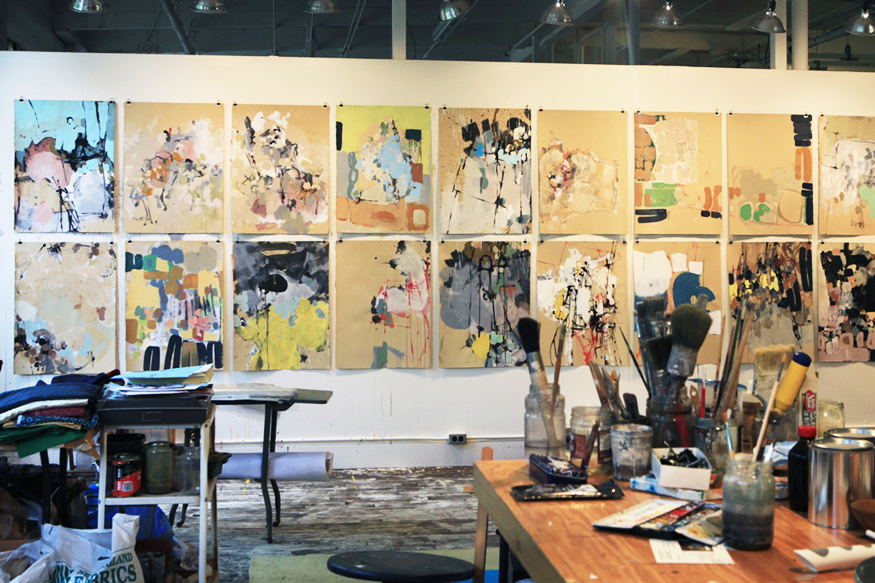 While majoring in Painting, Schuleit Haber explained, she began to pursue engaged projects like Habeas Corpus, a transformation of an abandoned psychiatric facility in Northampton, MA into a full-scale sound installation.
The groundbreaking piece—which took three years to coordinate and involved a public forum for former patients, employees and local residents to share their stories—helped inspire a significant body of work based on cross-disciplinary collaboration with diverse communities.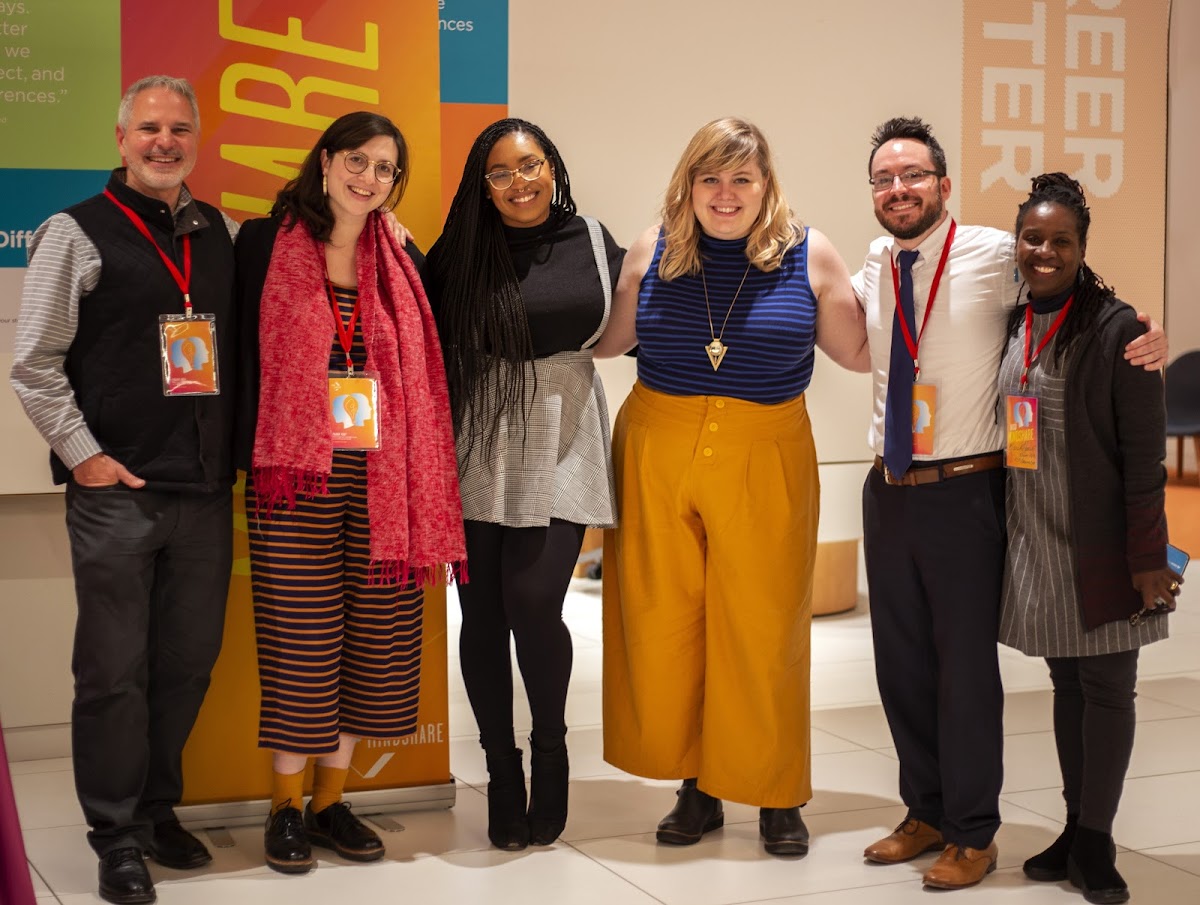 Joining Schuleit Haber at Mindshare were six other alumni representing a wide range of fields: Emily Collins 08 FAV and Michaela Olsen 09 FAV from the NYC-based Mighty Oak animation studio; Big Duck founder Sarah Durham 92 IL, a self-proclaimed "total nonprofit communications nerd"; Charlap Hyman & Herrero (CHH) principal Andre Herrero BArch 12; Nicholas Scappaticci 00 ID of the renowned experience design firm Tellart; and Yelitsa Jean-Charles 16 IL, the driving force behind the startup toy company Healthy Roots.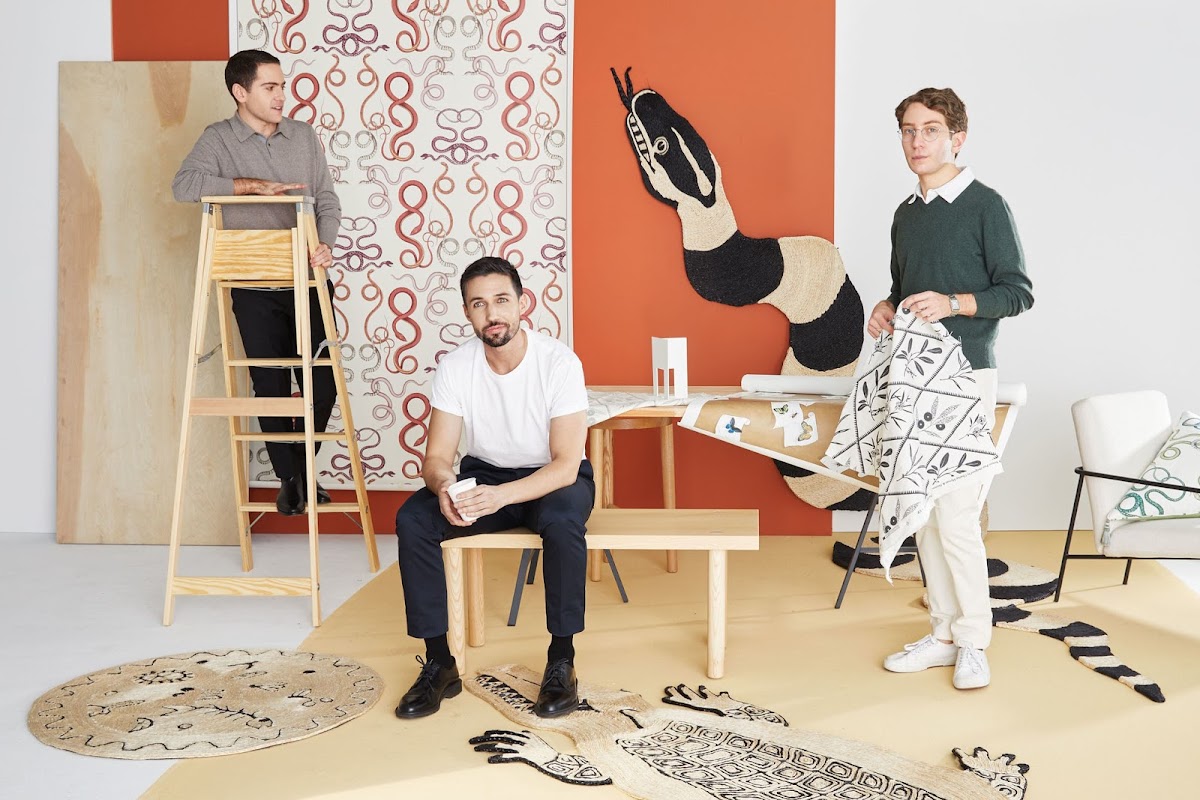 In sharing their stories, speakers were eager to illustrate how RISD's model of studio-based learning prepared them to establish their own creative enterprises.
For example, Herrero said that when he and Adam Charlap Hyman 11 FD founded their now internationally recognized design firm, they leaned on problem-solving skills they honed in studios to tackle projects outside their realms of expertise.
"It's the maker philosophy here," he said, that empowered CHH to say "yes, we can do it" to the first projects that came their way—and then execute them well on a shoestring budget.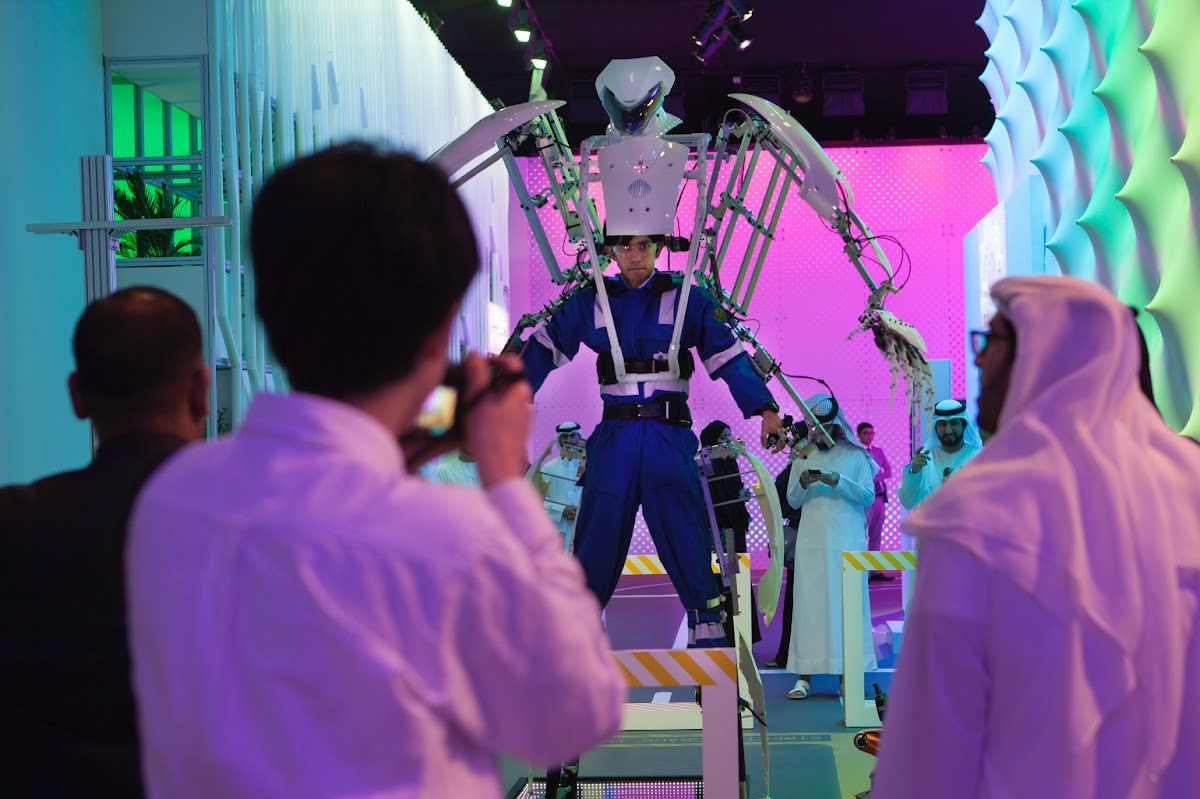 Simillarly, Scappaticci spoke about discovering how to merge his interests in production design, performance, drawing and other creative activities in the Industrial Design studios. "RISD gave me a wider understanding of what it means to make," he reflected—"when to be precious and more importantly when not to be precious" with his work.
The Industrial design discipline provided him and his Tellart cofounder Matt Cottam BID 00 with a fruitful vehicle for thinking pragmatically within expressive spaces—a skill that continues to fuel the award-winning work of their studio.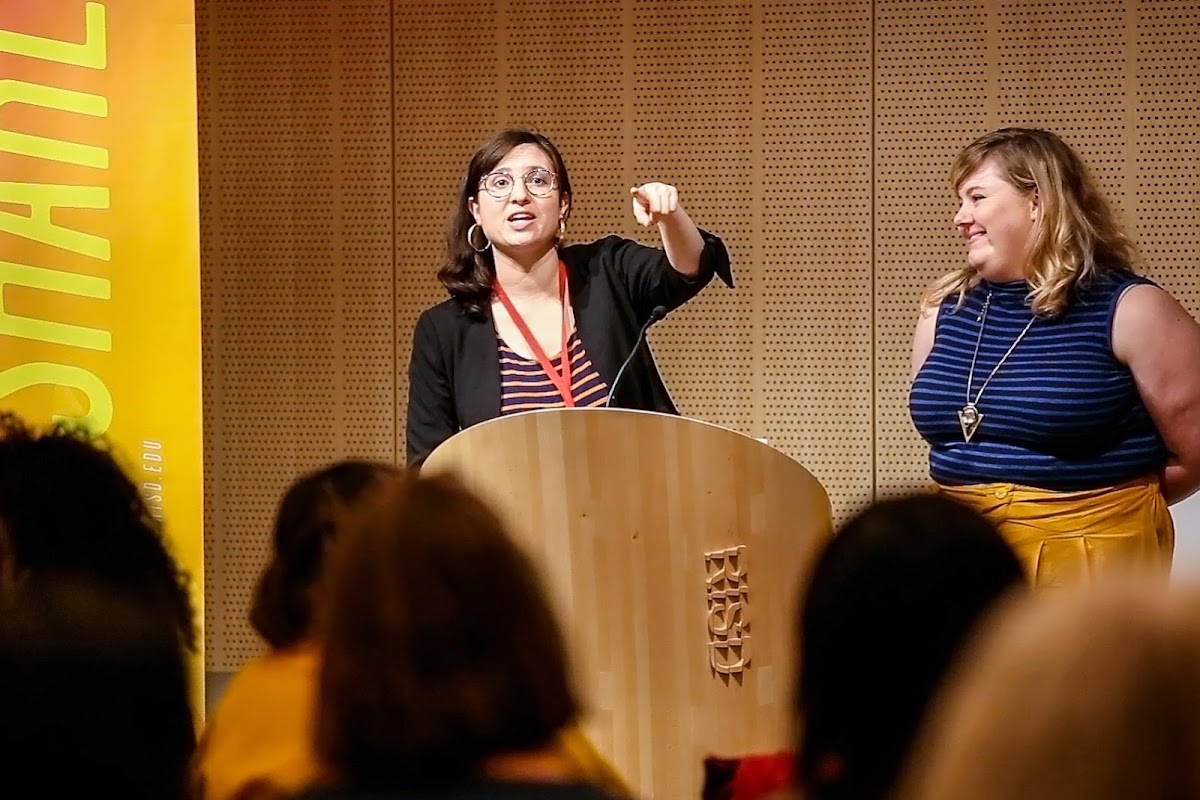 For Olsen of Mighty Oak, it was the alumni community in NYC that helped her overcome her initial cluelessness about professional networking and then co-establish a studio that counts the likes of Coca-Cola, Netflix and The New York Times among its clients.
"Keep your art school friends," she urged students. "They can help you find work or become close collaborators."
"Keep your art school friends. They can help you find work or become close collaborators."
Like Olsen and Collins, whose studio also partners with social justice organizations like Planned Parenthood and the National Domestic Workers Alliance, Durham emphasized the importance of building a business that's consistent with your own values.
Since founding the nonprofit branding agency Big Duck in 1994—"in my living room, kind of by accident"—she has been committed to using "communications as a powerful tool to benefit… people who want to do something bigger and better" for the world.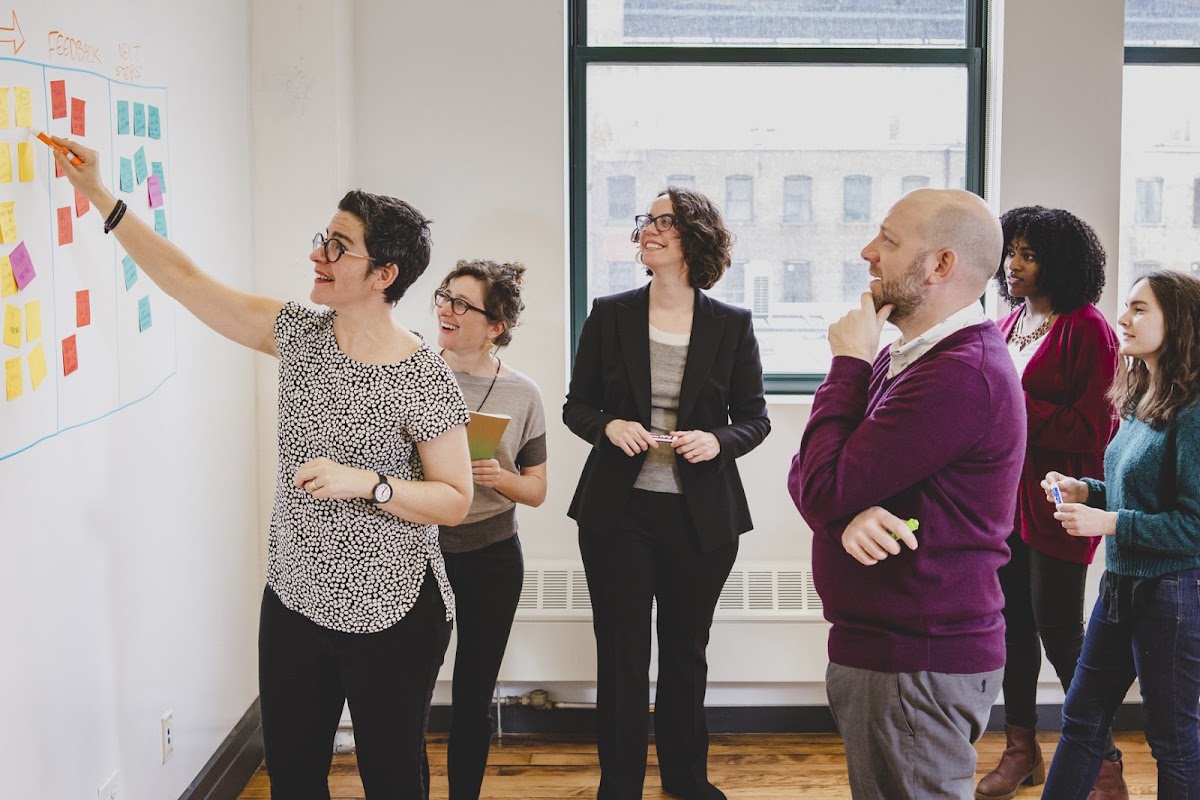 Noting that she now also leads the nonprofit digital support company Advomatic and can make time for her own creative practice, too, Durham assured students that a socially responsible business can also be economically sustainable.
"Nonprofits can pay you," she said assuringly, "if you want to help mission-driven organizations."
As the most recent graduate among this year's Mindshare speakers, Jean-Charles highlighted the many forms of support available for advancing social enterprises like Healthy Roots, a diversity-focused line of dolls that she began developing at RISD.
From earning a Social Innovation Fellowship through RISD Careers and Brown University's Swearer Center to running a successful Kickstarter campaign "on the strength of an idea," she said she was able to advance a project that she hopes can deliver a positive message to children of color.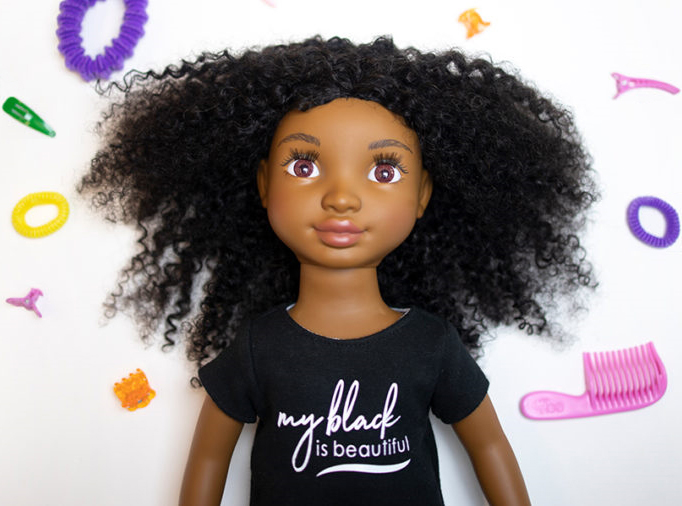 "We need innovation, not repetition. And most importantly, we need social impact."
"We need innovation, not repetition," Jean-Charles said in urging students to put equity and justice at the forefront of their practices. "And most importantly, we need social impact."
—Robert Albanese / event photos by Jason Arnone