Exploring Extremes in Iceland
Image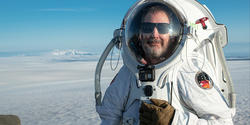 VERY, VERY WHITE—EVEN IN MIDSUMMER, reports Michael Lye 96 ID in recalling his week in Iceland last summer. "White snow, white fog, white sky—just completely white," the longtime RISD faculty member and NASA coordinator in Industrial Design explains. "As far as running analog missions goes, there aren't many places as otherworldly as Iceland."
Fellow RISD graduate Daniel Leeb 00 FAV couldn't agree more. As a founding partner of the Iceland Space Agency (ISA), a new NGO focused on establishing the rugged North Atlantic island as an international hub for space-related research, he had reached out to Lye to invite him to participate in a "concept operation" there.
When Leeb stumbled across a story about the Mars Suit 1 (MS1), he was excited to learn that it had been developed at RISD in 2016 through a Rhode Island Space Grant-funded research project Lye led with then-students Kasia Matlak MID 17 and Erika Kim 18 AP/ID.
Designed to help better understand the human experience of space exploration, MS1 seemed perfectly suited for the experiential research that he and his ISA colleagues want to advance in Iceland: missions that leverage the country's climatic and geological similarities to Martian and lunar terrain.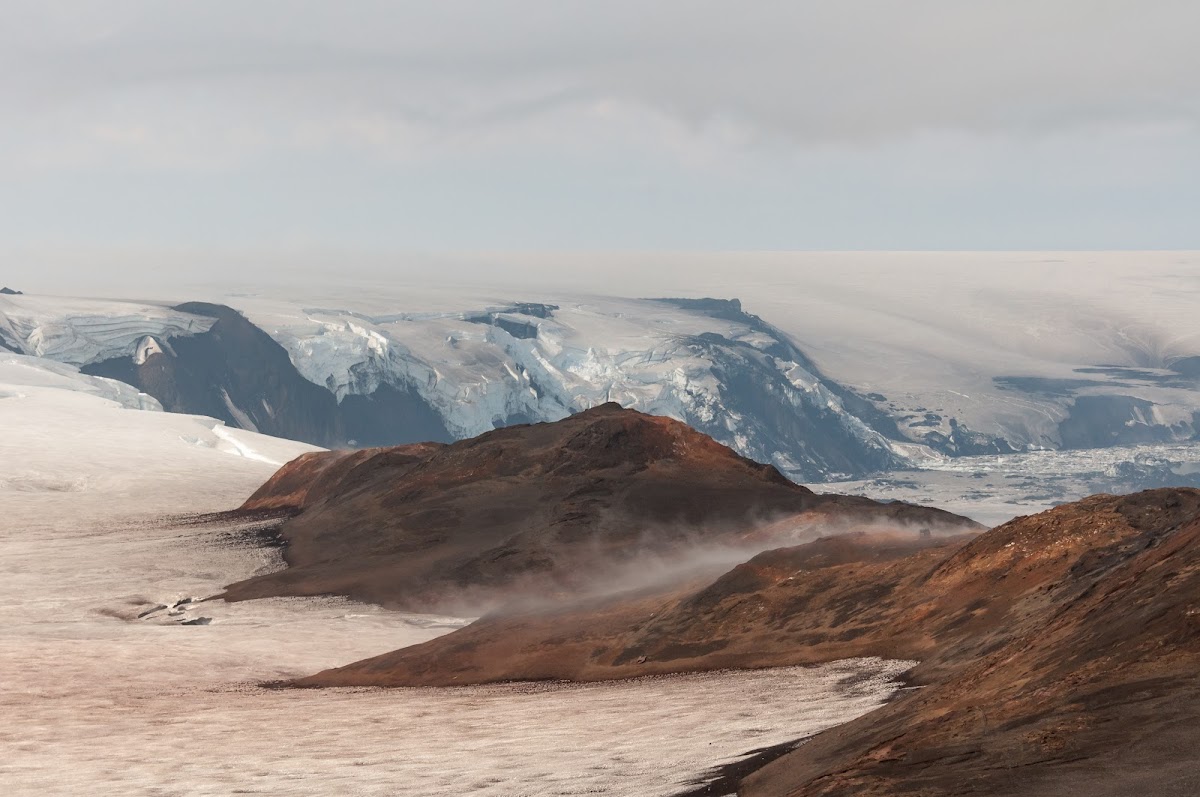 "I want MS1 to provide scientists with a platform for doing better science."
So after months of planning and securing backing from United Airlines, the Explorers Club professional society and several other outdoor and adventure brands, Leeb and Lye found the ideal window for a six-day expedition on the Vatnajökull ice cap, a 3,050-square-mile stretch in southeast Iceland, and into Grimsvötn, an active volcano at the center of this glacier.
During the analog mission—a set of field tests in locations that emulate extraterrestrial terrain—an eight-member crew of scientists, explorers and documentarians tested MS1 and themselves in extremely challenging conditions.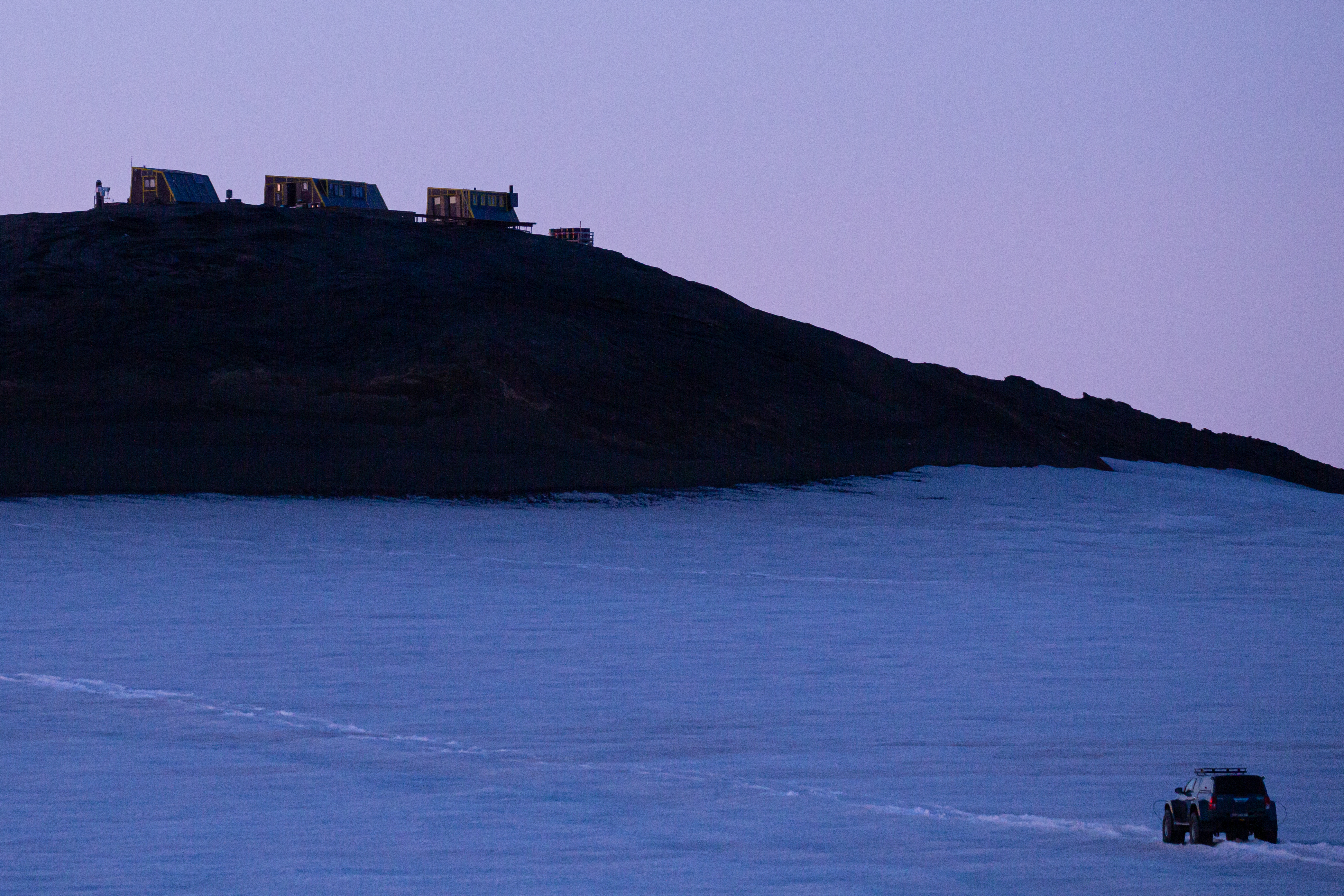 In late July, the full expedition team met in Reykjavik. In addition to Lye and Leeb, it included Gunnar Gudjonsson from ISA, expeditionist Dave Hodge, scholar and extreme environments expert Benjamin Pothier, nutritionist Sóley Armegdóttir, volcanologist Helga Kristin Torfadótti and documentary filmmaker Ali Watson. (Watson also raised the majority of funds for the expedition, alongside Abbey Smith.)
Together they were an official flag expedition of the Explorers Club, the longstanding professional society that was involved in the first forays to the North and South poles, the summit of Mount Everest and the surface of the moon.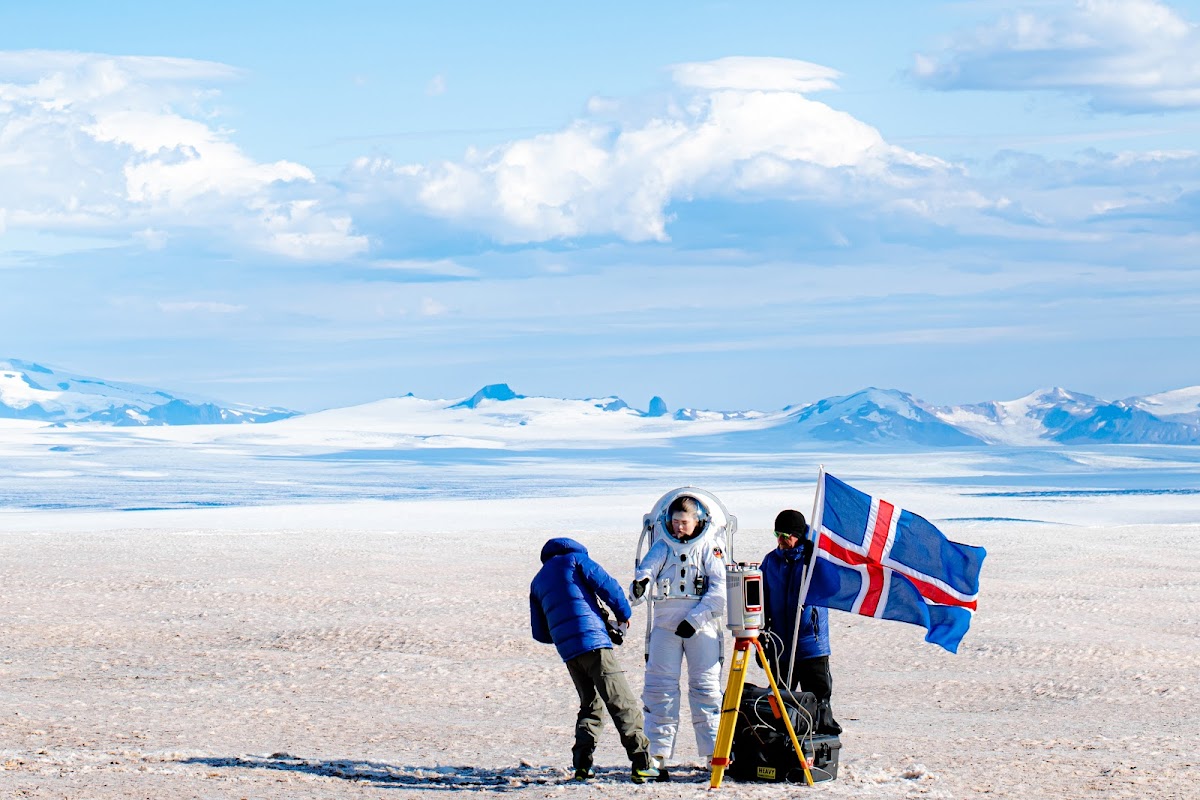 Led by snowmobiles across fog-drenched waves of ice and snow, the research team traversed Vatnajökull in three SUVs packed tight with gear. Once at Grímsvötn and on the ice cap, they ran a series of tests to see what MS1 can do and what people wearing it can handle.
Among the questions they wanted to explore: Are those wearing the space suit able to operate heavy, complex scientific equipment effectively? Is it comfortable for users of different sizes and body types? Can it help people experience the isolating and potentially lonely work of space exploration?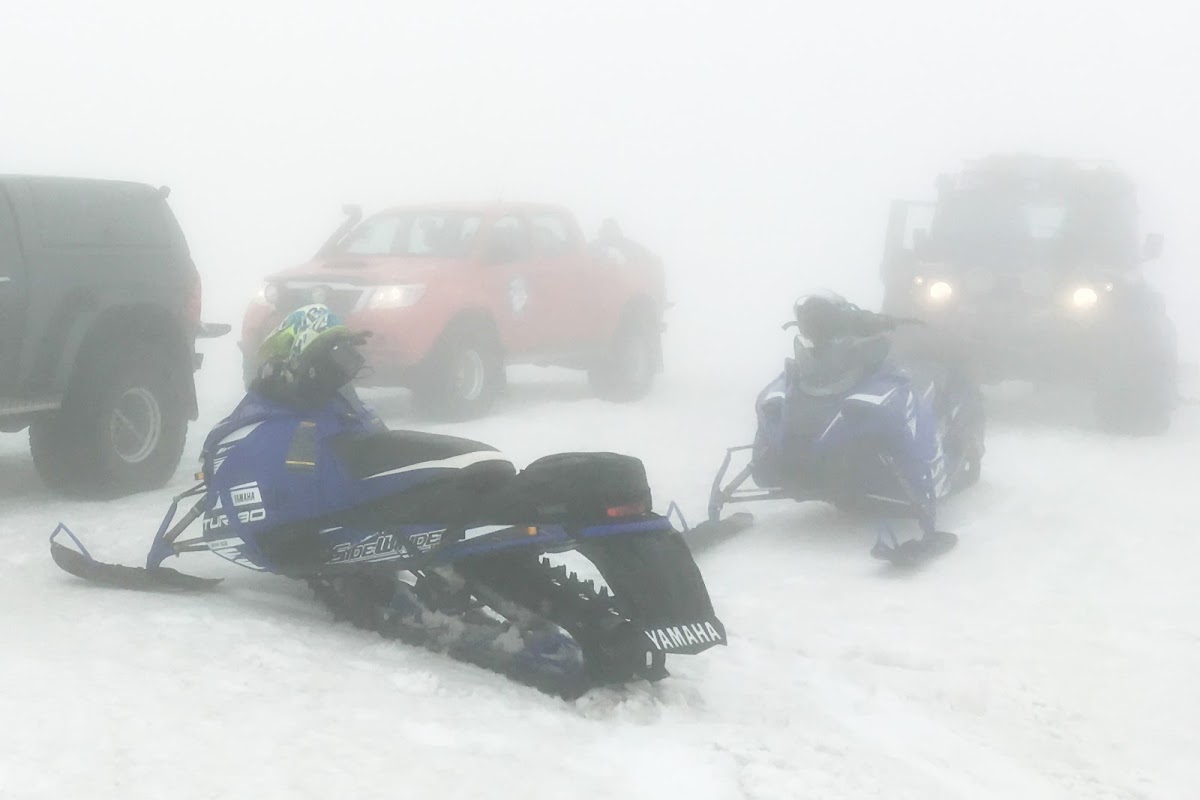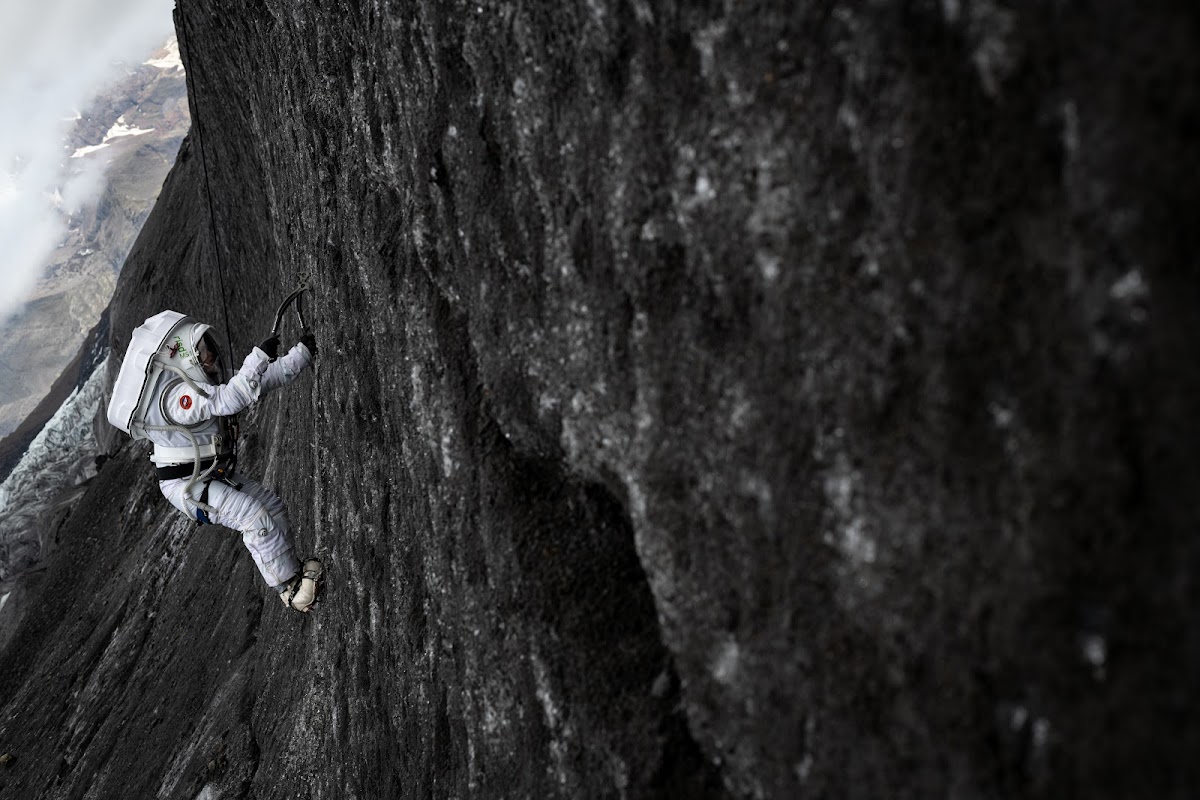 "I want MS1 to provide scientists with a platform for doing better science," says Lye, who is now gearing up for the Design for Extreme Environments ID studio he'll teach again this spring—this time focused on habitat design.
"As designers we collaborate with scientists to create, modify and adapt tools like this," he says, "so that we can develop more realistic experiments that yield higher-quality data."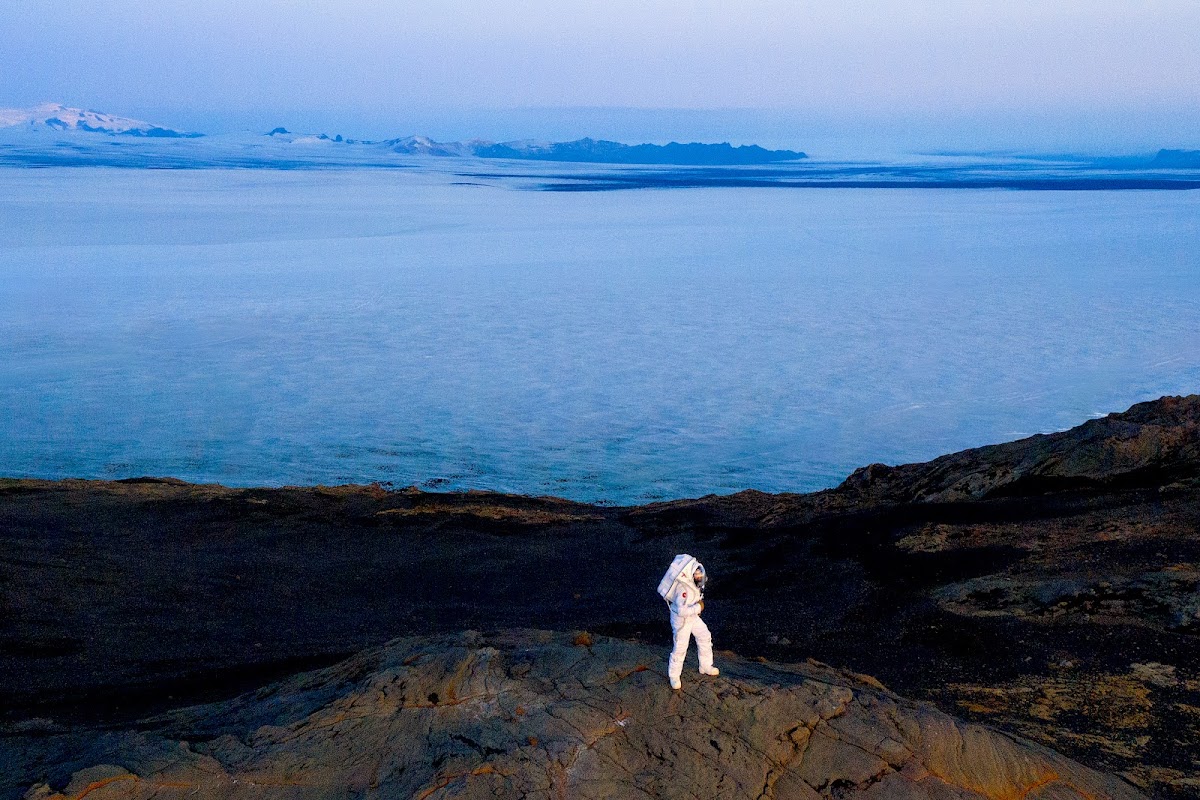 Excited for future expeditions with Lye and the Explorers Club, Leeb believes that by increasing capacity for research up there, scientists can develop better knowledge down here—including information about using geothermal energy or repurposing frozen water for fuel or hydroponics.
Through ISA's continued efforts, he hopes to help discover "how space science can teach us to make Earth more livable.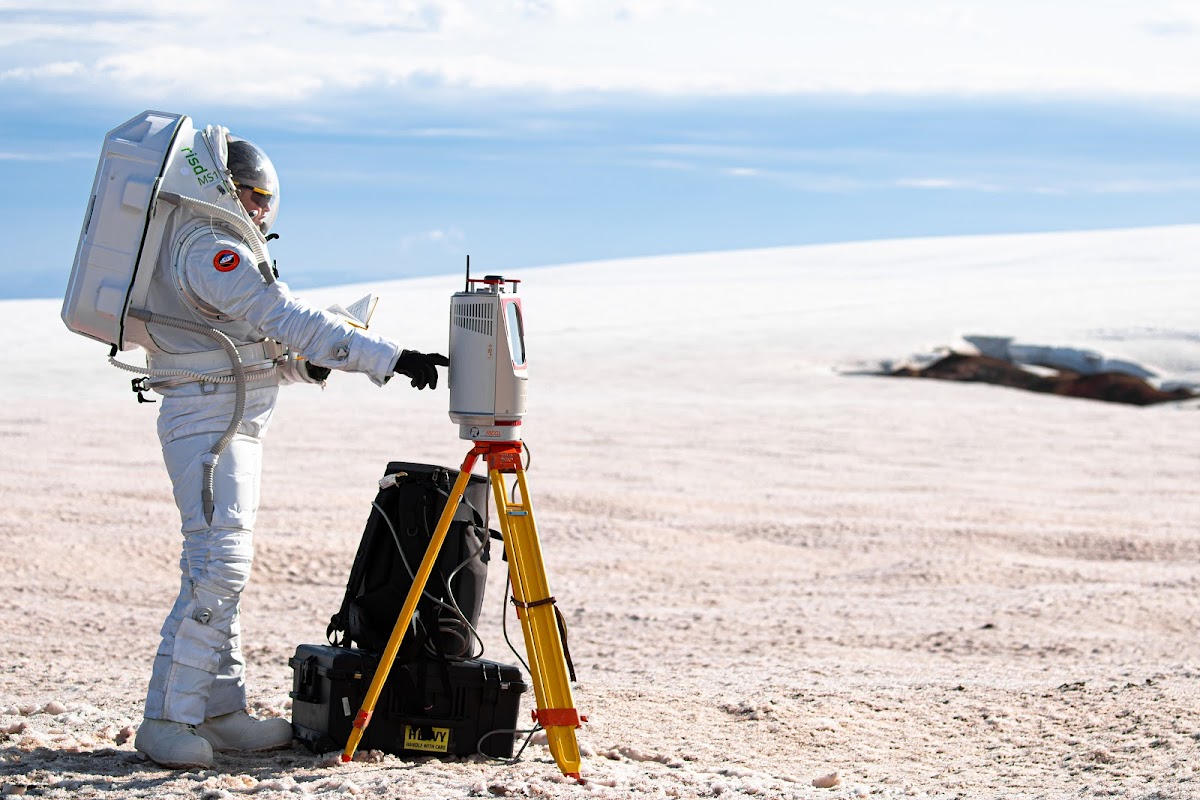 Sustainability on a planet facing alarming climate issues is actually a core tenet of ISA's mission, with Leeb and his team working to help "make Iceland a place where people see the world and the future differently than they did before."
"As designers we want to inspire people to think differently about where they are and where they want to be."
In this respect, the work Leeb is doing now is clearly rooted in the creative impulses he explored at RISD and dovetails well with Lye's hopes for this project and the greater social impact of design.
"As designers," Leeb says, "we want to inspire people to think differently about where they are and where they want to be."
—Robert Albanese + Liisa Silander / photos by Dan Leeb 00 FAV + Michael Lye 96 ID
A lengthier version of this story appears in our magazine RISD XYZ (Fall/Winter 2019/20).