Designing Family Fun for All
Image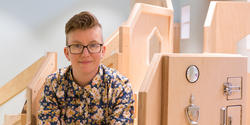 Since landing a RISD work/study job more than a decade ago at the Providence Children's Museum, Margaret Middleton 08 ID has been in her element. Both fun and fortuitous, that two-year apprenticeship with faculty member Chris Sancomb 93 SC set her up for a career she loves.
"My ultimate goal is to design children's museums that are intimate and fun but also welcoming to families of all kinds."
As an independent exhibit designer, Middleton takes on projects that focus on imaginative play, social interactions, independence and developing gross and fine motor skills. Because many kids don't yet read, "children's museums are less content-focused and more about the environment and the kinesthetic learning experience," she explains.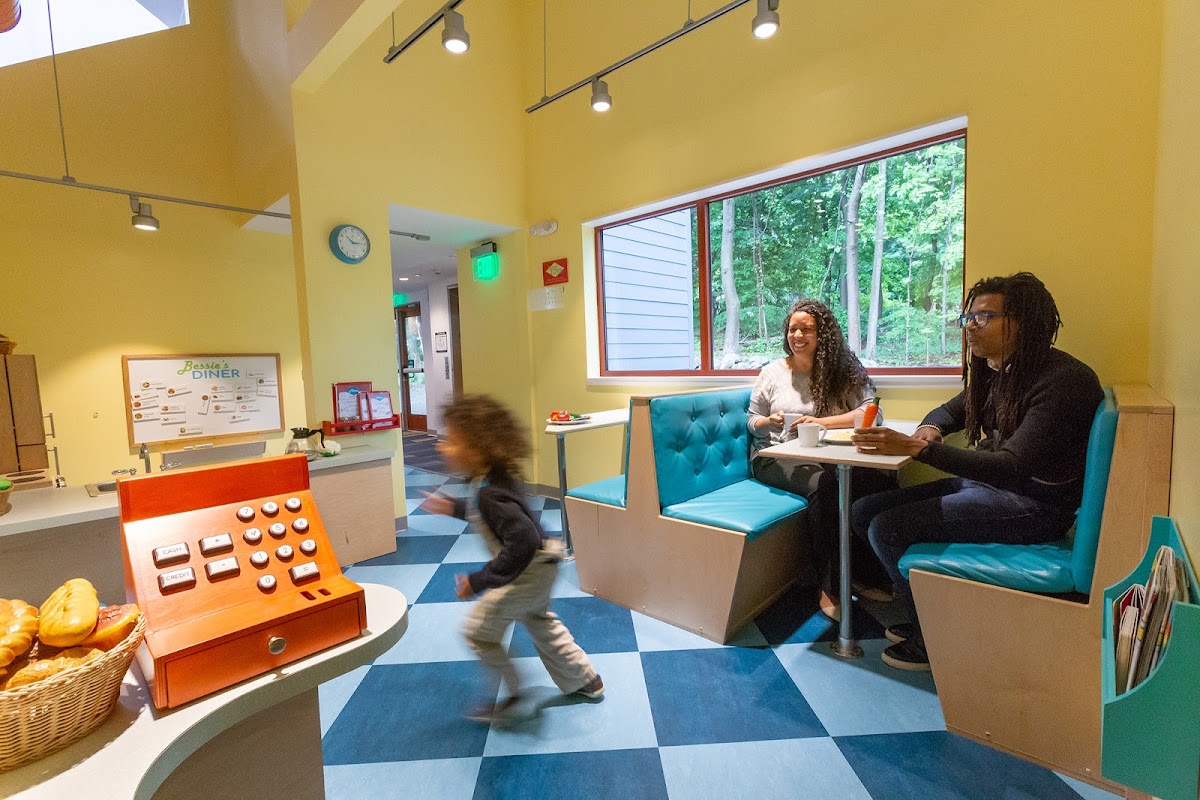 After the Providence-based designer completed five hands-on play environments for preschoolers at the Discovery Museum in Acton, MA, it won a 2018 Best of Boston award for the region's Best Family-Friendly Museum. Kids develop gross motor skills shoveling "coal" or using the pulley in the ship room, and work on fine motor skills opening and closing the oven door in the kitchen or setting up tracks in the train room. "The fifth gallery my team designed is a brain-building space for infants and toddlers and their families," the designer notes. "It focuses on different aspects of child development—like exploring textures and materials."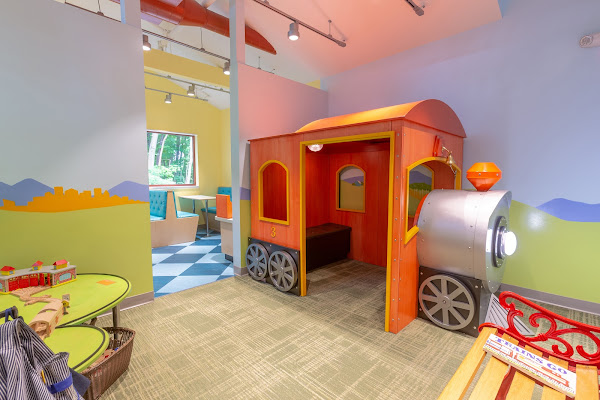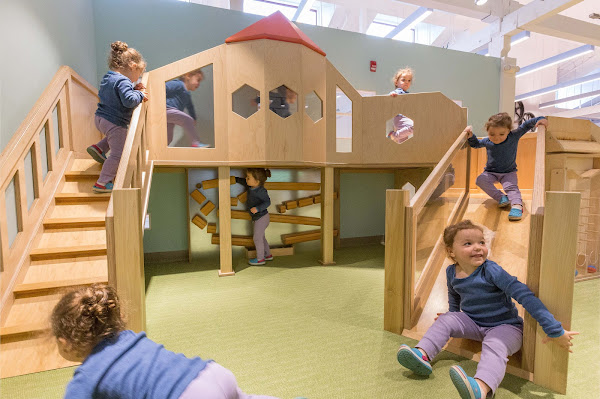 In terms of process, Middleton uses the principals of design she studied in RISD's Industrial Design program, usually beginning with sketches, floor plans and renderings that she shares with the client. "I work closely with the education team on each project to talk about specific outcomes and goals so that the space works for whatever programs they have in mind," she says.
"Children's museums are less content-focused and more about the environment and the kinesthetic learning experience."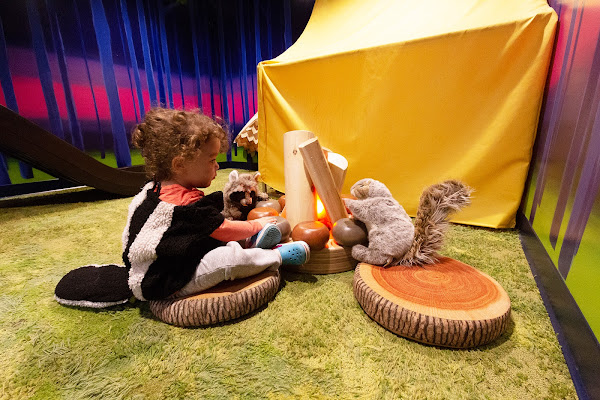 Selecting the right materials is essential to helping Middleton make spaces appropriate for kids who might get overstimulated by too many bright colors, flashing lights or excessive noise. "A lot of spaces designed for kids are about entertaining children in a way that helps grownups relax and take a step back," Middleton explains, "whereas children's museums are focused on involving grownups in play in order to set children up to take calculated risks and enjoy deeper explorations." The designer uses sophisticated color palettes that appeal to adults and adds interactive elements to keep them engaged. She also specs sustainable materials like steel and plywood, which she values for cleanability and durability.
In addition to her design work, Middleton also consults on inclusive language using a guide originally inspired by her queer community activism. "The more I shared the guide with educators, the more I realized how applicable it is for so many different kinds of families," she says. "My ultimate goal is to design children's museums that are intimate and fun but also welcoming to families of all kinds."
—Simone Solondz / photos by Matthew Clowney MFA 08 PH
January 8, 2019