Drawn in by the Grad Show
Image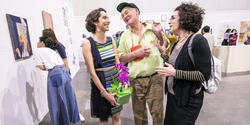 On Wednesday, May 23, more than 200 master's degree candidates welcomed an eager audience of RISD community members and the larger public to the opening of their highly anticipated thesis exhibition at the Rhode Island Convention Center.
From The Ti(d)es That Bind Us, an affecting, immersive installation of photography and sculpture by Jay Simple MFA 18 PH, to Third Wave Menstruation, a thoughtful proposal for period-positive restroom interventions by Katie Smiley MID 18, much of the work featured grapples with the realities of contemporary America as much as it displays assured skill and originality.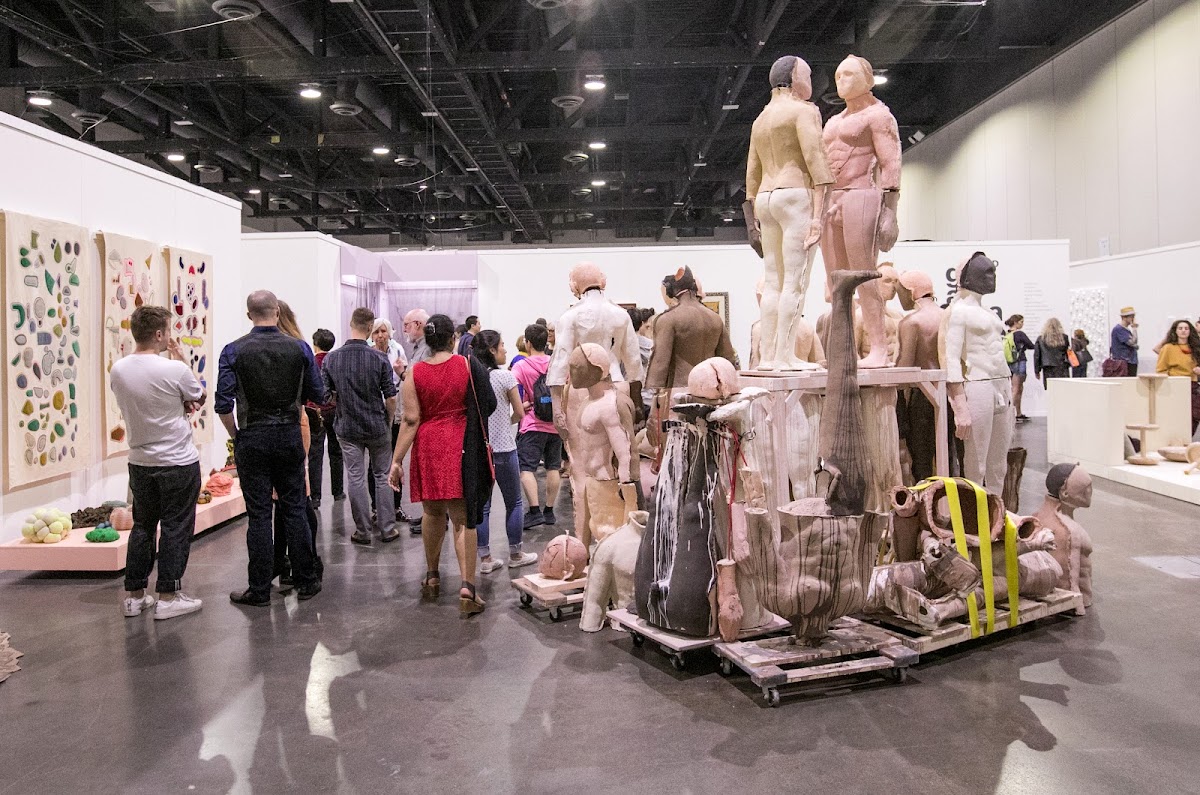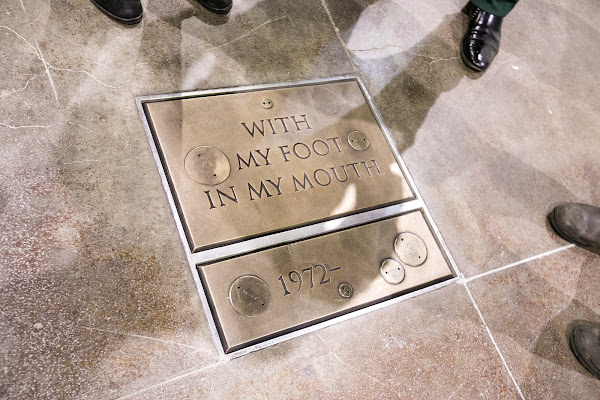 Humor is in evidence, too. With a series of engraved plaques replacing a number of the exhibition hall's existing utility panel covers, Corwyn Lund MFA 18 SC delivers an irreverent surprise to anyone who looks down. For the opening, Joseph Winograd MFA 18 DM brought his black-lit "ironJuggy" training dome into the space and pedaled furiously as spectators looked on through peepholes. The pastel hues used in oil paintings of domestic coupledom by Ada Goldfeld MFA 18 PT offer a sweet counterpoint to the sardonic expressions of her subjects.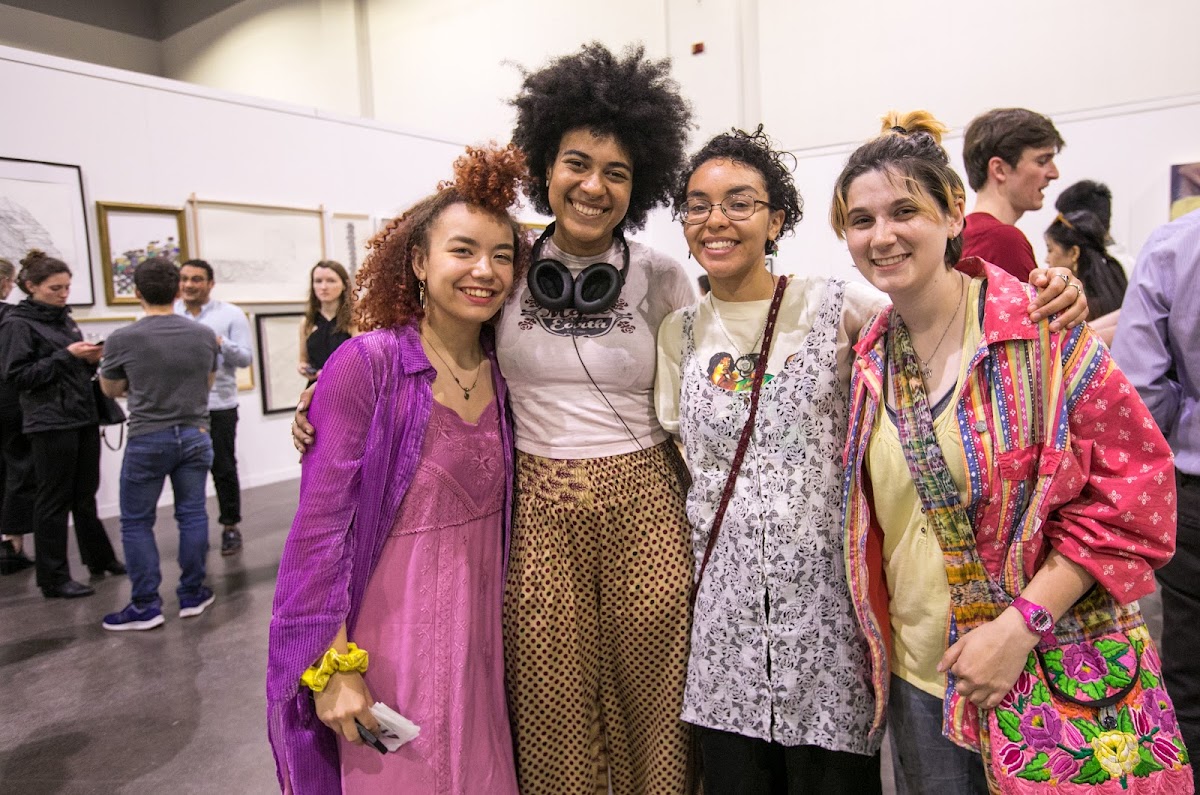 A relieved, reflective energy buoyed the cheerful crowd at the opening reception. With the hard work of the year behind them, soon-to-be graduates were soaking in the reactions to their labors. "I'm happy just to watch people look at them," said Arghavan Khosravi MFA 18 PT standing a short distance from her luminous paintings. Among faculty, Professor of Sculpture Dean Snyder summed up the post-critique haze best. When asked for his thoughts on the show, he surveyed the scene, nodded in appreciation and offered, "Thoughts? I don't have any left. I gave them all away this week."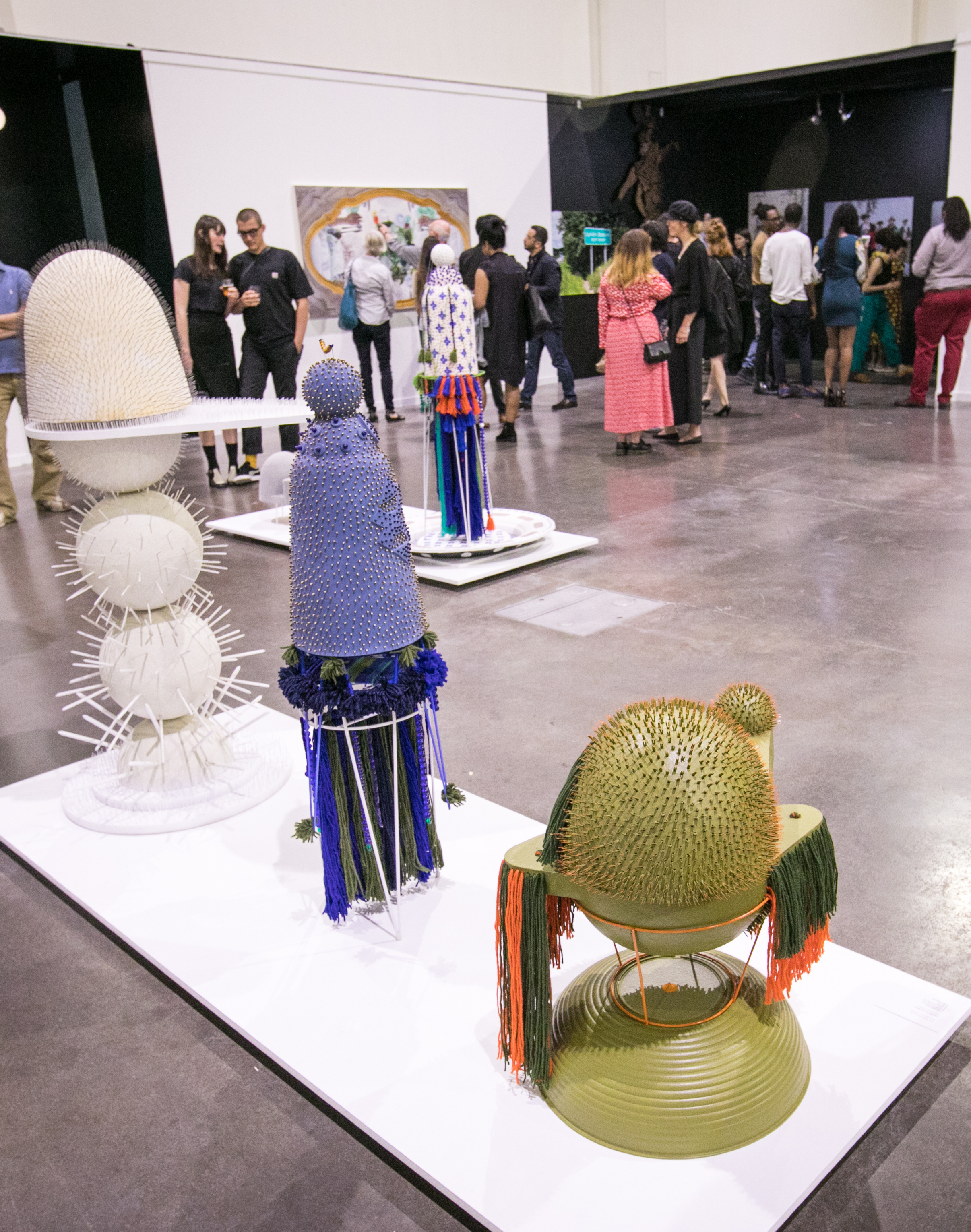 Free and open to the public, Grad Show 2018 continues through Saturday, June 2 in Exhibition Hall A at the Rhode Island Convention Center. Hours are from 12–5 pm daily through Friday and, in conjunction with Commencement, from 10 am to 6 pm on Saturday. For more about graduate study at RISD, check out this year's edition of v.1, the annual graduate student publication.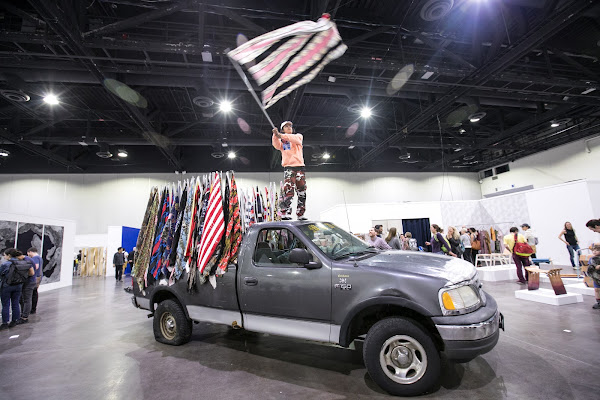 —Lauren Maas / photos by Jo Sittenfeld MFA 08 PH