Gallardo Gives RISD a Rosy Glow
Image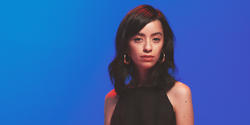 RISD recently commissioned Marly Gallardo 15 IL to illustrate a poster sent to high school art teachers around the country. Inspired by her experience as a student, she created a luminous depiction of the "magic" and creative potential she felt on campus. Here the Brooklyn-based illustrator discusses the process of creating the piece and reflects on her path from anxious new grad to sought-after freelancer.
What was the transition from RISD to professional practice like for you?
Going from life as a student to life as a freelance illustrator was more or less the same—late hours, getting quick coffees—so that transition was really easy. But a major change for me was that in addition to becoming my own boss, I am now my own secretary and accountant. I have to be on top of paperwork and invoices and W9s... the business side of my career. I've learned from the mistakes I made in the beginning and I've been very lucky to have the mentorship of colleagues.
"Brooklyn is RISD 2.0."
Do you miss the support you got at RISD?
There's such a great RISD community around me here in NYC. I actually live with two alumni—Evan Grothjan 15 FAV who works at The New York Times, and Oliver Panak 15 IL, who does game design at One World Trade. Down the street there are even more RISD kids. You're on the train and you bump into them. You go to a gallery, an exhibition, a party... you just can't escape them. Brooklyn is RISD 2.0.
Do you prefer editorial or commercial work? How do you find new clients?
My heart is in editorial. I love storytelling—taking someone's article and creating a visual for it. But I've been transitioning into advertising and doing more campaigns lately.
As for how I go after new clients, I have to be honest and say that I'm very shy. I'm lucky that I'm being sought out by those who like my work and I don't have to change my voice much. I get proposed a couple of ideas every month or so and then decide who I'm going to work with.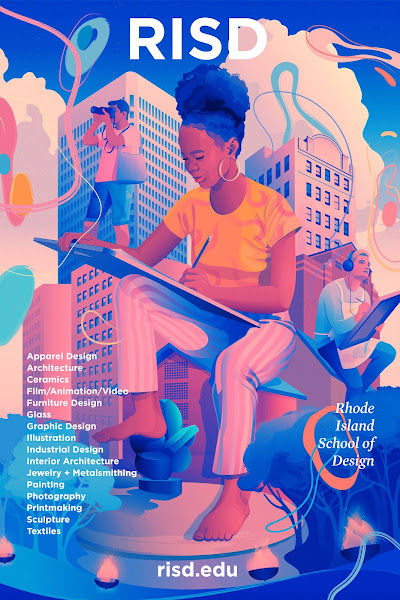 What's your favorite project/biggest success to date?
I'm really in love with this RISD poster right now. It's the most detailed illustration I've ever done. You can keep zooming in on details, whereas other campaigns and illustrations tend to stay at 2000 pixels x 2000 pixels.
Another highlight would be working with Microsoft. Last year I did a commercial for them that streamed in Europe. They created a whole studio environment for me based on my work and filmed me creating a 3D illustration using their Paint 3D software.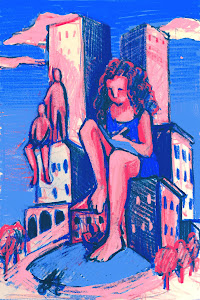 How did you come up with the concept for the RISD Admissions poster?
I had this idea of embedding the students within the city at a colossal scale. I think it came to me because I spent almost all my summers in Providence and as much as I love the city, it felt kind of empty without RISD kids. It just loses some of its magic.
Beyond playing with scale, I'm Latina and it was very important to me to create a heroine who is a person of color, especially because this poster is being sent to high schools. I want it to hit home with kids like me and show them that RISD is for everyone. I actually remember when I got a RISD poster at my school.
What's your favorite part of the poster?
The student's foot resting on the RISD Beach sculpture [the late Gil Franklin's Daybreak]. Everyone knows it, everyone chills around it, sells their clothes around it, some people even climb it. So I thought it would be a funny interaction to have her foot rest on it, because that's what you do at the beach. You chill.
"I'm Latina and it was very important to me to create a heroine who is a person of color. I want it to hit home with kids like me and show them that RISD is for everyone."
As for palette, mine kind of lends itself to a more magical, surreal look. I wanted there to be this kind of RISD magic in the poster: that twilight that falls right before WaterFire when everyone starts walking down the hill. Alumni might see it and think, "Oh yeah, I know that hour. I know when the colors turn like that."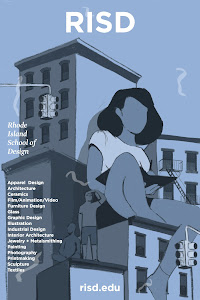 Do you have any advice for new graduates?
Put your work out there. Although it might happen occasionally these days, the notion of an illustrator putting together a gorgeous portfolio and scheduling a meeting with an art director in a major city—that's old school. On social media you and an art director can talk via direct message within seconds.
Did any specific social media tactics help you in building an audience?
I was lucky because when I started posting to Instagram it wasn't as big as it is now. It was a little easier to stand out. I thought about small groups of people who I could target and started using tags like #risd, #risdkids. That gave me a following of students and alumni. From there I transitioned to hashtags like #editorialillustration because that might be one way an art director is finding new work.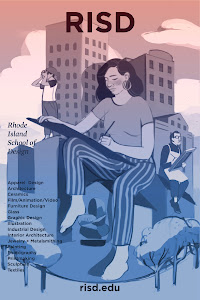 What's your biggest post-graduation challenge?
I remember going to talks at RISD where people would say things like, "I graduated and then this person liked my work and hired me right away." I definitely wasn't one of those people so I was freaking out my senior year. I [wasn't working with a specific] art director or publisher and I didn't really have a job in mind. I went to [the Career Center's] Portfolio Reviews but I didn't get any offers (though some of my friends did, which was amazing).
After graduation I decided to go back to Ecuador for the summer to figure it out. I looked at my portfolio and realized it was still student work, so I took time to create a new body of work and then put it out into the world.
Do you work on a lot of personal projects as well?
My personal work and my professional work are intertwined. I often have this stuck feeling—like a desire to escape. I think it comes from my interest in surrealism and memories of South America, especially when the winter comes. It's hard being in New York...what they say is true: if you can make it there, you can really make it anywhere.
There's a piece I created a while back when I was struggling with artist's block, called Stuck. It's a girl on a surfboard looking out to the horizon but the horizon is an illusion; there's an actual wall in front of her. I posted it and I wasn't expecting it to resonate, but it really did. I ended up getting calls from clients who wanted to hire me for articles that had a similar vibe.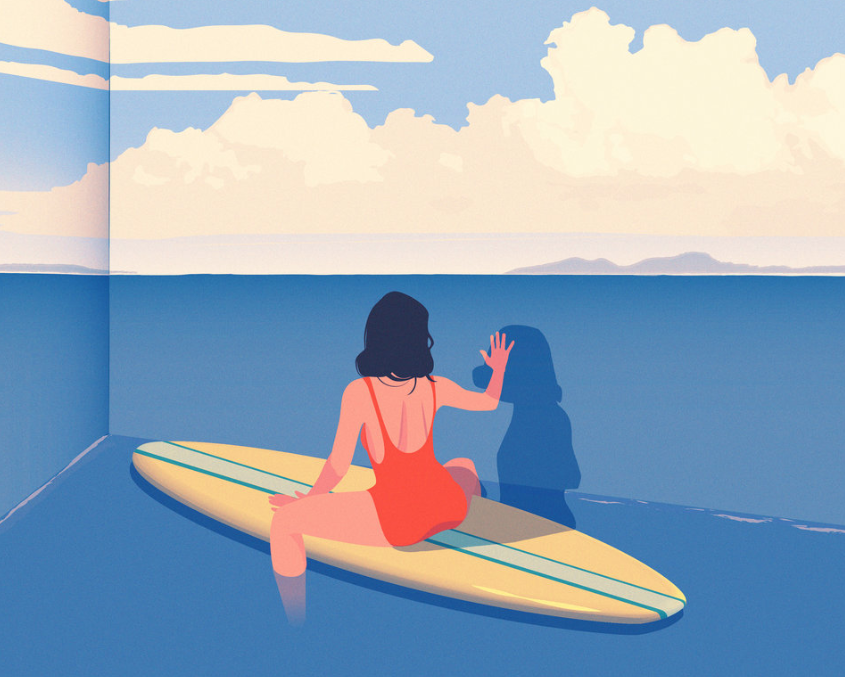 What was the most valuable lesson you learned at RISD?
My work ethic. It's something that I talk with other alumni about. I have friends who are RISD graduates and they often hire RISD kids because they know that [the work is] going be on time and it's going to be professional. I think that just comes from the pounding you get during your first year in Foundation. It pushes you to think differently because you have to work in 3D even though you might think you're a 2D artist or designer. I really appreciate that I got that.
—interview by Lauren Maas / artist's portrait by David Hunt