Glassblowing Meets Reality TV
Image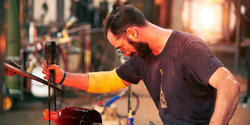 In turning up the heat on the naturally dramatic art of glassblowing, the new competition show Blown Away is among the hottest Netflix releases of the summer. And it's got two RISD alumni in leading roles.
Katherine Gray MFA 91 GL, a well-respected glass artist and professor at California State University in San Bernadino, serves as "resident reviewer"—aka chief critic—of the intense competition, while Philadelphia-based glass artist Alexander Rosenberg 06 GL is one of 10 well-qualified glassblowers game to make work on command—under the crazy circumstances of a timed competition.
Released in mid-July as a full four-and-a half-hour season, Blown Away is the first-ever competition series to focus on the sweaty, collaborative and intrinsically unpredictable art of glassblowing. Before airing on Netflix, the show was the most successful one ever on the Canadian TV station Makeful.
In each of 10 episodes, the competitors—a mix of glassblowers with various levels of experience, from a super confident 22-year-old art-school grad to 50-something practitioners who have been working in the field for decades—design, create and present finished work in response to a specific prompt. And they do it all in a matter of hours.
It's "the most absurdly niche [and] bizarre reality TV obsession that everyone will be talking about," predicts Esquire. Filmed and edited at a feverish pace, it's both fascinating and heartbreaking to watch as artists work with this enthralling molten material—often only to see their work shatter to bits at the tiniest ting against a hard surface.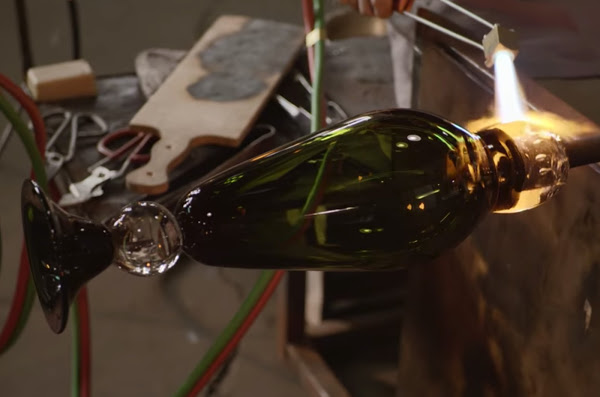 Like Project Runway and similar competition shows, Blown Away eliminates one contestant at the end of each episode and simultaneously proclaims one "Best in Blow" (yup, that's for real) for each challenge.
In the end, the ultimate winner is rewarded with a $60,000 prize and a coveted residency at the Corning [NY] Museum of Glass, which backed the concept of the televised competition as a way to shed light on an extraordinary art form and process that few people ever get a chance to see.
Similarly, Gray was pleased to get involved as a way to help new audiences understand the intricacies of making studio glass. "This show showcases the huge range of work that's being made in glass," she told Smithsonian, "and what different generations are doing with it."
As the series opens, Gray tells the 10 competitors: "I want to see things that are going to amaze me. I want to see things that are going to surprise me. I don't want to see anything that's derivative. I want to see work that speaks of you."
It's a tall order but one that each earnest artist takes to heart.
"I want to see things that are going to amaze me.... I want to see work that speaks of you."
Part way through the first episode, Rosenberg looks straight into the camera and admits, "Winning would be great. I have a wonderful life as an artist and as a person who works with this material. But I'm not rich. There are real things that money would help."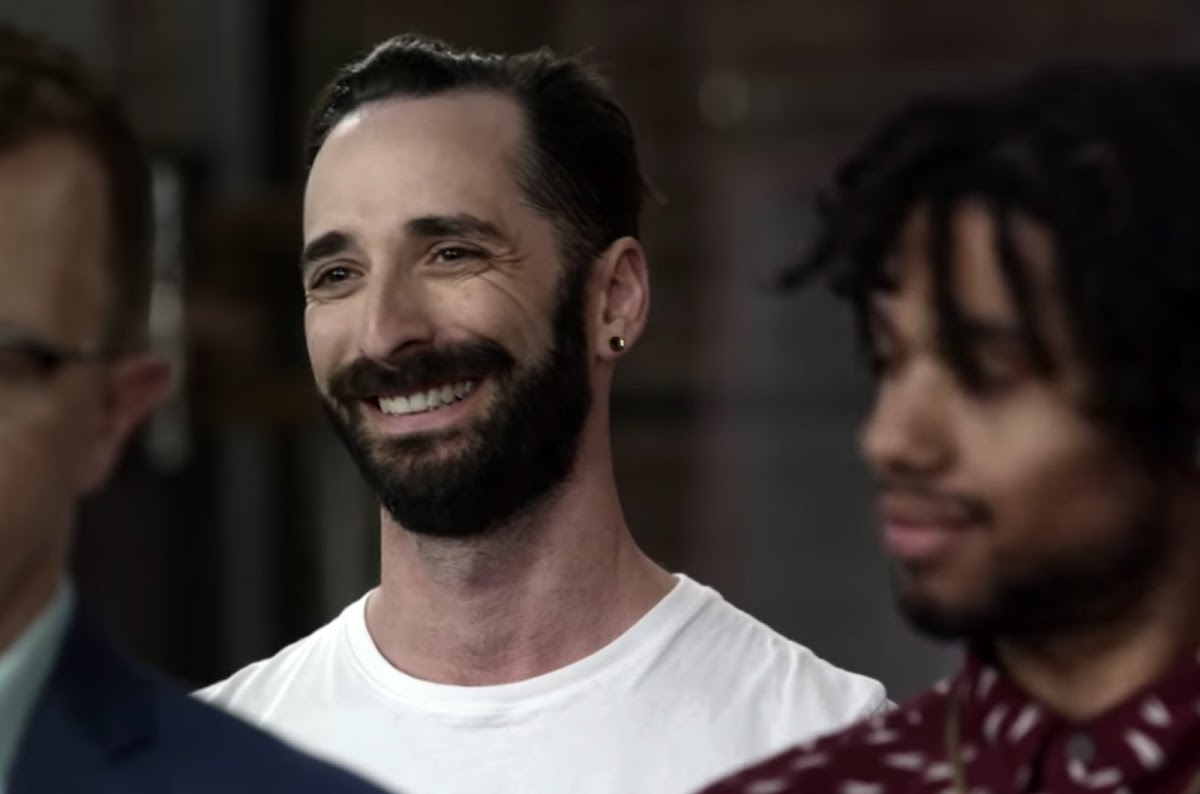 By the end of that same episode, Rosenberg is clearly moved as he accepts the Best in Blow accolade for the first challenge—for creating what the reviewers agree is "an exceptional piece of glass art work" that's technically "exquisite" and "shows personality" along with "an enormous amount of creative bravery."
—Liisa Silander