Leaning Local
Image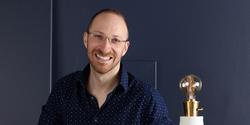 While the elegant, contemporary furniture and lighting designs emanating from Studio DUNN have a clear global appeal, they're deeply influenced by local craftsmanship and the "very Rhode Island" education of owner and lead designer Asher Rodriquez-Dunn 08 ID. From his student days at RISD to his current work at DUNN, he has been following his curiosity about the intersection of design and production while helping to reinvigorate the creative economy in the state he calls home.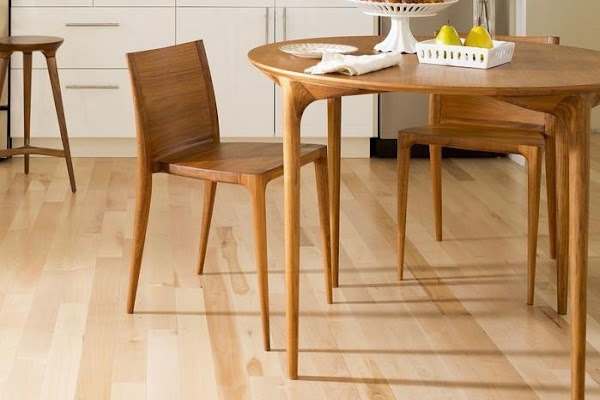 Rodriquez-Dunn's initial foray into this world began during senior year when one of his Industrial Design professors suggested he reach out to local manufacturers to help with the logistics of completing his degree project. "It was the first time I went beyond the RISD bubble and made cold calls," he explains. "I suddenly realized there was this huge manufacturing base here in Rhode Island that I didn't even know existed."
"There was this huge manufacturing base in Rhode Island that I didn't even know existed."
After a brief stint out of state designing for a big box company that outsources most of its production overseas, Rodriquez-Dunn returned to Providence to open a shared fabrication shop and teaching space known as Keeseh Studio (referencing the Hebrew word for "chair"). "At the time I felt strongly that you should be intimately connected with the physical properties of each piece of furniture rather than just designing in theory," he says. "So I invited some buddies of mine to start a little garage shop. The plan was to keep our hands in the work even if the industry was moving in another direction."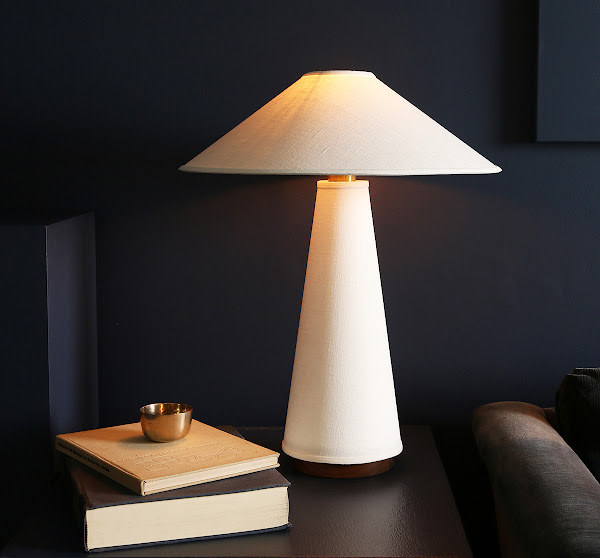 While managing that space and also teaching, Rodriquez-Dunn began work on a design project of his own. In 2010 he launched Studio DUNN—prior to getting married and changing his surname—with a six-piece line that instantly earned a "Best in Show" recognition at that year's International Contemporary Furniture Fair in NYC. But by 2015 the endless strain of trying to run Keeseh while also building his own business forced him to make the difficult decision to shutter the communal space.
Less than four years later, DUNN has evolved into a six-person team that includes two fellow alums: operations manager Topher Gent 12 FD and lighting specialist Sasha Polan 15 FD. In that period, there has been a noticeable increase in the level of commitment to the studio. "It has been a huge learning experience for me to redefine our culture to accommodate individuals who see this as a long-term professional commitment," Rodriquez-Dunn acknowledges, adding that he generally looks for designers with skills that complement his own. "I find that I tend to butt heads with people who have similar skill sets," he says, "whereas if they're bringing something new or different to the group it's easier to collaborate."
"It can be difficult to let others in—to let people work with you and let their ideas marinate with yours."
Team DUNN also loves that in Rhode Island they can readily work with extraordinary makers like Debra Folz MFA 10 FD10 ID, Ben Blanc MFA 04 FD and Aja Blanc MA 00 and set up shop next door to the design collective Pneuhaus (run by August Lehrecke 14 FD, Matthew Muller 14 FD and Levi Bedall. Collaboration with local manufacturers is another bright spot. "We are very hands-on with our products," says Rodriquez-Dunn, "and that carries over to sitting down with vendors, talking through their process and getting suggestions about what to adjust."
In fact, conversation and collaboration are central to both the culture of DUNN and its success. Although he tells other entrepreneurs just starting out to "believe in your gut but let others in," Rodriquez-Dunn acknowledges that "that can be really hard to do because when you're starting a business you're generally doing it because you have a strong vision and passion for something. It can be difficult to let others into that—to let people work with you and let their ideas marinate with yours—but it's so important to do that."
—Lauren Maas