Listening to Our Differences
Image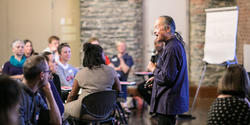 In the midst of midterm frenzy, a voice advocating for quiet consideration was elevated on campus last week. Lee Mun Wah, an internationally renowned documentary filmmaker, author, educator and founder and director of StirFry Seminars and Consulting, visited for two days, offering a series of workshops, lectures and screenings as the first of two presenters in RISD's 2017/18 MLK Series.
Mun Wah, whose documentary film series The Color of Fear led to a one-hour special on Oprah Winfrey's show in 1995, has years of experience leading diversity seminars for a broad range of organizations and institutions. A former special education teacher from Oakland, CA, he has visited schools throughout the country and worked with groups as large and far reaching as the US Department of Defense.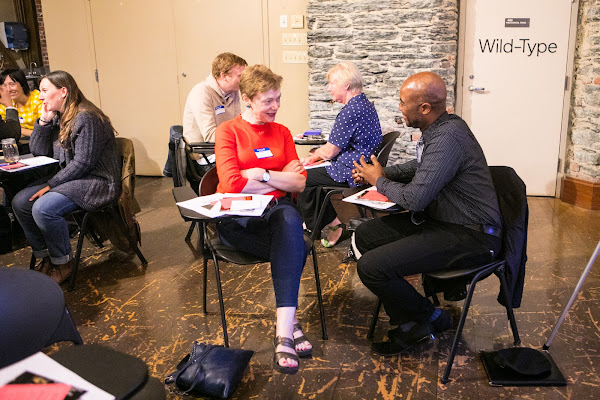 Mun Wah's approach to honoring diversity at RISD centered on the art of "mindful inquiry" as a means of facilitating challenging, empowering conversations between students, faculty and staff. Through workshops and conversations, he asked members of the community to truly engage and learn more about one another. By making this time and putting forth this effort, we can begin to appreciate the effects of our wide-ranging experiences, he said.
"Our culture doesn't ask us to look at impact—to consider others' reactions to what we say."
"Our culture doesn't ask us to look at impact—to consider others' reactions to what we say," Mun Wah told an audience on Wednesday evening (October 18). It's something he refers to as "the privilege of numbness." There is danger in this type of social avoidance since our ability to connect is hindered when we only consider our own feelings and seek to end interactions with minimal effort. This is especially true when unpacking moments of conflict or confusion in social and professional settings. "When having hard conversations, your work is to stay in there, figure out what you did and how your words or actions made an impact," he encouraged.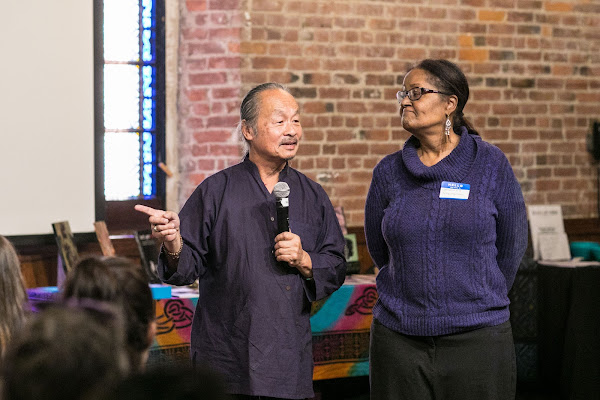 Mun Wah's fearless approach to communication has been hard won. He lost his mother to gun violence in Oakland and nearly became a victim of it himself, and has since dedicated his life to surfacing—and healing—unspoken grievances between individuals and communities. During his talk, he suggested that one definition of multiculturalism might well be: "trying to figure out how another person learns and how they see the world." Then he asked the audience to pair off and do just that.
In response to the intense session of mindful inquiry, Max McInnis 18 FD reflected: "This is helpful, but it's hard. Remembering to listen is hard." For Lee Mun Wah, that seems to be precisely the point.
—Lauren Maas/photos by Jo Sittenfeld