The Only Card You'll Ever Need
Image
Having met at RISD and married shortly after, James Minola 07 ID and Chelsea Green Minola MID 07 run the sustainable and socially minded company Grain out of their studio on Bainbridge Island, WA.
When the couple first introduced their Utility Card several years ago, the idea was as basic as its name: to offer a well-designed, eco-friendly and ultra-efficient card for every occasion.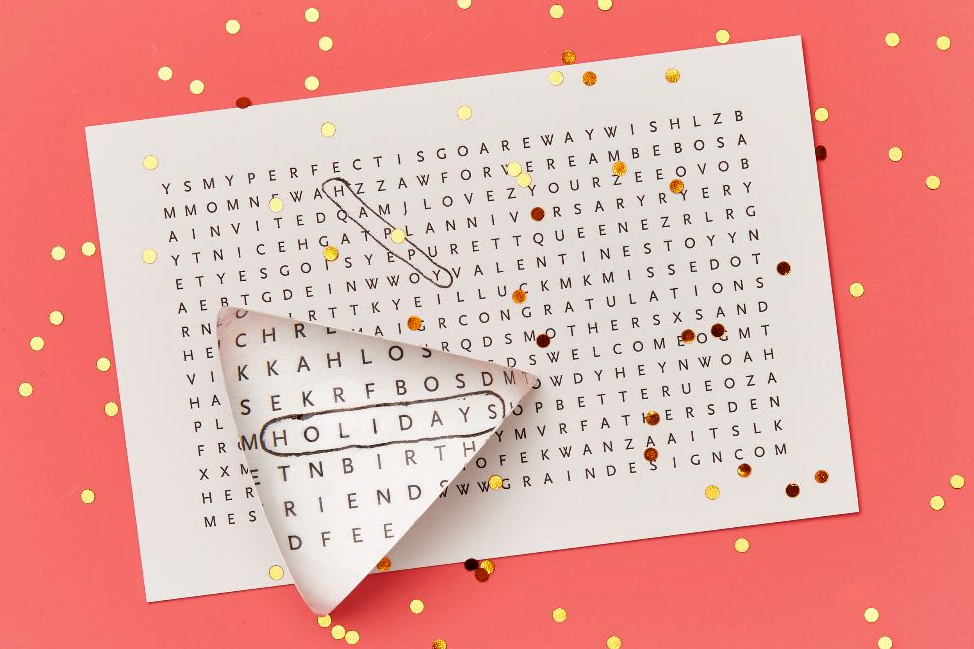 The simple graphic cards are letterpress-printed on extra thick, tree-free paper that makes use of cotton fiber waste.
A word search puzzle allows senders to highlight more than 100 greetings, from holiday classics like Merry Christmas, Happy Kwanzaa and Happy Hanukkah to other all-occasion sentiments like I Love You, Feel Better, Way to Go, I Messed Up, Mazel Tov and more. (And until the holiday rush, the Utility Card was available in English, French and Spanish, though the latter has since sold out.)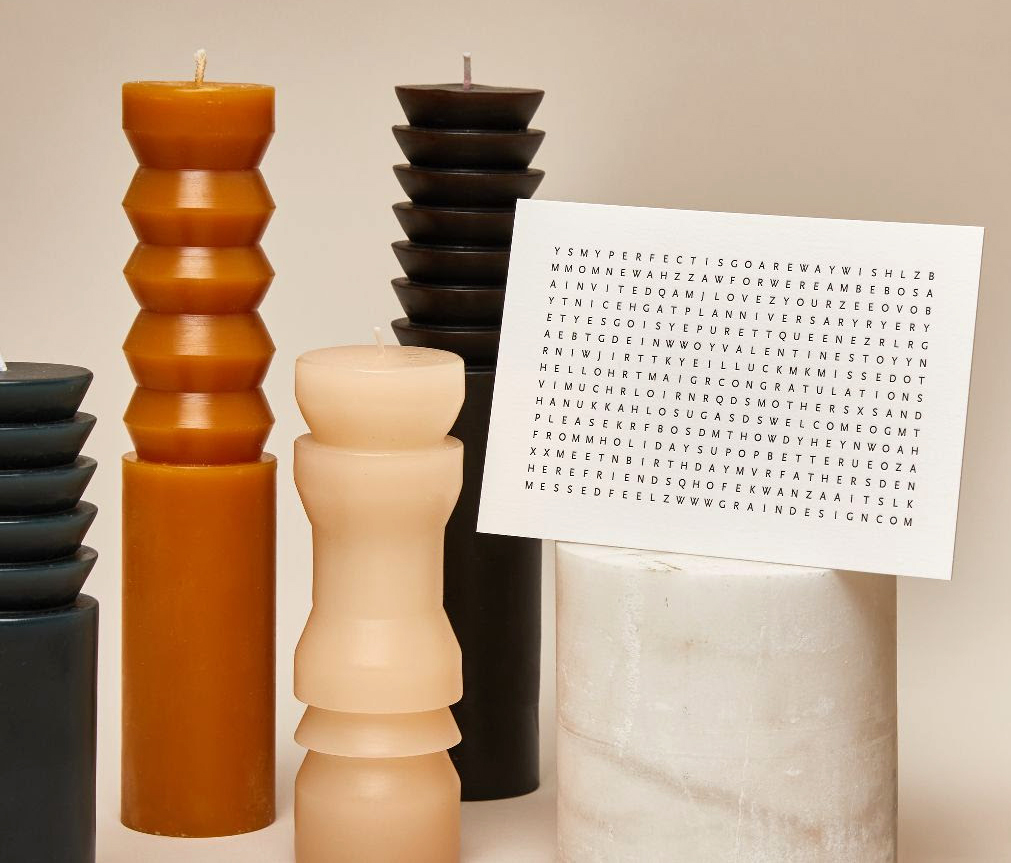 "We wanted to create something practical—that would really get used and is also fun to give and receive," James and Chelsea say. "As of our last count, we've sold over 30,000 of these babies and couldn't be prouder of the feedback we've received from enthusiastic snail mailers."
"We wanted to create something practical—that... is also fun to give and receive."
In fact, although the tradition of sending cards through the mail has rapidly faded in recent years, the designers say they originally developed the card because "we love to send and receive mail. It is such a treat to find an unexpected note from a friend in our own mailbox, so we hope to play a small part in keeping post alive."