Remote Learning Begins
Image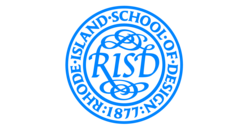 As our community continues to adjust to the demands and realities of the COVID-19 pandemic, our provost, deans, department heads, graduate program directors, faculty members and staff have been working expediently and with great care to ensure that students are able to continue their studies and to benefit from new ways of learning and making beyond RISD's studios and specialized facilities.
This week classes are resuming—in a very different way from what we have ever could have predicted. But we hope and believe that through these transitions, we will develop new insights about the core tenets that make our particular type of education so valuable. We expect to discover broadened, novel, and innovative ways to successfully adapt our pedagogies.
These are the moments when we really understand who we are and how we are so integrally connected as humans and as a community—even when we are miles apart.
Rosanne Somerson
President