Revisiting the Architecture of Apartheid
Image
As architects around the world continue to struggle with the legacy of imperialism and how it shapes their discipline, South African architect Ilze Wolff refuses to even utter the word decolonialization. The co-principal of both Wolff design studio and the transdisciplinary research-based practice Open House Architecture says the term has become a meaningless buzzword in her country.
"Architecture has been [the purview] of white men, but there are other people who contribute to the built environment and have been overlooked."
"Instead of talking about the d-word, we should be talking about colonialization," Wolff insists, "and taking the focus off hierarchy, patriarchal practice and colonial exploitation of foreign lands. Architecture has been [the purview] of white men, but there are other people who contribute to the built environment and have been overlooked."
Wolff spoke to a rapt crowd of students on Thursday, November 1, as part of Table Talks, a new lecture series hosted by RISD Architecture and organized by Assistant Professor Emanuel Admassu. With support from the Architecture department's 2018 Design Research Seed Fund, Admassu—a Global Faculty Fellow who was born in Addis Ababa, Ethiopia and practices here in the US—is conducting a year-long inquiry mapping contemporary design and architecture practices across the continent of Africa.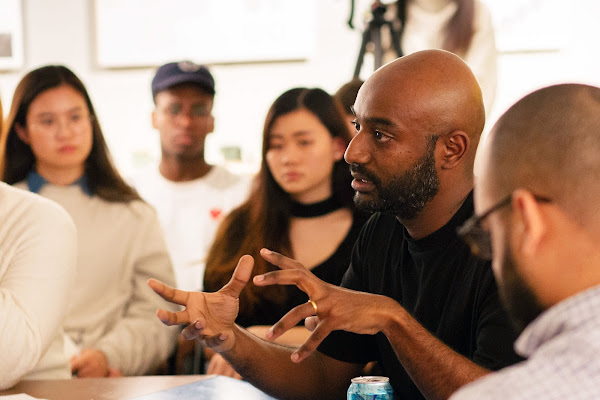 "RISD's student body is made up of a growing number of international students," he explains, "so the idea of designing and thinking from afar needs to become an integral part of our pedagogy. Many students are being educated in the Western context with hopes of contributing to their places of origin."
Senior Louna Bou Ghanem BArch 20 asked Wolff how her practice relates to her personal identity as a native of Cape Town and a woman of color. "I fell in love with the modernist buildings of Cape Town and with key architects and designers," the architect responds. "But there is a dark side. I'm always thinking about how buildings and architectural practice impact the larger society."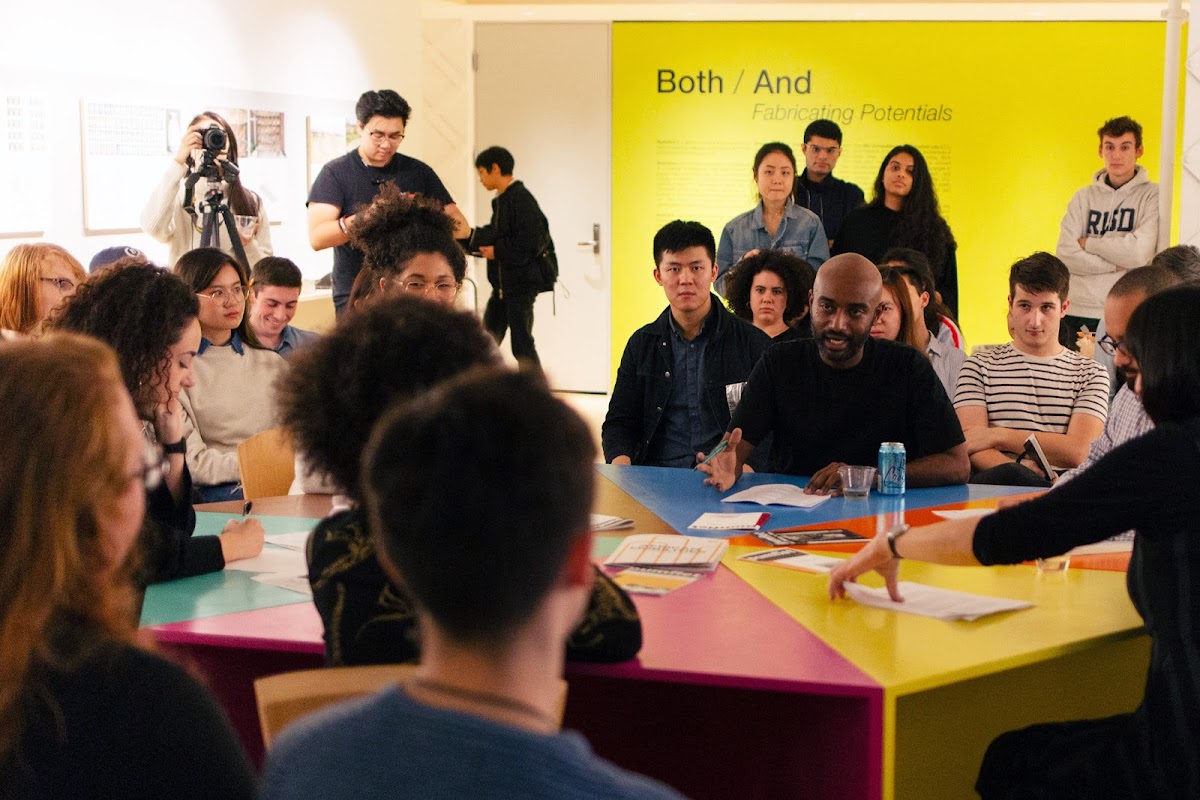 As part of her research practice, Wolff creates performance pieces and installations that reflect on that impact. For example, she worked with her colleagues and South African artist Kemang Wa Lehulere to pay homage to the cinema where her father and others in Cape Town's segregated black community watched American movies until it was demolished in 1984—smack-dab in the middle of the film Firepower (patrons were asked to leave mid-screening)—to make way for commercial development. Thirty-two years later, Wolff and Wa Lehulere screened the film in its entirety at the location where the iconic theater once stood—using public art to "restore cultural justice."
Another project (and the crux of Wolff's 2017 book Unstitching Rex Trueform: The Story of an African Factory) involved the clothing giant Rex Trueform's mostly abandoned factories in Cape Town—monuments to modernism but also grim reminders of apartheid, unfair labor conditions and gender bias. "There were separate staircases for black workers and white managers," Wolff notes. She organized tours of the buildings and curated an on-site exhibition of photographs and other archival materials.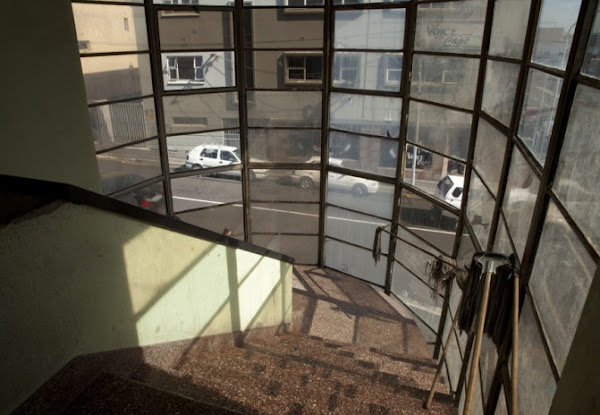 "My family worked in factories such as those," says Wolff, "and the buildings haunt me. They developed out of an uneven relationship of power between white-driven capitalism supported by the state and the black working class. Moreover, they have become a potential site of redress and renegotiation within the realm of heritage in a post-apartheid state."
Wolff allows her personal history and the interwoven stories of her home to guide her professional practice and encourages students to do the same. "Own your pedagogy and training," she advises. "Don't discard it. But remember to be humble when you return to your homeland and to enrich your practice with what is already there." In addition, she reminds students to avoid becoming too cynical, observing that "creativity helps you emerge from darkness."
—Simone Solondz / event photos by Riley McClenaghan 20 FAV