Sketching Impeachment
Image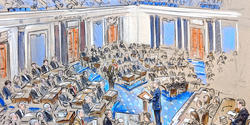 Virginia-based artist Bill Hennessy 79 PT is one of three courtroom sketch artists covering the presidential impeachment trial this month in the US Senate.
Although courtroom sketching is something of a fading art, this old-school method has resurfaced during the proceedings since press coverage is being tightly controlled—with no cameras or cell phones allowed in the Senate chamber and only limited video footage available from the legislative body's own cameras.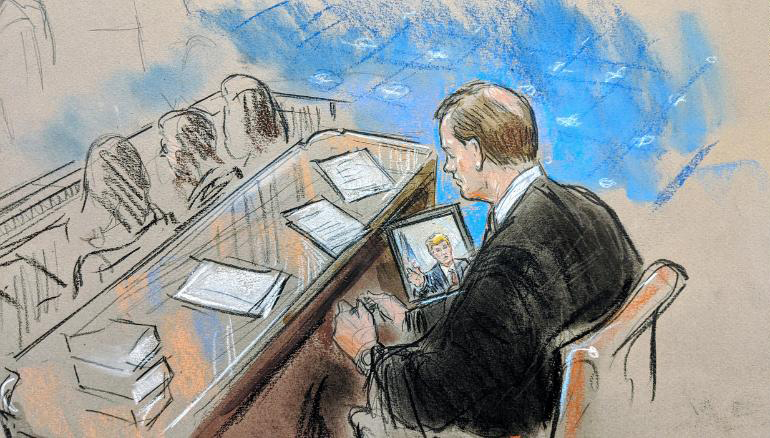 Hennessy, who is covering the historic proceedings for CNN and CBS, has been in the business for decades, creating news sketches to document major cases such as Bush v Gore in the Supreme Court and early Guantanamo Bay proceedings.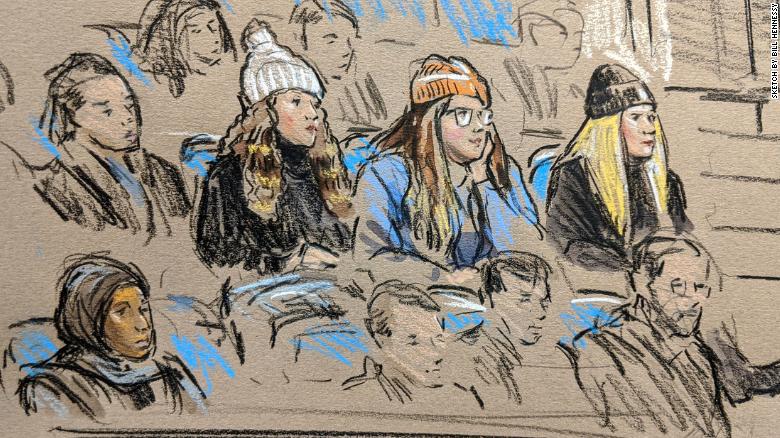 Hennessy had last been in the Senate chamber more than 20 years ago when covering the impeachment of President Clinton (which ran for two months, from mid December 1998 through mid February 1999).
"These images... [are] how we remember our legal past."
"It was striking to be back in that building and recognize that I'd done a drawing from this same angle," he told The Washington Post.
In fact, Hennessy says, he's actually sitting in the exact same seat again.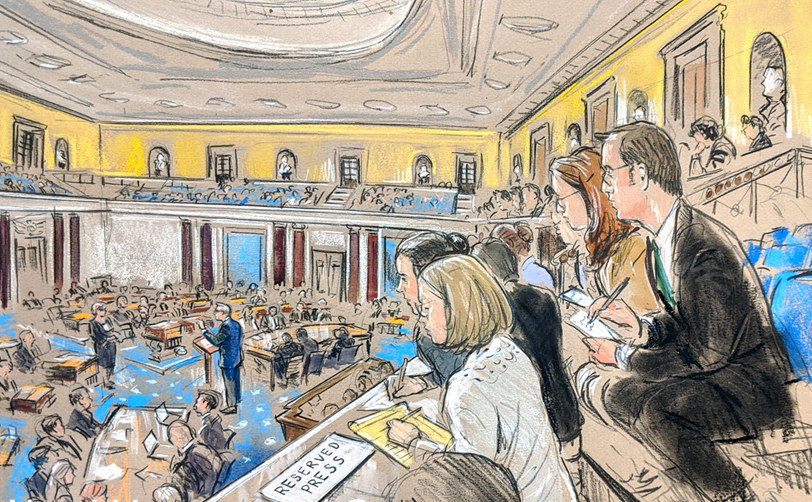 Unfortunately, given that he's perched in the press section of the balcony—on the Republican side of the chamber—it's challenging to see the senators and House impeachment managers very closely.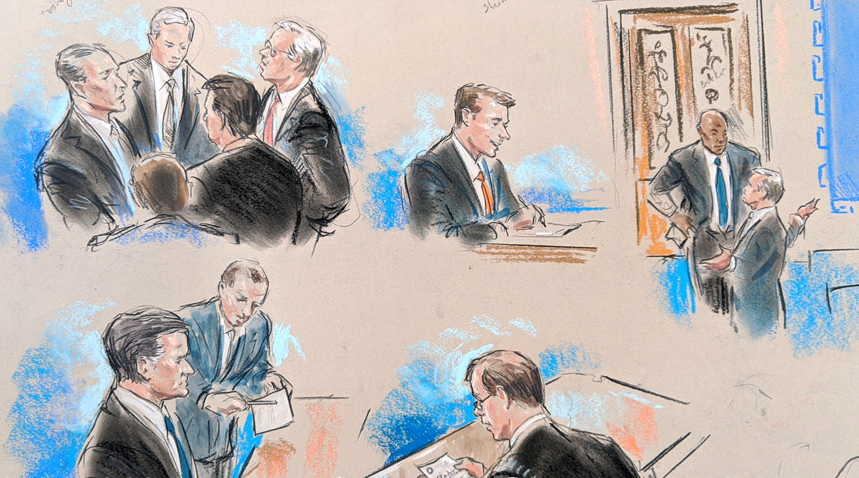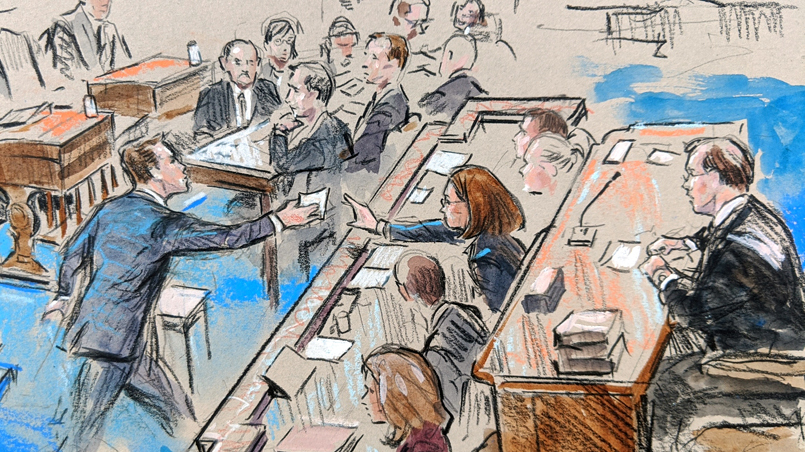 Yet each day Hennessy and his two cohorts covering the trial for The New York Times and the Associated Press are generating fascinating glimpses into history as it unfolds.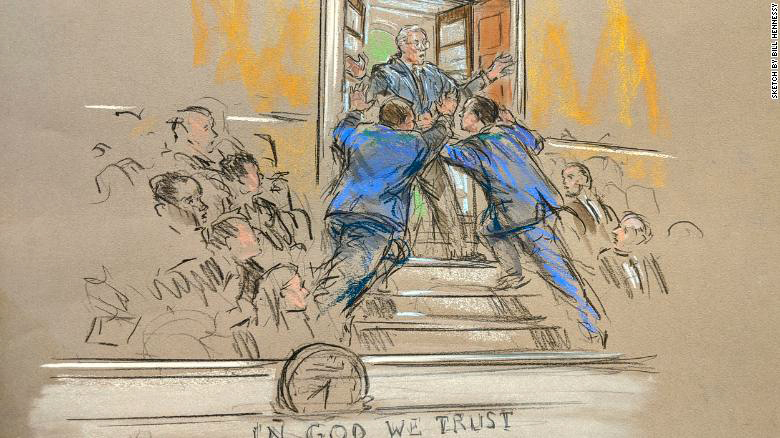 "Americans rarely stop to think about the talent and energy that goes into that three-second pan [across the sketches that appear] on the television evening news or [in a] newspaper article," notes Sara Duke, curator of a 2017 Library of Congress exhibition called Drawing Justice.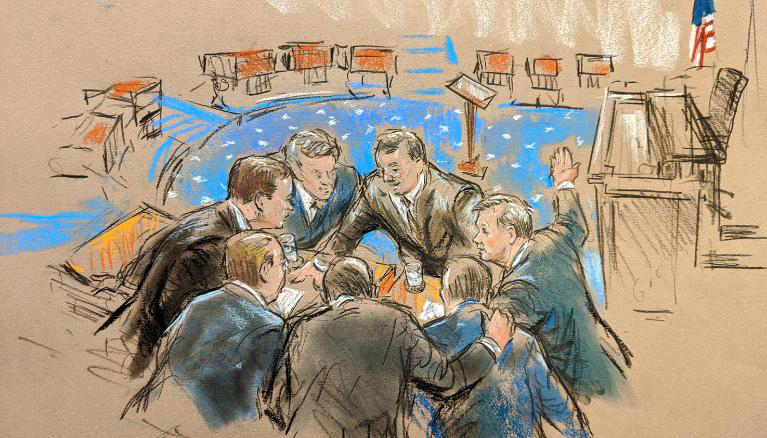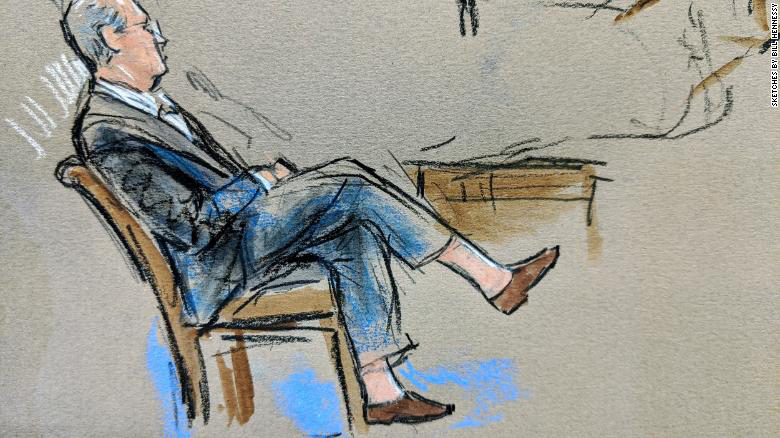 "But there is a certain amount of genius that goes into rendering a likeness quickly," Duke points out. "These images, whether we realize it or not, stay with us—[they're] how we remember our collective legal past."
—Liisa Silander / images by Bill Hennessy