Alums Around the Globe Come Together in Honor of RISD's Founding
Image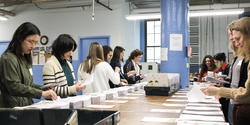 "Attending RISD was a life-changing experience for me," says Alumni Club of Rhode Island leader Carl Henschel 01 IA. "To be able to connect with people who went through the same experience makes for an instant bond—no matter what your current situation is." 
Henschel was one of dozens of RISD alums from around the globe who participated in events celebrating RISD's 146th Founders Day this spring. From constructing braille books to silk-screening to painting with homeless families, community members engaged in a variety of local public service events to commemorate RISD's anniversary.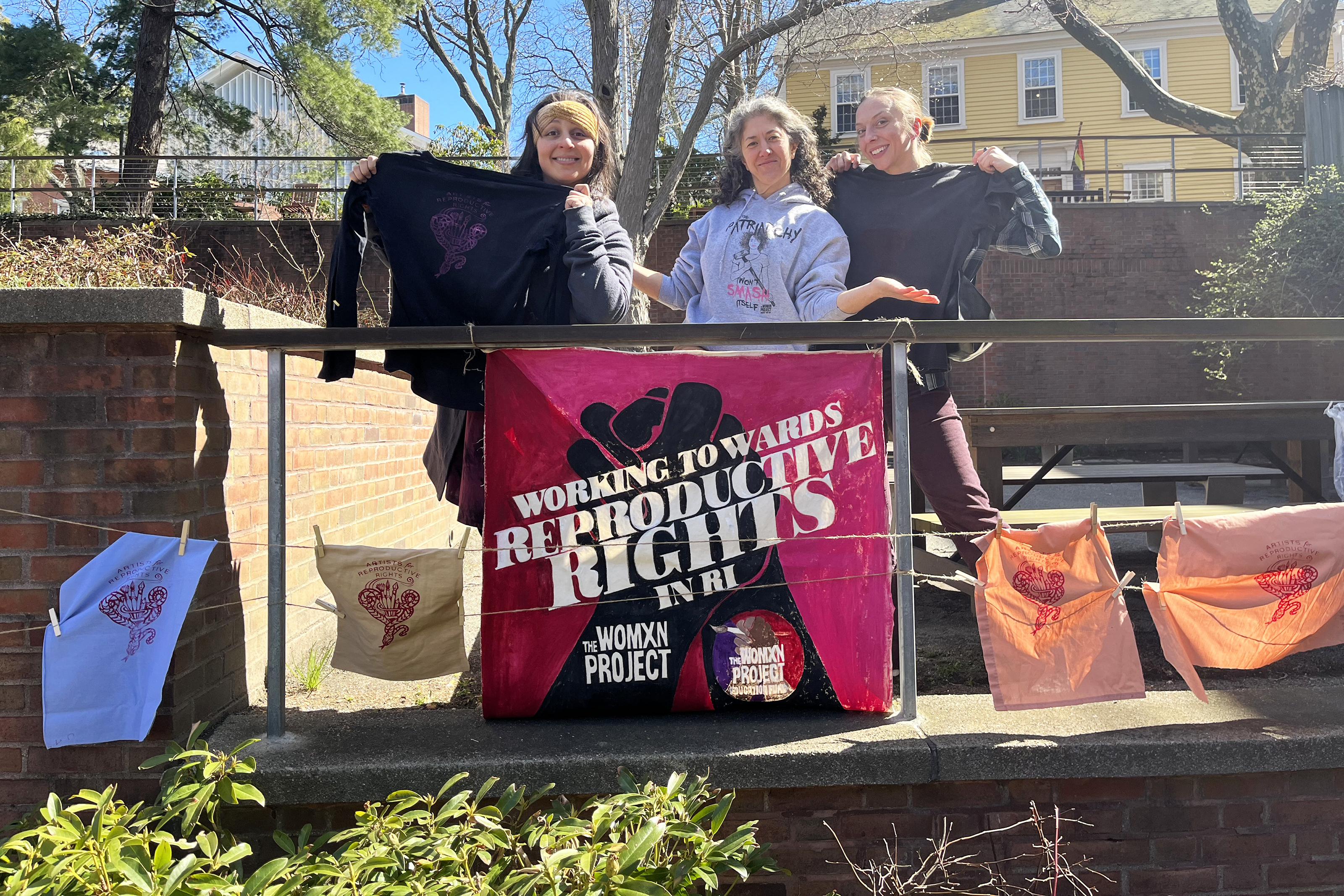 The Alumni Club of New York kicked off the festivities in early March by participating in Project Cicero, an annual book drive that aims to help under-resourced NYC public schools enhance their libraries. The event, originally coordinated by Board of Trustees co-chair Hillary Blumberg 92 FAV, drew 20 participants to help sort and carry books for teachers. 
"These events foster connections with people who share my love of NYC, art and design," says club leader Leah Marchant 20 ID. "It is a pleasure to tour a small business owned or designed by a RISD alum or to visit a gallery exhibition alongside the artist whose work is on view."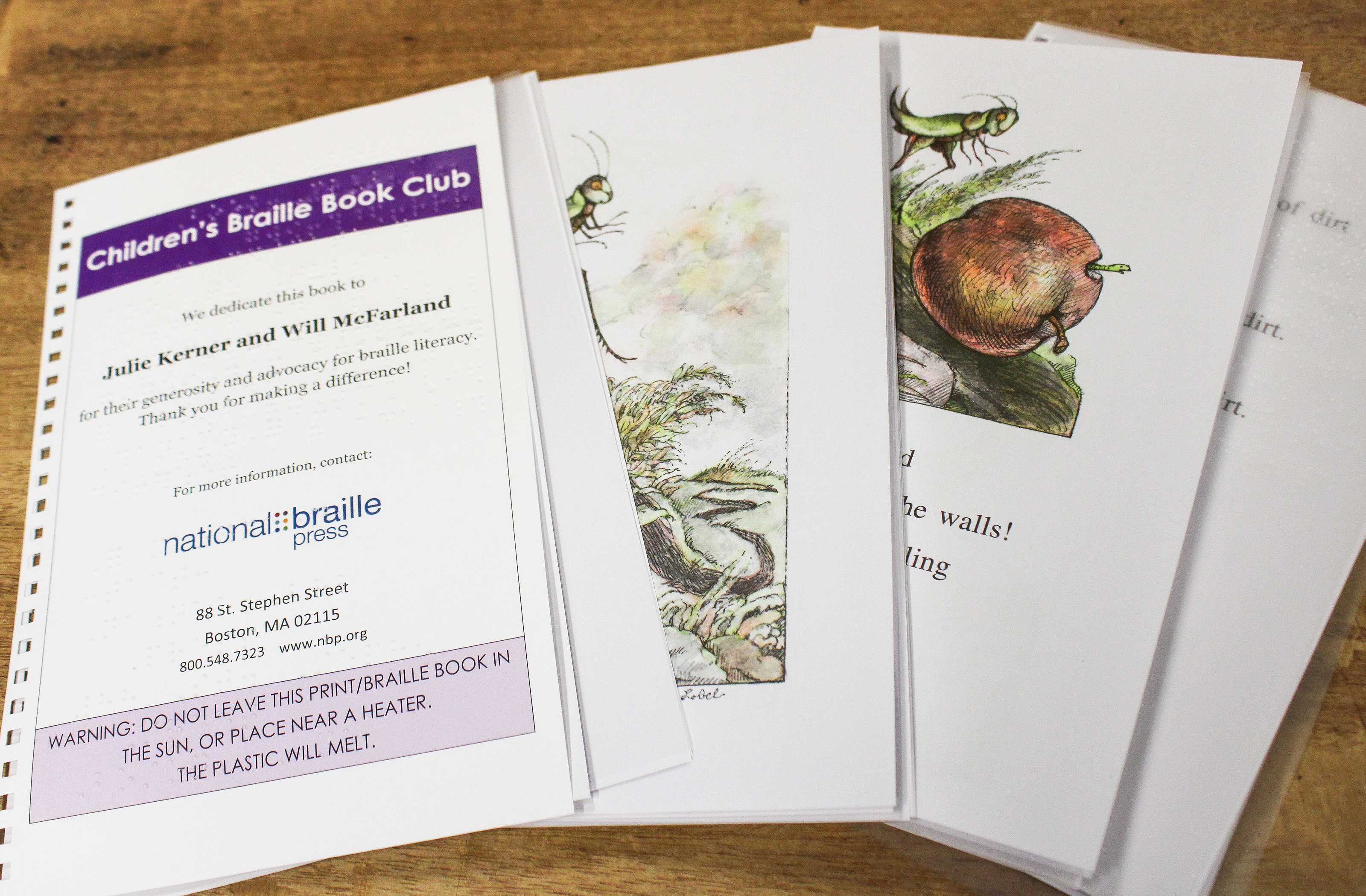 Moving north, alums in Boston spent a day at National Braille Press, a publisher specializing in books written by blind authors for blind readers. "Since our first Founders Day event with the National Braille Press, sign-ups have filled immediately," says club leader Bree Westphal 11 IL. "This isn't surprising—RISD alumni are a conscientious and community-minded bunch who are naturally drawn to opportunities to touch lives."
During their visit, the club constructed 400 copies of Arnold Lobel's 64-page children's book Grasshopper on the Road. "Many stayed for more than an hour [past the event's scheduled end time] to finish the batch," says Westphal. "In my eyes, this commitment to service and the creative process is a cornerstone of the RISD spirit."
The Alumni Club of South Florida visited Lotus House, an organization dedicated to providing sanctuary, support, education, tools and resources to homeless women and children. While there, Logan Rackear 17 PT led Lotus House residents through a demonstration of abstract painting, and volunteers engaged children in slime-making, a sensory activity aimed to stimulate creativity and calm the nervous system. 
Alums in Italy hosted an open studio event called Sunflowers of Hope at the British School of Orvieto, where club leader Patricia Fleck Edwards 86 IL is currently serving as artist-in-residence. 
Providence-area alums gathered in early April to silk-screen on RISD's Frazier Terrace with The Womxn Project Education Fund, a Rhode Island nonprofit focused on using art to engage in direct political action to promote social justice and equity. Using two alumni-created designs, the club engaged students and passersby in screen printing. "Novices were able to learn how to silkscreen, and experienced individuals were able to experiment with colors and techniques," says Henschel.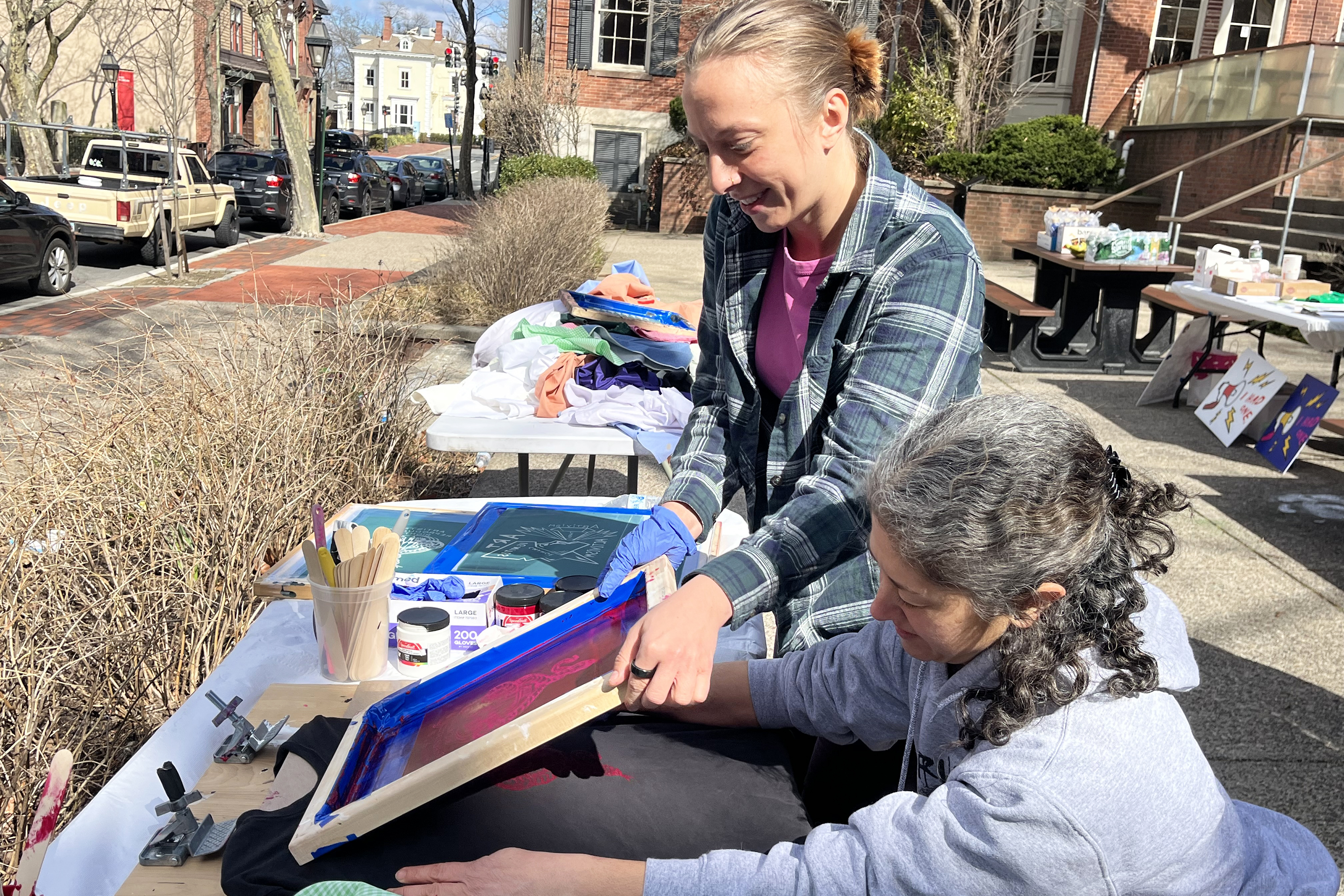 After wrapping up their service events, club leaders reflected on what it means to get involved in the alumni network. "When I settled in Boston a couple of years ago, I knew I wanted to be part of the RISD community and give back to an institution that had given so much to me," says Westphal. "It's gratifying to bring together brilliant creative people who yearn for connection to their alma mater and the wider world." 
"It's gratifying to bring together brilliant creative people who yearn for connection to their alma mater and the wider world."
The RISD Museum also celebrated Founders Day by offering two days of free admission and hosting a public talk by alums Courtney M. Leonard MFA 08 CR, Anina Major MFA 17 CR and Adam Silverman BArch 88. During the talk, the artists focused on how their creative practices intersect with environmental, territorial and social activism.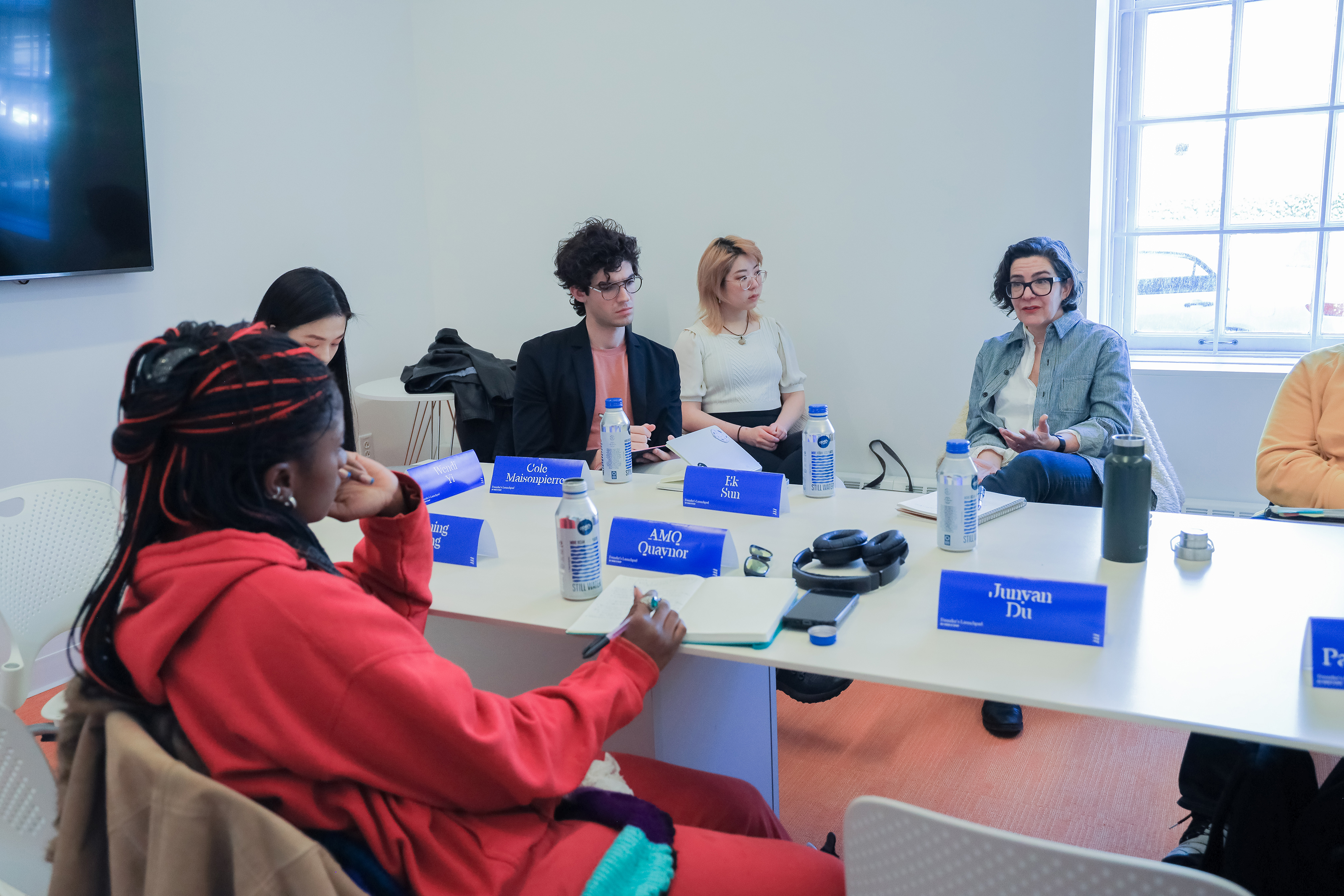 RISD's Institutional Advancement office partnered with student entrepreneurship organization E'Ship to launch Founder's Launchpad, a new Founders Day event that pairs current students with alums to discuss business ideas and develop two-minute elevator pitches promoting their ideas for startups. Visiting alums included Sarah Durham 92 IL, Willem Van Lancker 10 GD, Jenny Lai 10 AP, Mayela Mujica MFA 16 FD and Jonathan Arena 09 GD.
Students presentations included business ideas ranging from Terrain 808, a design studio by Ryan Lee 25 AR that reimagines the lines of architecture and skate design to First-Gen Chisme by Leslie Ponce-Díaz 23 AR, a non-profit that provides first-gen, low-income and students of color with post-secondary educational resources in the creative arts. 
From RISD's original founders in 1877, the mindset has carried through the generations. "RISD already embodies a highly entrepreneurial spirit in its current student body," note E'Ship Co-Presidents Roy Larmour 26 EFS and Paphonvit (Mighty) Wanitprapha 24 GD. "By bringing together alums and current students, we wish to provide the students with the mindsets it takes to embark on their entrepreneurial journey through the minds of people who were in their position before."
—Isabel Roberts / hero image by Gemma Pike 
April 10, 2023