RISD Architects Think Small
Image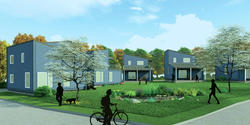 In response to a shortage of affordable, sustainable housing in Providence, the city is working with the nonprofits ONE Neighborhood Builders and Building Futures to construct five small, net-zero homes. The designs grew out of an advanced Architecture studio led by Professor Jonathan Knowles BArch 84, who completed them with input from students.
At the groundbreaking for the Sheridan Small Homes project on October 28, US Senator Jack Reed noted that the project "provides residents with high-quality, energy-efficient homes, contributes to the revitalization of the neighborhood and gives apprentice builders the opportunity to develop new skills."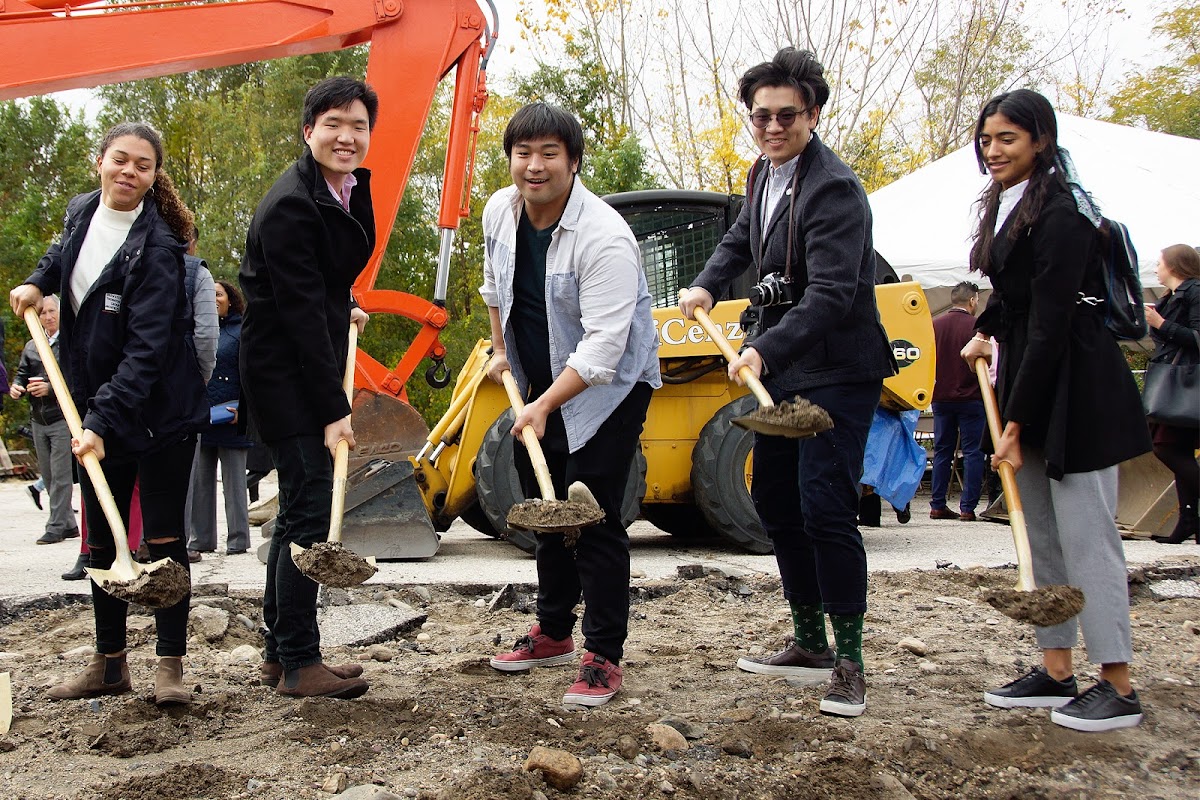 Named for the street where the condo cluster is being built, the Sheridan project challenged students to address issues of affordable housing, climate change and cost-effective design.
Working together they responded with two small house prototypes for low-income families, each offering approximately 750 square feet of bright living space—including 2 bedrooms and 1.5 baths. The homes rely on solar energy and rainwater harvesting, and include small gardens.
"Ultimately, each house will be a net producer of energy, and utility costs will be eliminated."
Knowles developed the designs into buildable homes that will soon be available for $150,000 each—about half of what it will cost to build them, with city, state and federal grants and an anonymous gift of $125,000 subsidizing the difference.
Two of the new homes will be available to Providence residents earning no more than 80% of the median income ($65,500 per couple and $81,900 for a family of four) and the other three to those earning no more than 120% of median.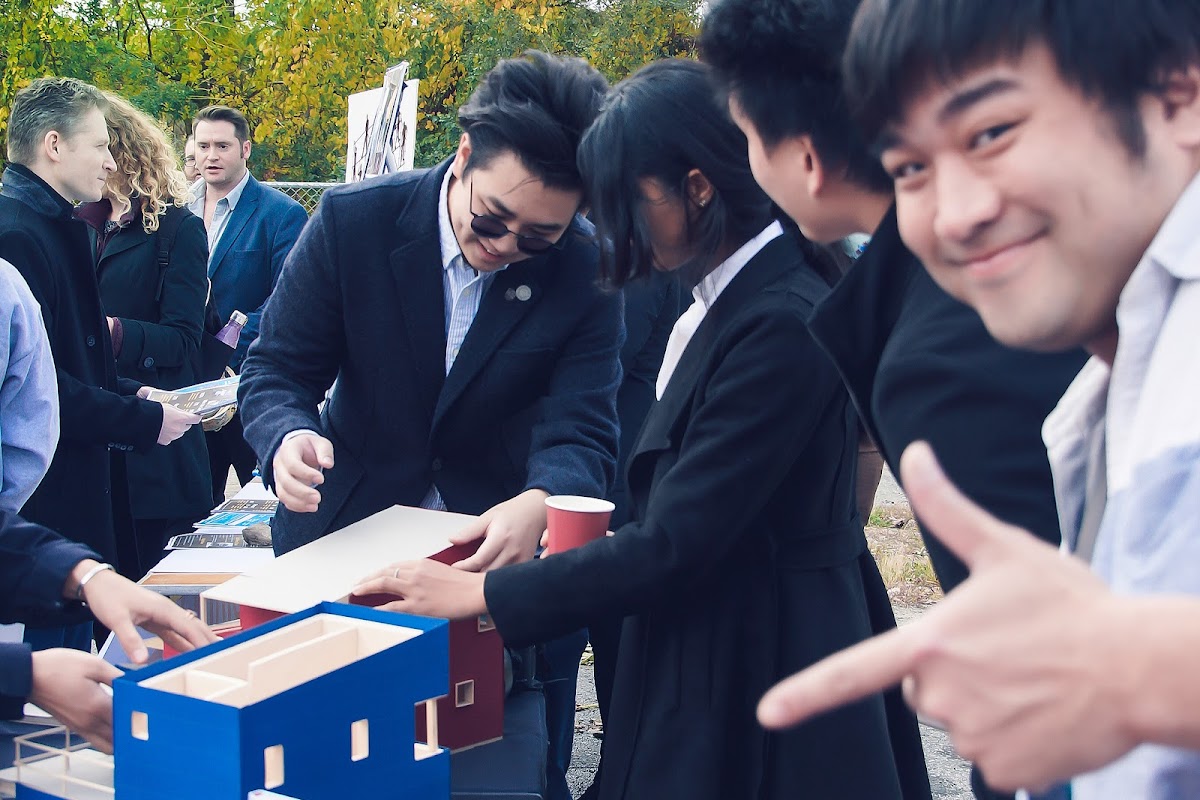 The attractive, two-story houses will feature triple-glazed windows, advanced framing techniques, thick walls with layered mineral wool and blown-in fiberglass insulation, and an advanced high-efficiency energy recovery ventilation system.
"Ultimately, each house will be a net producer of energy and utility costs will be eliminated—providing energy security for the future homeowners," Knowles explains.
"And by building smaller we are consuming fewer resources," adds Jennifer Hawkins, executive director of ONE Neighborhood. "These homes—adjacent to a park and bike path—will be striking additions to the urban landscape while remaining very affordable for prospective buyers."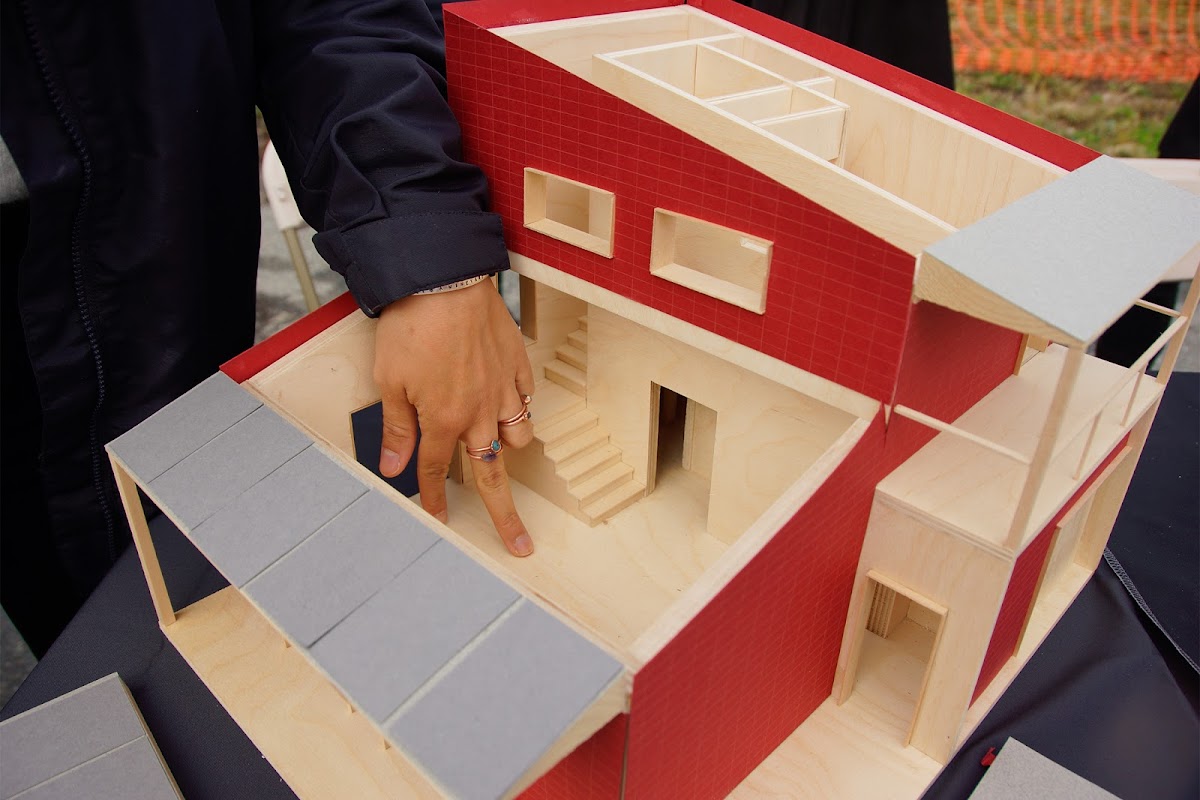 Executive Director of RI Housing Carol Ventura, who also spoke at the groundbreaking event, sees the project as a prototype for future endeavors. "This is the first project of this kind to break ground," she says, "and we look forward to supporting the expansion of this important model of housing."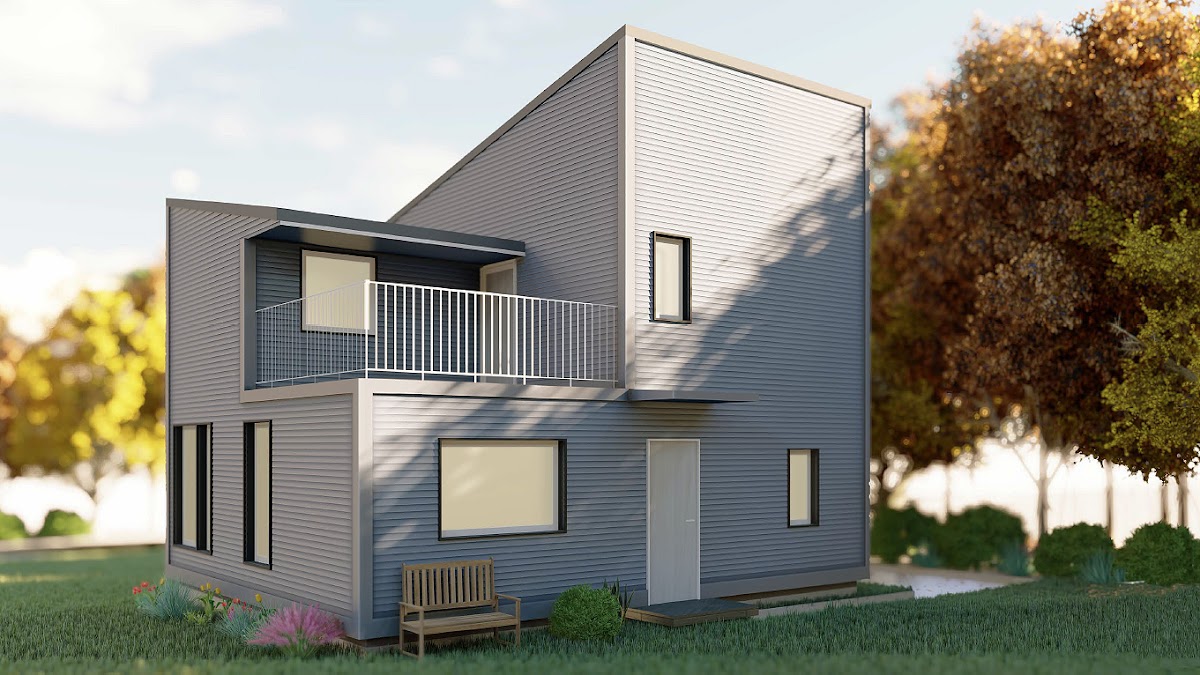 Delighted to tap RISD talent, Bonnie Nickerson, the city's director of planning and development, describes the project as "a creative solution to Providence's housing challenge and a model that can be replicated throughout the city."
Variations on these designs could be customized to suit the hundreds of odd-sized vacant and buildable lots scattered all over Providence. "By working together," Nickerson adds, "we're creating stable and healthy neighborhoods."
—Simone Solondz