Imagining Cleaner + Greener Dog Parks
Image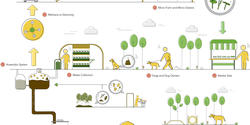 More than just an inconvenience to responsible pet owners or unsuspecting pedestrians, the 10 million tons of dog waste produced each year in the US alone poses a number of sustainability and public health challenges. Dog feces carries several strains of harmful, disease-causing bacteria and, even when disposed of, increases the amount of non-biodegradable trash in landfills.
Seeing opportunity in this seemingly mundane but surprisingly significant problem, a team of Industrial Design students developed a project for this year's international Biodesign Challenge. The DoGreen Project is a speculative design concept created by rising seniors Kaanchi Chopra 21 ID, Malia Hong 21 ID, Regina Mao 21 ID and Emilia Matarese 21 ID, along with rising junior Chenyu Ding 22 FAV/ID, that offers a model for an urban dog park that is environmentally sustained and financially supported by what our canine companions leave behind.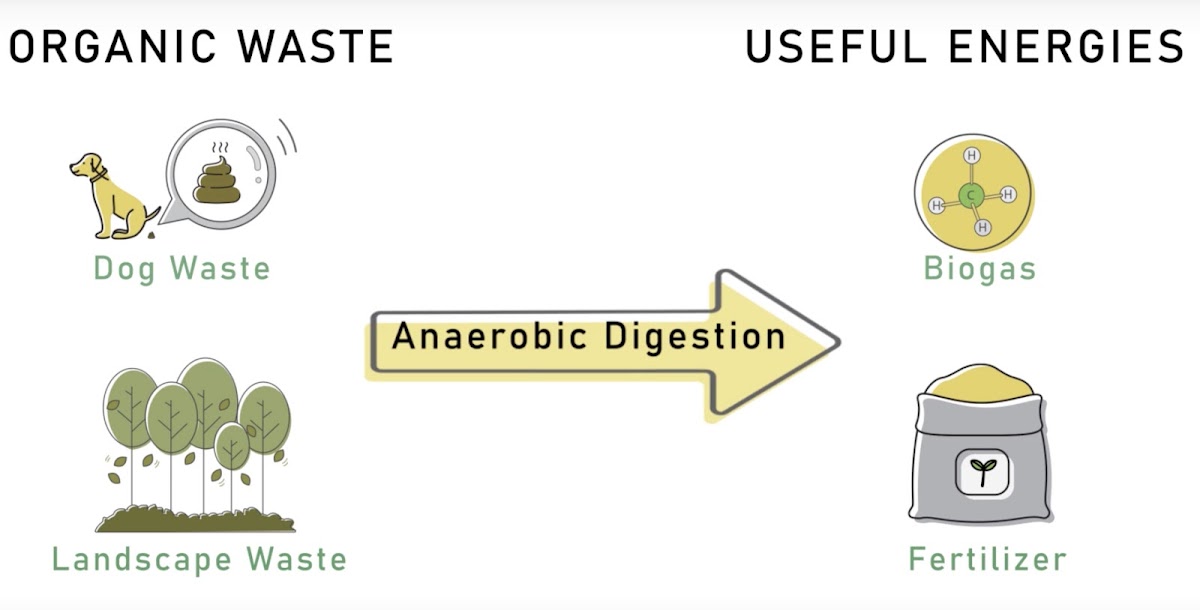 Students first developed DoGreen in a fall biodesign studio co-taught by Industrial Design Department Head Peter Yeadon and Nature Lab Interim Director Jennifer Bissonnette. The closed-loop system recycles dog droppings and other forms of organic waste for two purposes: to help create soil for a dog playground inside a larger park and, by converting methane into electricity, to power a micro-farm for growing green produce that would then be sold at an onsite market.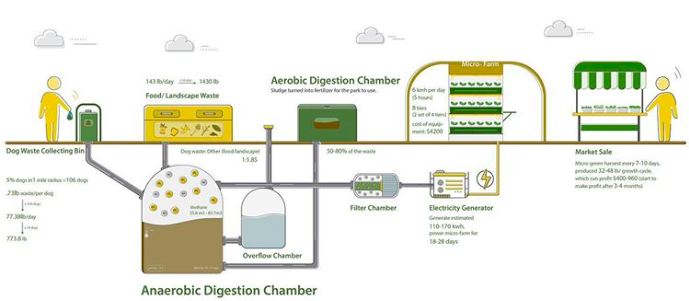 In addition, the micro-farm market would include signage that illustrates the productive potential in simply picking up after one's dog—something the team suggests would provide dog owners with added incentive to do their part.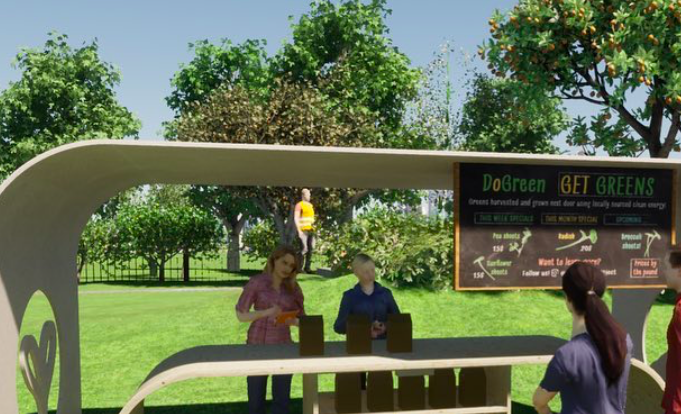 Hypothetically, "the market would provide visitors with a positive benefit in real time, be easy for park management to maintain and turn a profit after a few months of operation," says Chopra, who joined her team in presenting their work at the competition, which took place virtually from June 15–19.
Focusing on concept development "gave us more room to imagine a larger-scale project."
Originally slated to take place at the Museum of Modern Art and Parsons School of Design in NYC, the annual event invites student teams to present work that shows how designers can harness natural systems to benefit both people and the environment. And although the coronavirus pandemic prevented the team from building a proof-of-concept prototype, they say that working outside the studio also allowed them to think more ambitiously about DoGreen's potential.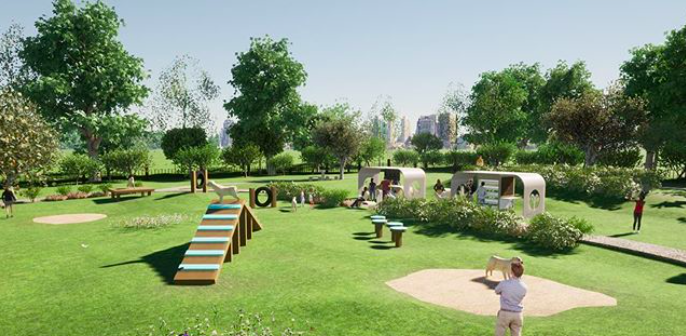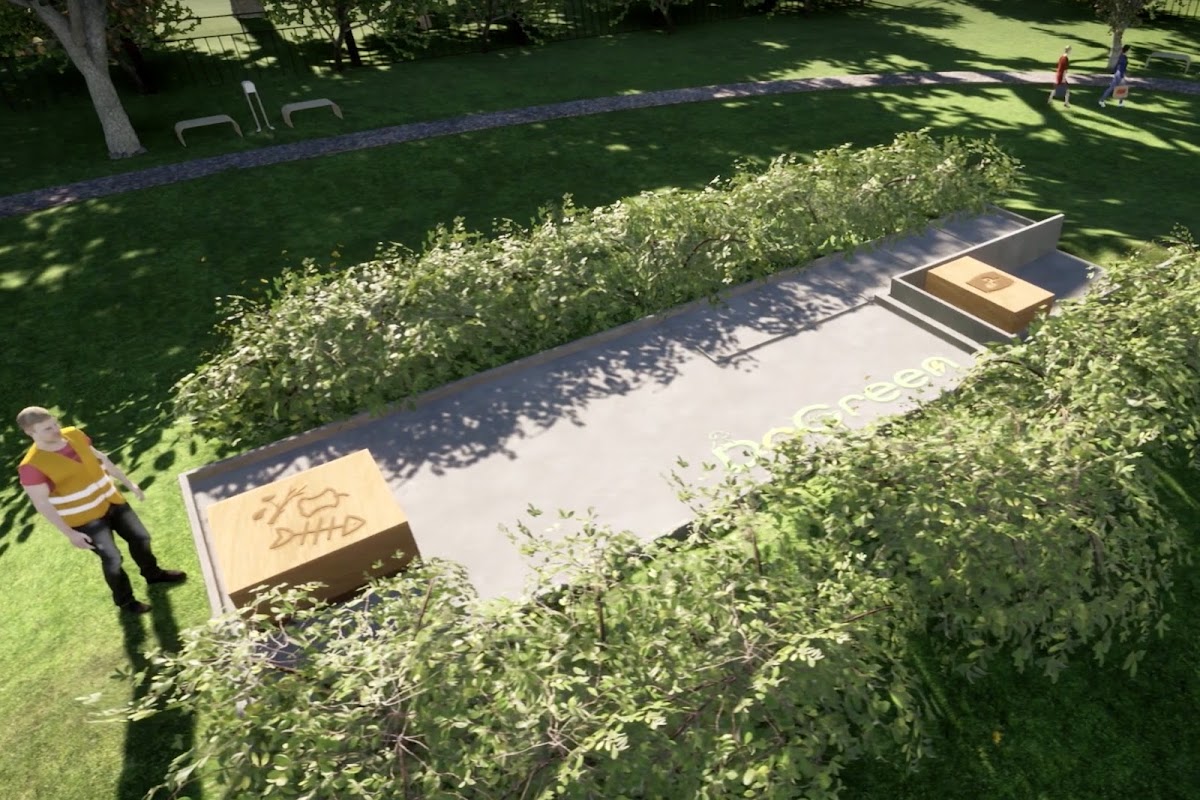 Focusing on concept development "actually gave us more room to imagine a larger-scale project instead of [designing] something that we would have to make a real model for," says Hong.
"We were able to be really speculative," adds Chopra, "but also stay realistic."
Once students are able to return campus, the team plans to refine DoGreen through further research and development in the Nature Lab and pitch urban park managers on their solution to a problem that—all too often—literally hides in plain sight.
—Robert Albanese