RISD Ready and Reactivated
Image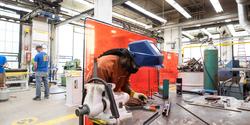 In a year like no other, the effort that has gone into safely reopening RISD—and keeping it open—is unprecedented in our 147-year history. In person and remotely, faculty and staff worked countless hours to safeguard our community against COVID-19 spread, whether by consulting with health experts, reimagining the academic curriculum or modifying campus spaces to support social distancing.
When more than 1,750 students arrived on campus in late August, they found a physically transformed campus well prepared to ensure public health—and a community equally ready to support them in pursuing the joys of creative practice.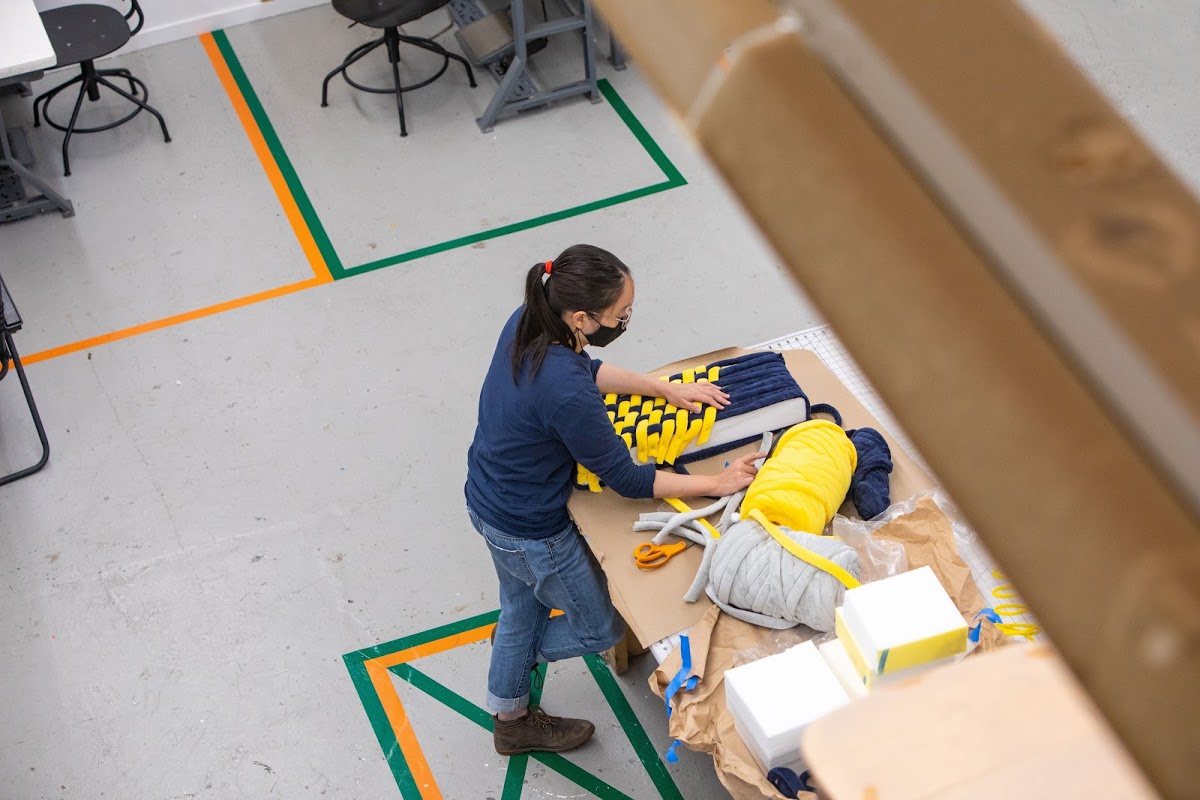 This summer, Campus Services staff put in long hours to prepare studios and classrooms, while also providing students with ample room to work. In addition to installing 700 sanitizing stations on campus and filling 18 53-ft trailers' worth of equipment into storage, teams applied 150,000 linear feet of tape to mark out physical distancing guidelines.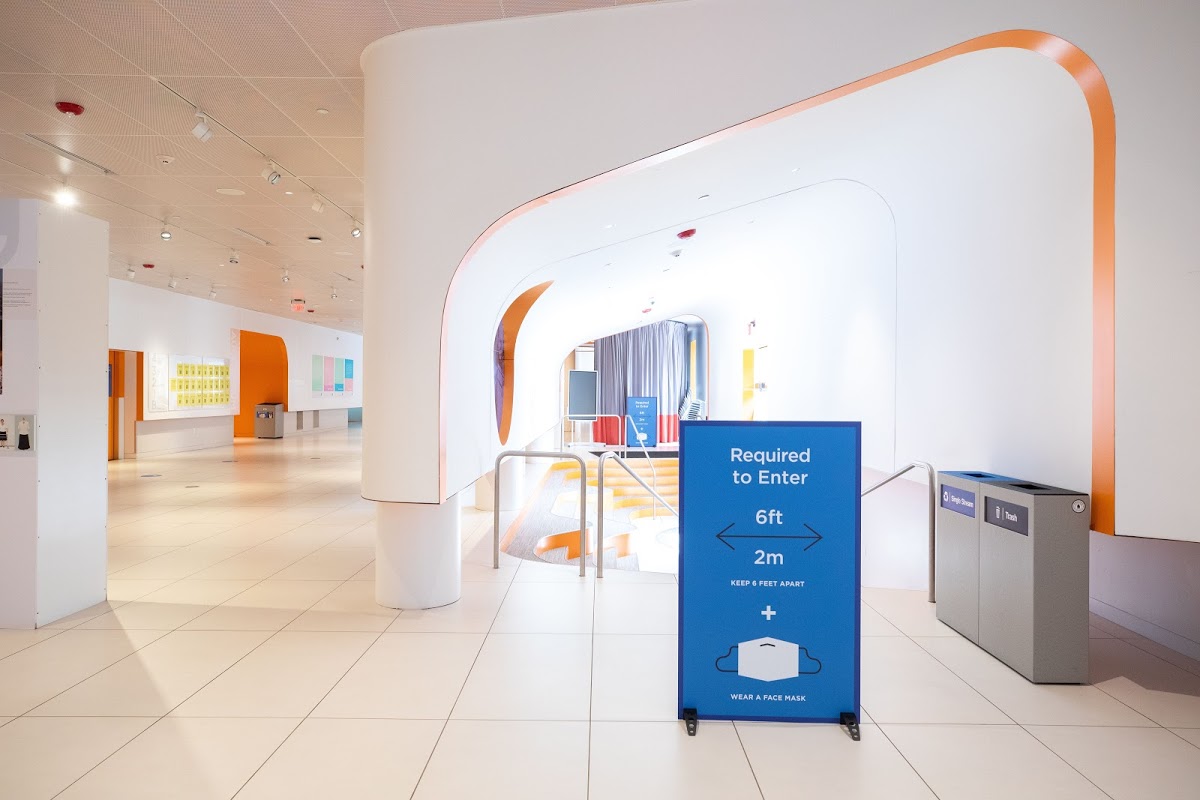 As on the main floor of 20 Washington Place—a hub of activity that houses several student services—public health signage stands out everywhere on campus.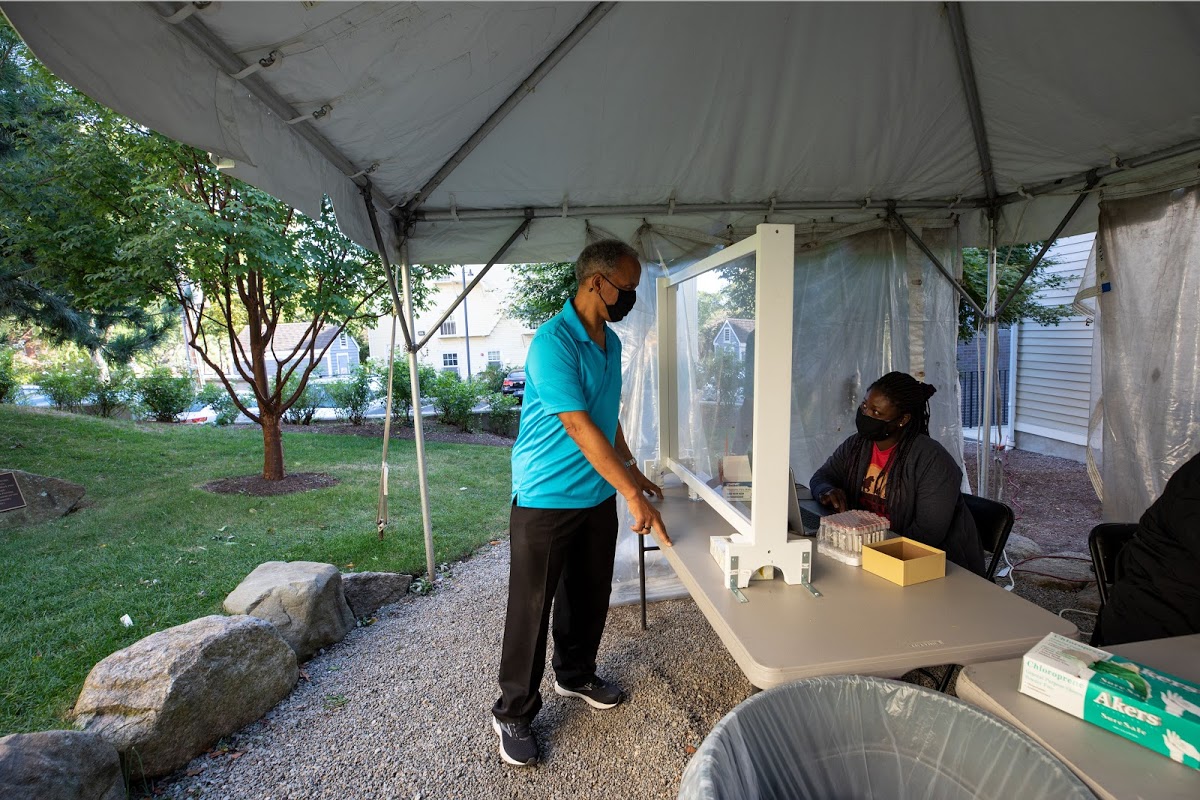 COVID-19 testing for all community members began in August, with testing stations accessible by car and on foot. As of late October, Health Services staff (led by new Executive Director of Integrated Health and Wellness Bob Samuels, above center) administered approximately 10,000 baseline and surveillance tests, with 12 total positive cases reported since August 12.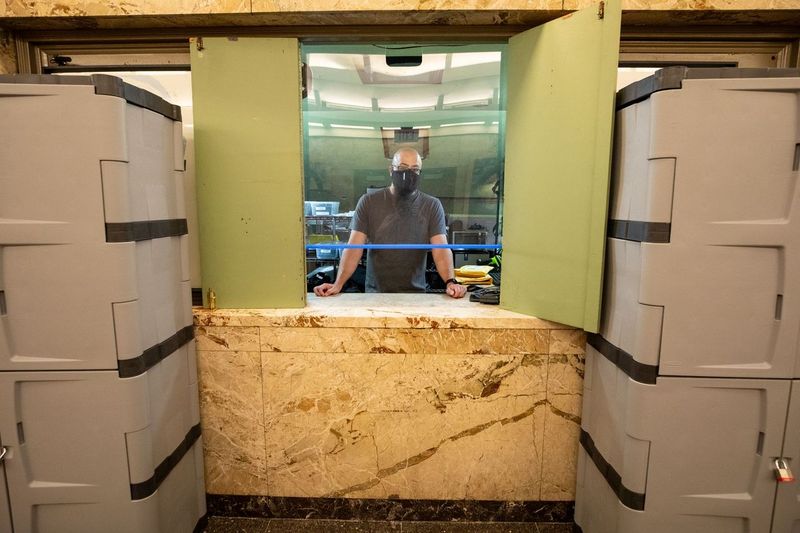 Along with plexiglass windows and other physical safety measures, several public-facing services (like Media Resources, above) now use the scheduling app QLess to keep business running efficiently while eliminating lines and on-site crowding.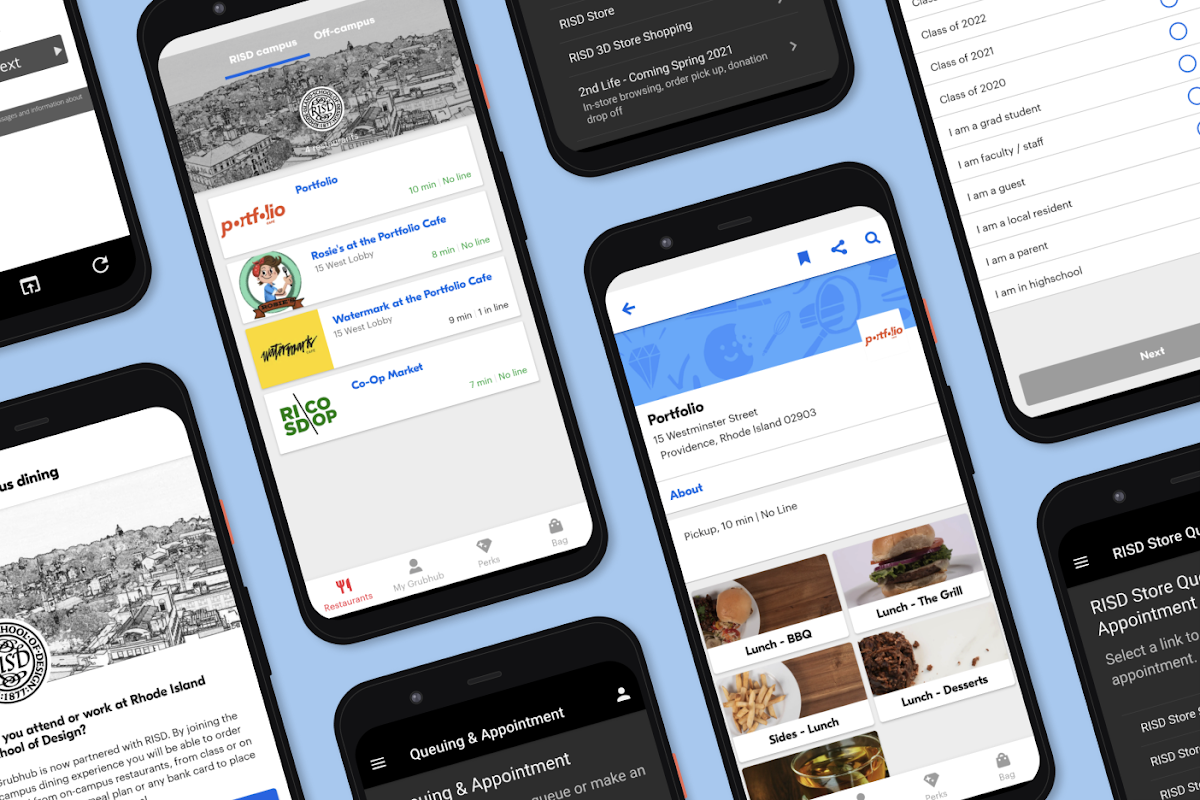 Although students have no doubt missed dining together communally—which recently resumed in a limited capacity at The Met—RISD's partnership with Grubhub now provides campus residents with a familiar, user-friendly interface for ordering food from Portfolio Cafe and other RISD Dining options.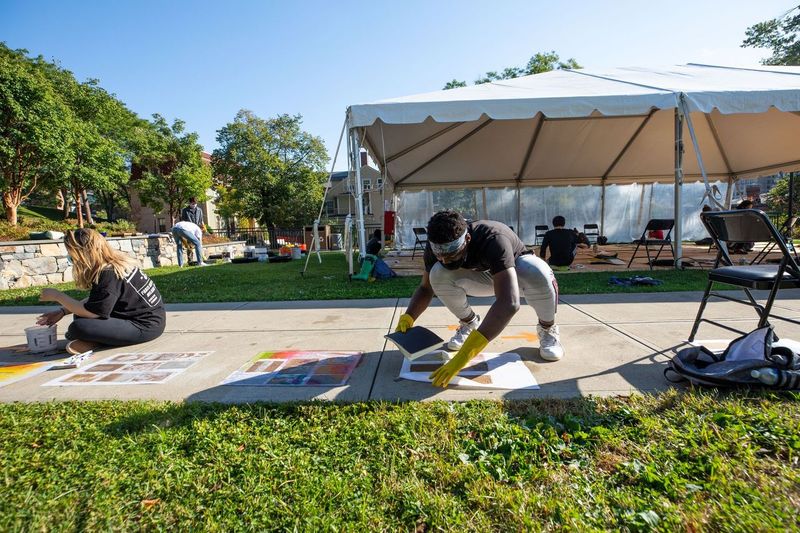 With tents providing cover, some studios and classes moved outdoors, giving welcome visibility to student creativity during the warmer months.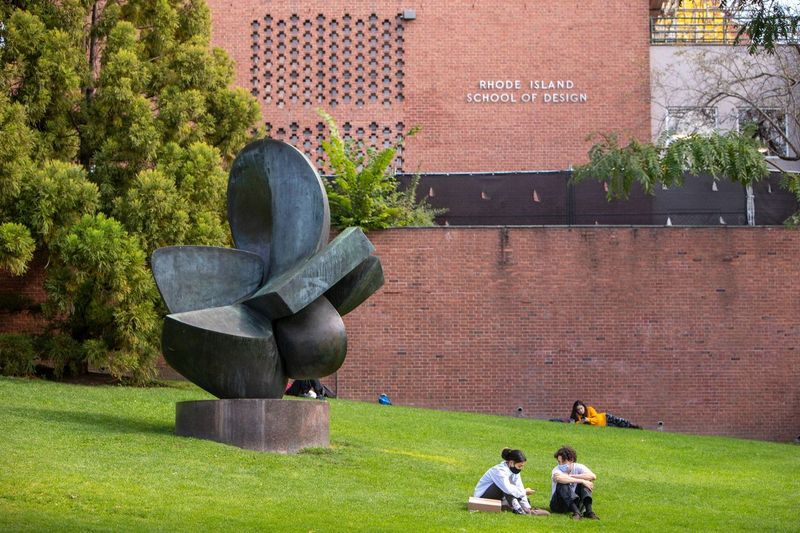 Bolstered by robust event programming across the institution, much campus activity has moved online this year. But you'll still find students gathered on College Hill's RISD Beach—a fixture of student life since 1983.
En plein air painting and drawing has also become a common sight on the RISD Beach, as well as on a stretch of Benefit Street outside Memorial Hall that RISD secured for student use.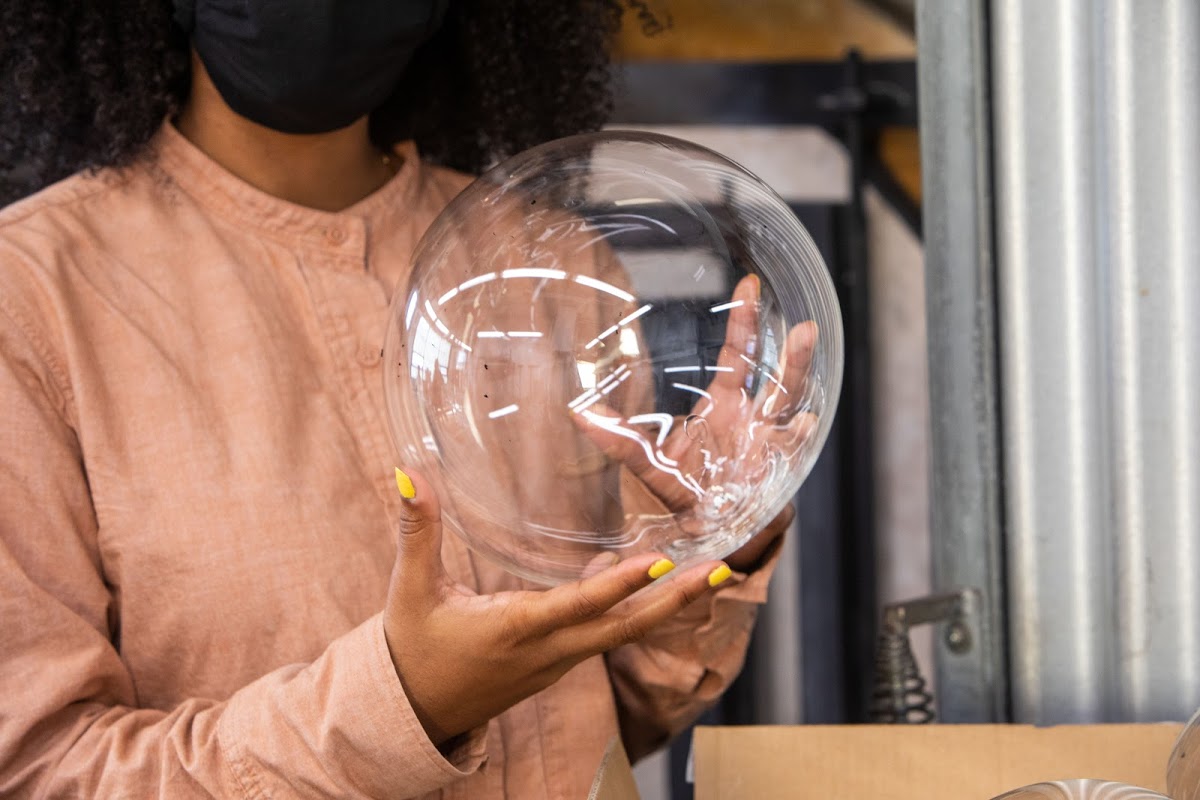 As everywhere, COVID-19 has altered life at RISD considerably. But through community ingenuity and resourcefulness, students are now in the full swing of campus life—making, experimenting and exploring what's possible.
—photos by Jo Sittenfeld MFA 08 PH
November 4, 2020