A New Year Begins
Image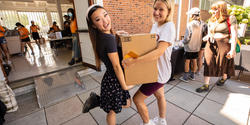 This week, 484 undergraduate and 201 graduate students from around the world flocked to campus to mark the beginning of a new academic year, some from right here in Rhode Island and others traveling from as far as South Korea and Singapore. After move-in, new student orientation offered a wide array of events including a resource fair, a welcome from President Crystal Williams, a convocation event featuring poetry and more.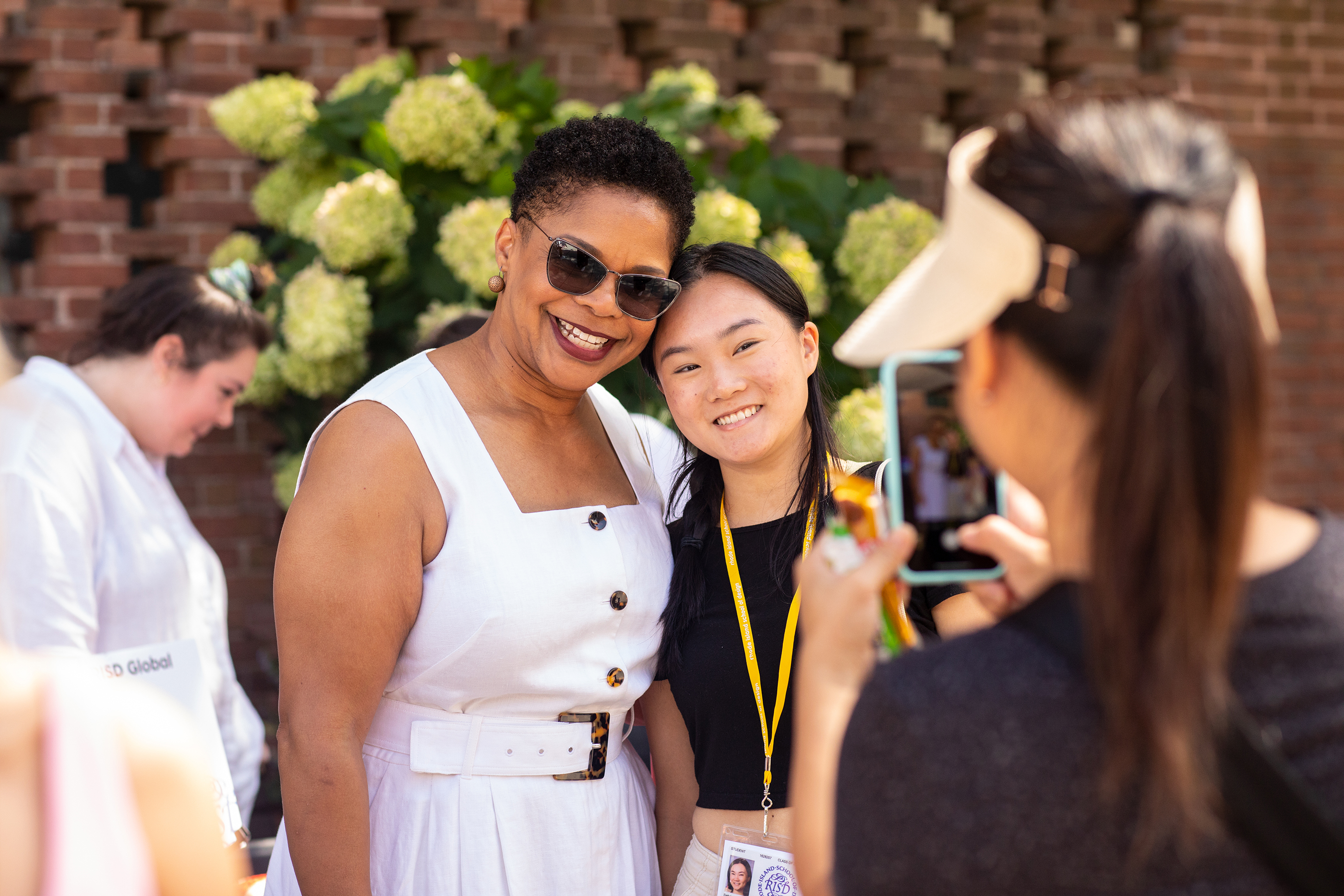 "My advice to you, students, is to take seriously the act of cultivating deep literacies and cumulative knowledge," said President Williams during her welcome address. "And remember: RISD is a place of makers and thinkers."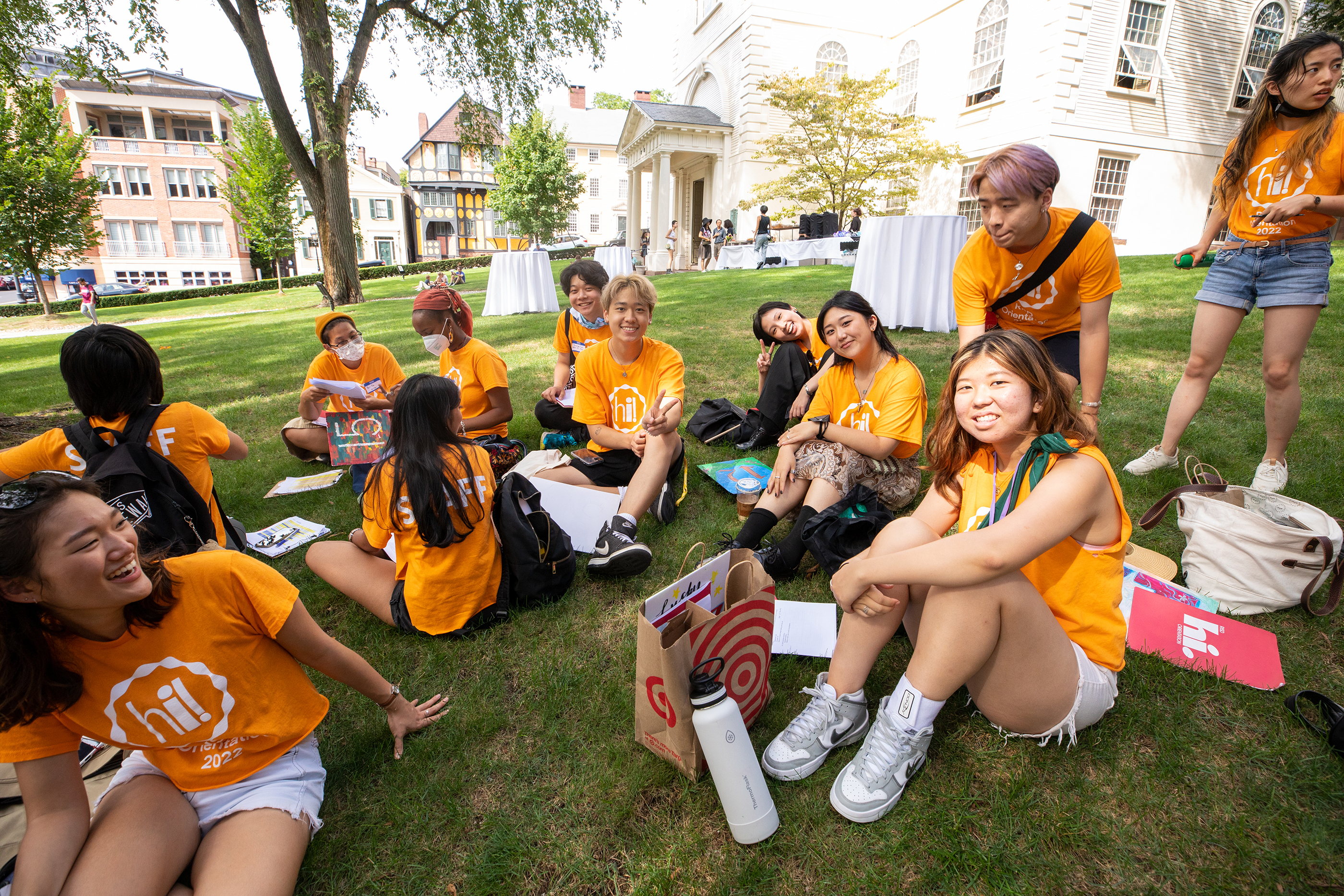 The first students to set foot on campus were those attending the First-Generation to College Pre-Orientation Program. Designed to support incoming undergraduate students whose parents did not attend or complete college, the program welcomes new students two weeks before the start of classes. Participants went on a dorm room shopping trip together, attended info sessions on how to find work on and off campus, spent time in the studio and grabbed bubble tea with peer leaders.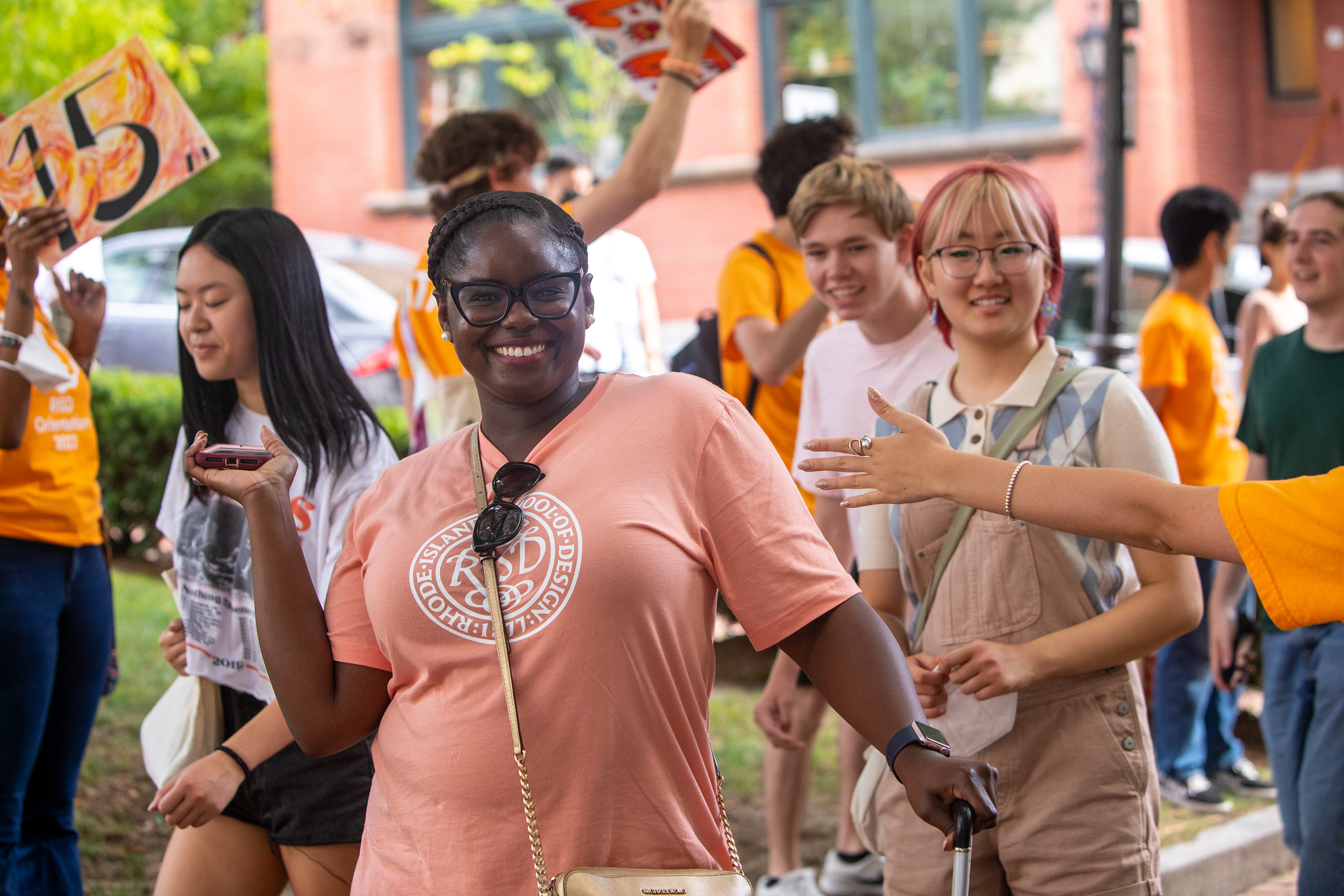 The weekend's events began with international student move-in and orientation, followed by undergraduate move-in day. New students and their families attended a resource fair in the upper quad and President Williams' welcome address at the First Baptist Church in America before saying their goodbyes.
"Our community contends that artists, designers and new knowledge-makers not only inform the world we live in but help—in foundational ways—to define and design the world we live in."
"In hundreds of different ways," says Williams, "our community contends that artists, designers and new knowledge-makers not only inform the world we live in but help—in foundational ways—to define and design the world we live in."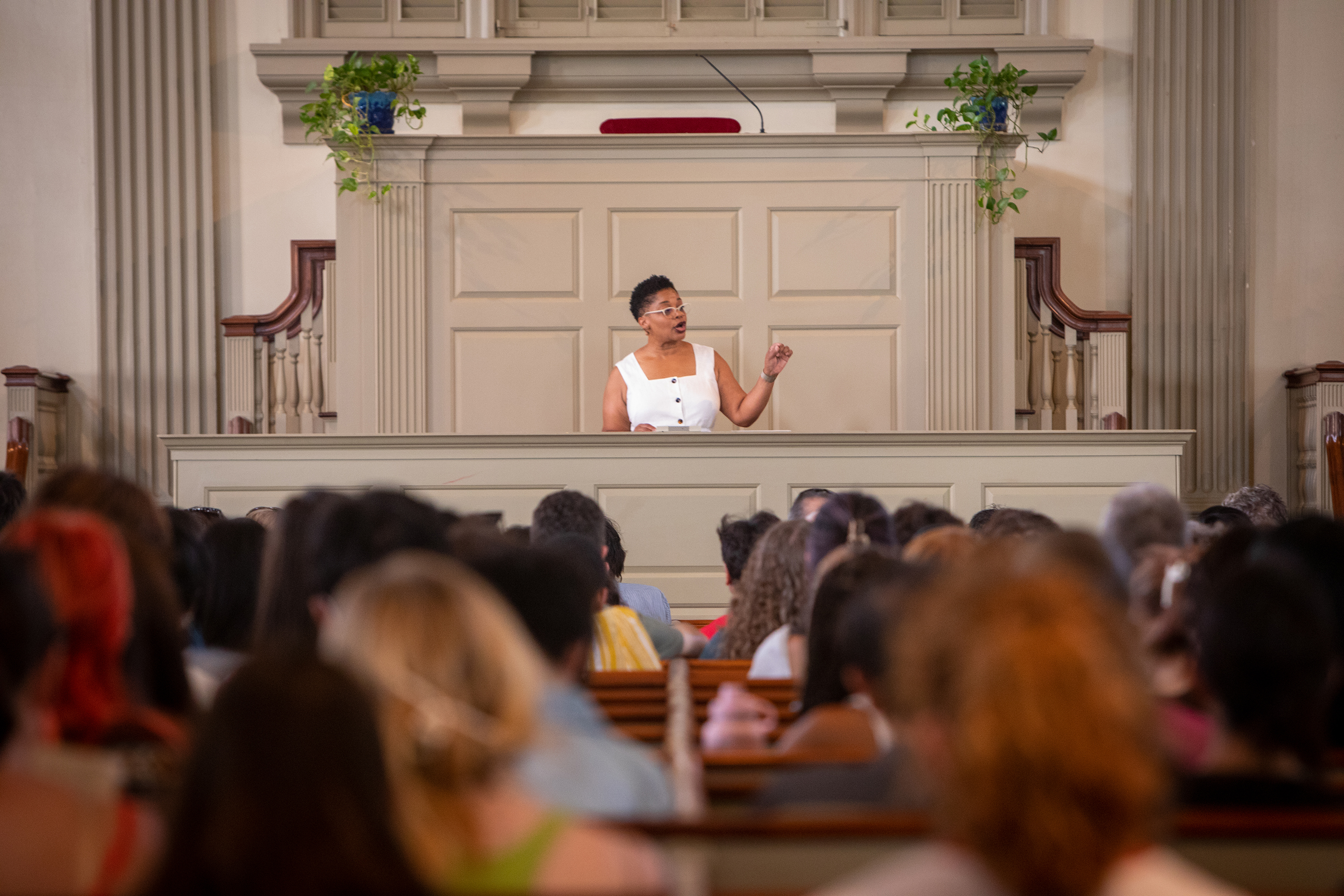 Tuesday's convocation began with a performance by Brown students Ren Liu and Jared Cetz from the RISD/Brown slam poetry group Word, which aims to amplify the voices of students of color on both campuses. Dina Khorchid MFA 23 TX, Justin Li BRDD 25 PT, Mango Street club founder Leslie Ponce-Díaz BArch 23 and grad student and presidential fellow Zoë Pulley MFA 23 GD all addressed the class of 2026. "Be gentle to yourself and others, especially when things get stressful," Khorchid advised. "The RISD community is here to support you."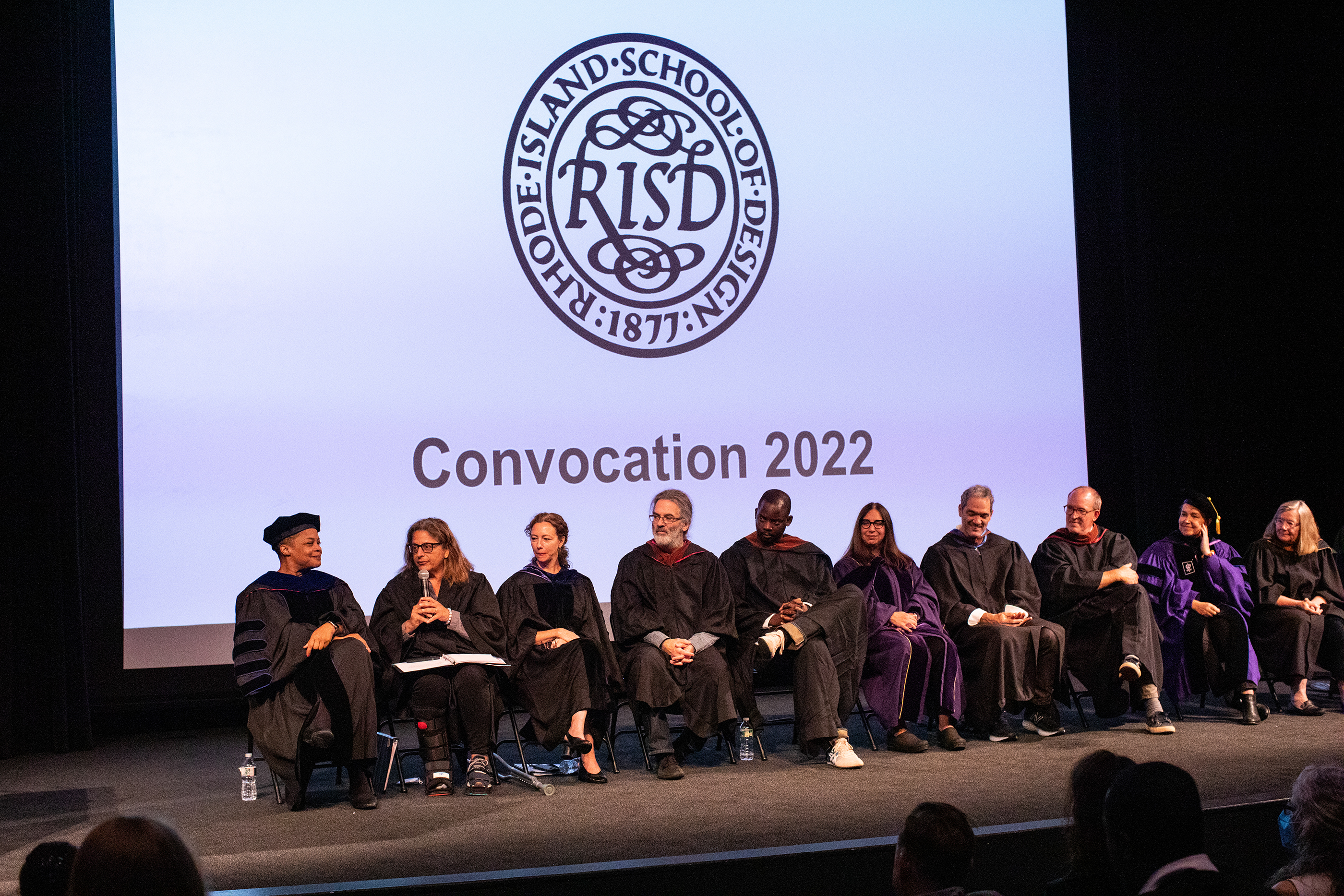 President Williams and Provost Anais Missakian spoke about diversity and opportunity as they addressed the incoming class. "I believe that curiosity, genuine curiosity, requires humility and leads to self-awareness," noted Williams, "which is… imperative if we intend to not only co-exist but co-create a diverse community in which people from all backgrounds, cultures, traditions and ideas can thrive."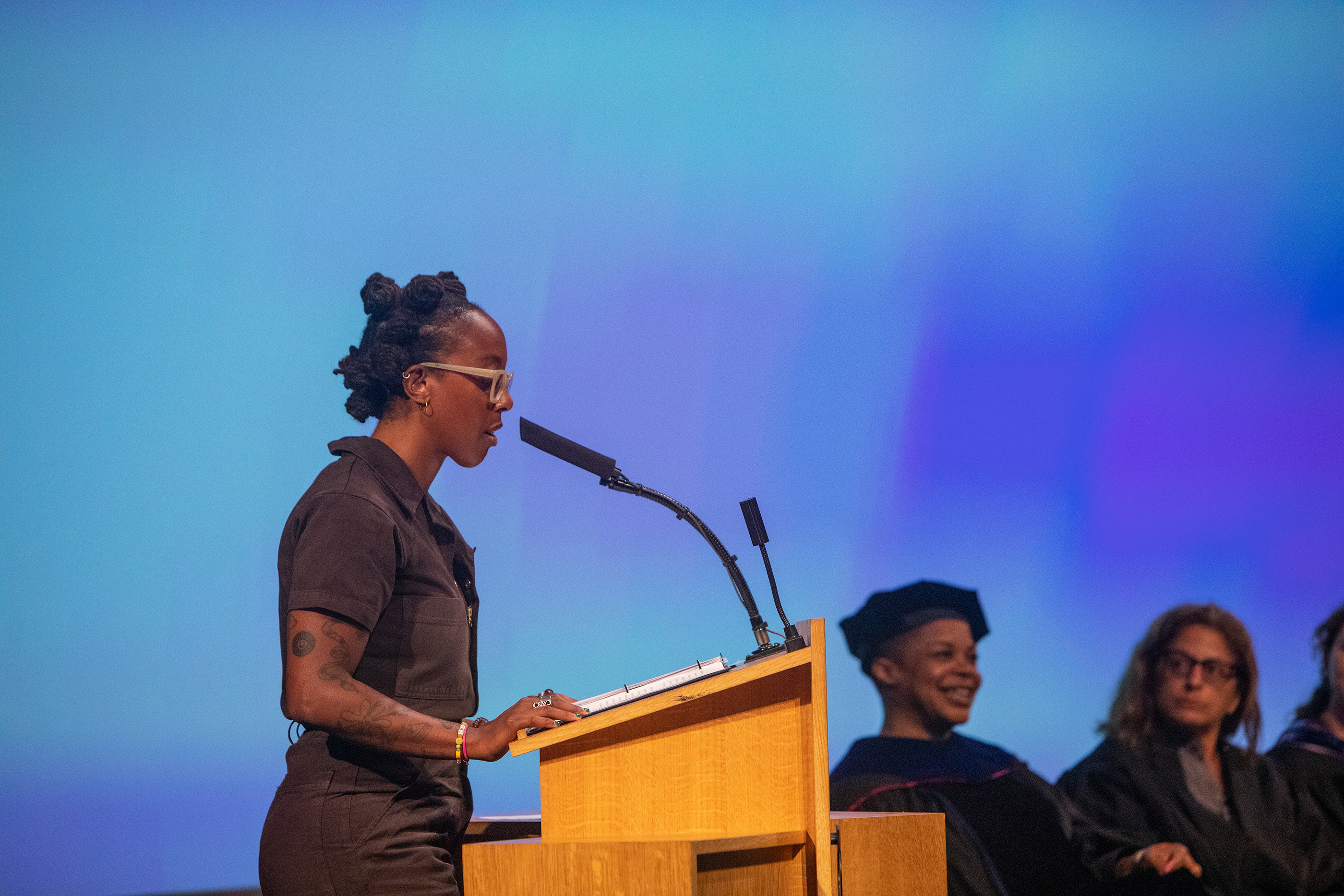 "Meet all the people, do all the things and make all the stuff. You'll be very happy that you did."
One message seemed to echo throughout orientation: the importance of taking advantage of the many resources RISD has to offer. "Meet all the people, do all the things and make all the stuff," Pulley advised. "You'll be very happy that you did."
—Isabel Roberts / photos by Jo Sittenfeld MFA 08 PH
September 9, 2022