Rocking the Runway at NYFW
Image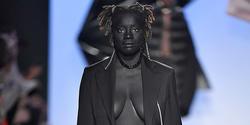 RISD's newest Apparel Design alumni blew the crowd away at a standing-room-only runway show as part of NYFW (New York Fashion Week). On Wednesday, September 13, the emerging designers presented selections from Collection 2017 at Skylight Clarkson Square in Manhattan, marking the second year recent Apparel Design grads have participated in NYFW.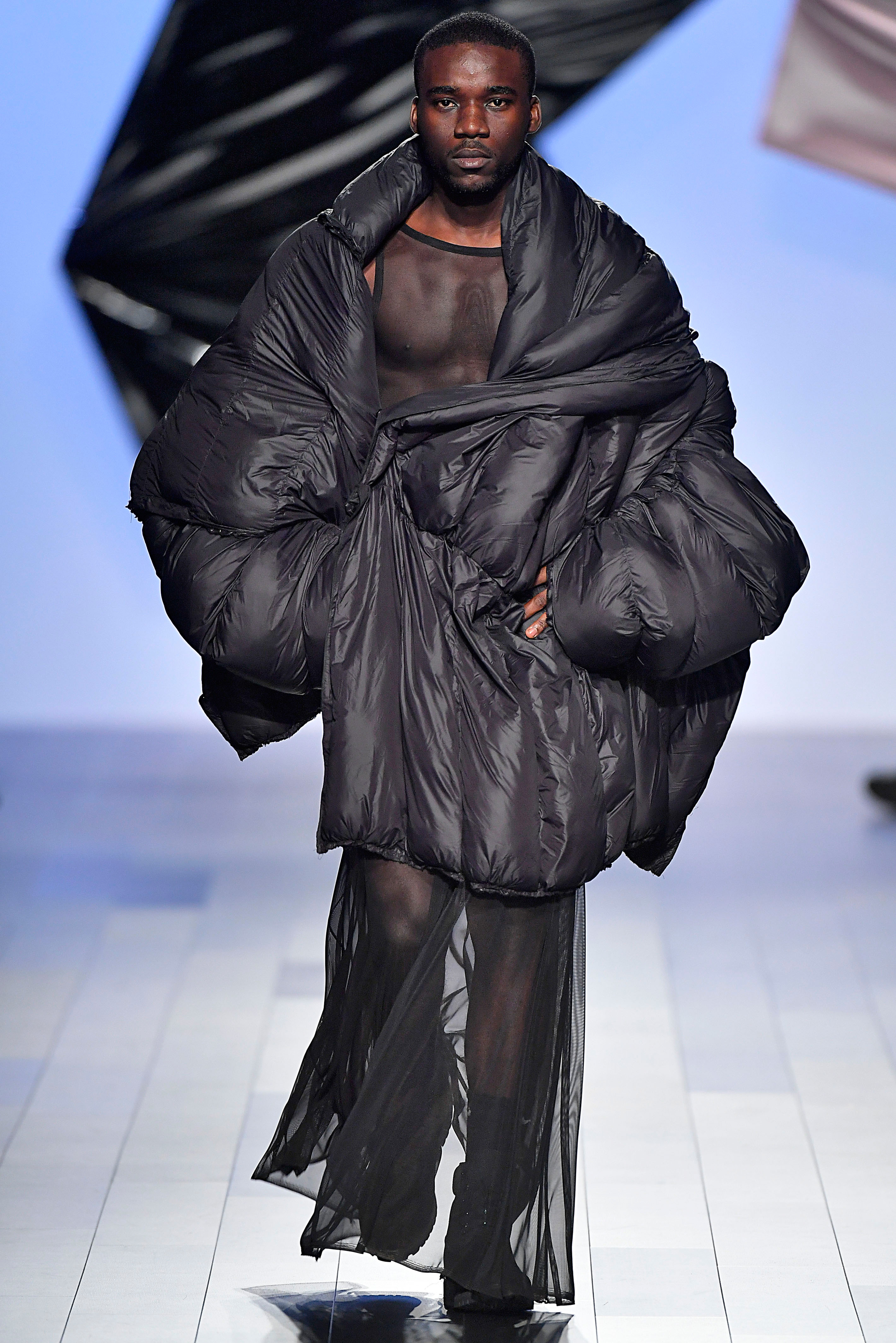 The show featured 13 totally unique collections of 10 portfolio pieces each made by seniors last spring as their final thesis work in the department. Stunning work by Jamall Osterholm 17 AP "explores the black experience through the lens of alien abduction as a metaphor for slavery," he explains. "This collection plays off of contemporary black dress in an attempt to challenge stereotypes of modern black men as hyper-sexual, hyper-masculine and hyper-aggressive." Beyond the runway, a number of celebrities and fashion influencers are already wearing his designs.
The Pink Champagne collection presented by Taylor Goldenberg 17 AP juxtaposes "classically extravagant and exaggerated forms and techniques with modern silhouettes" to suggest a blend of "prettiness and perversity," she says.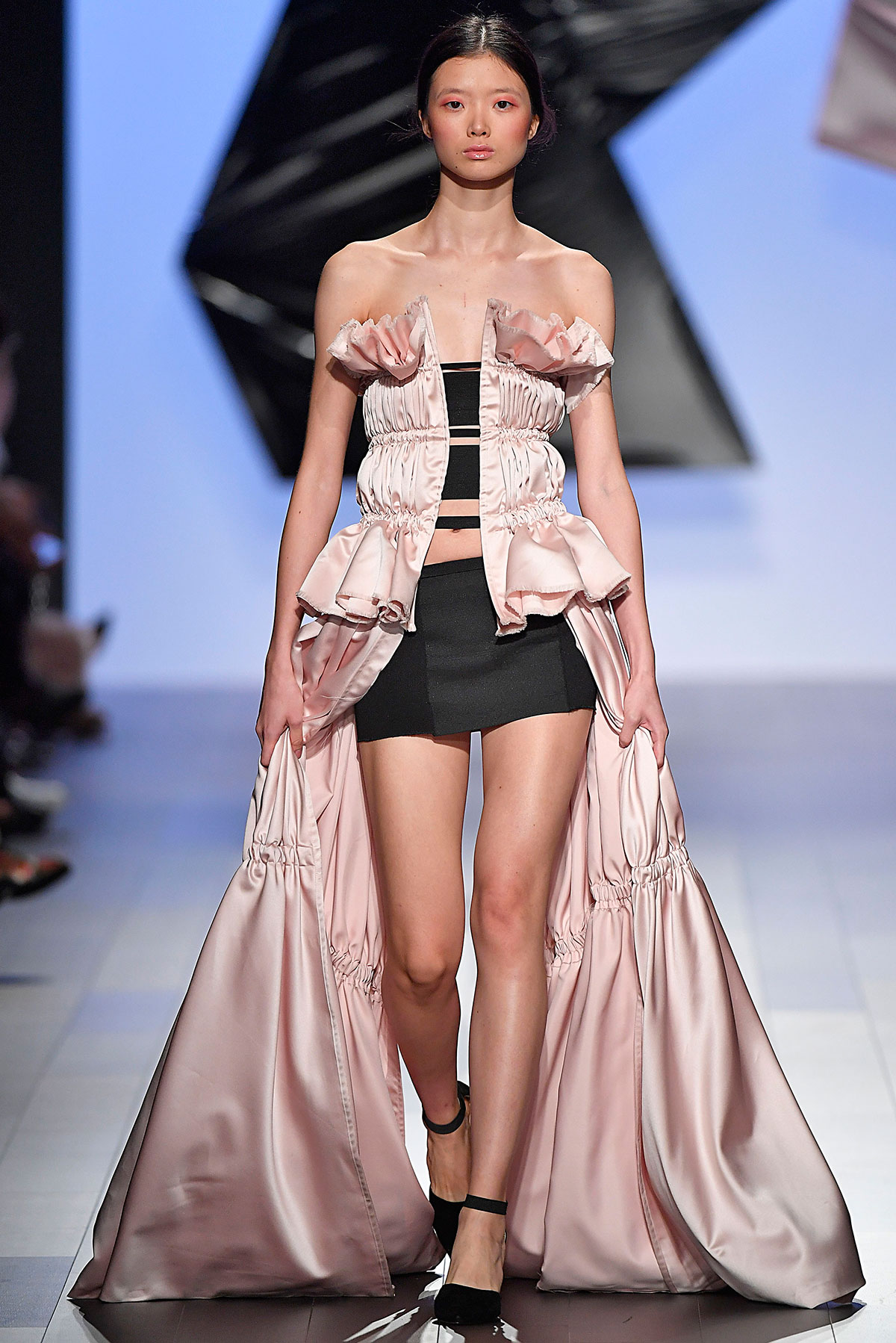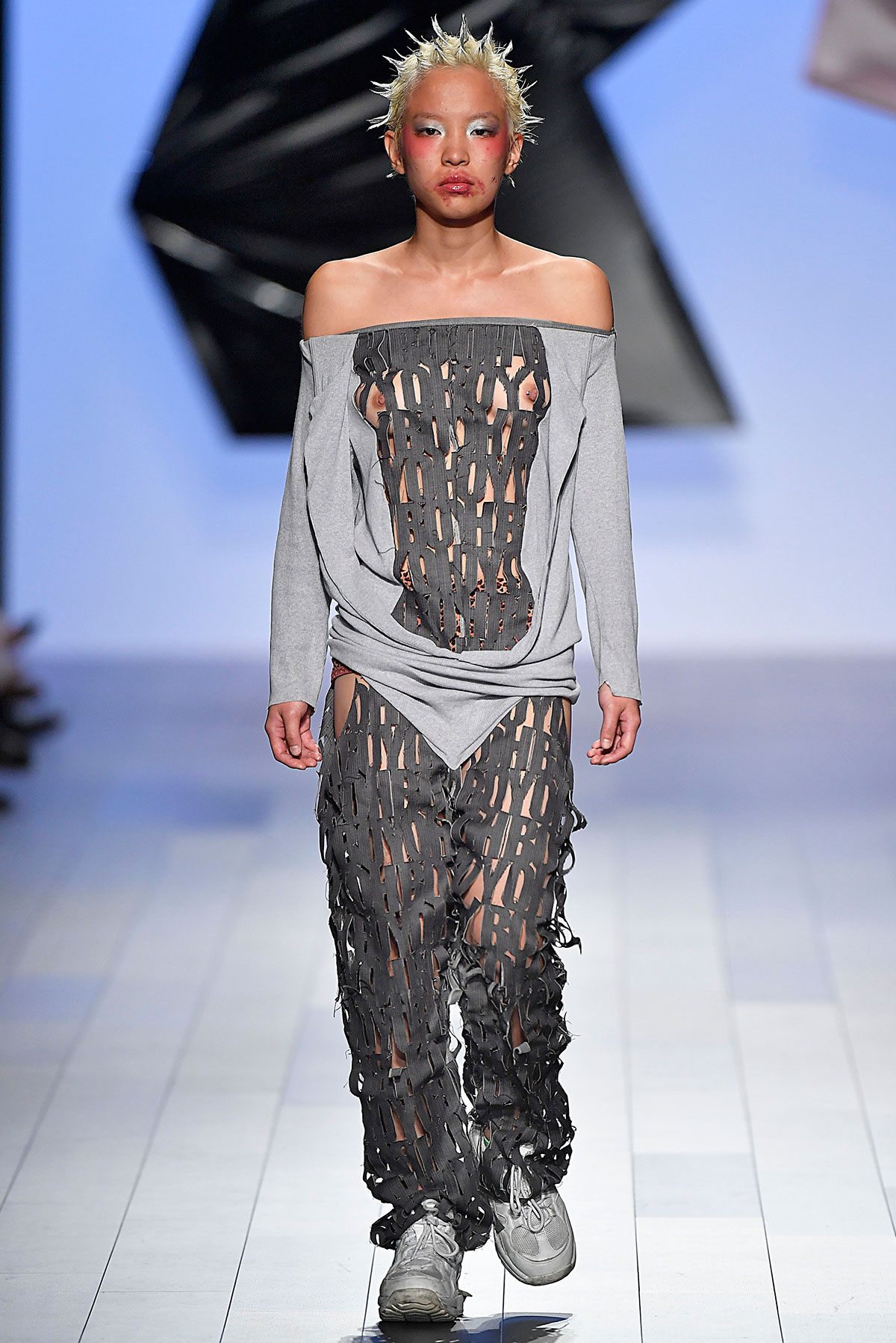 While the eye-opening #1DAD collection by Noah Pica 17 AP investigates the intersection between queer identity and fatherhood, the work created by Atalanta Shi 17 AP focuses on queer identity from a different perspective. "By deliberately narrowing my focus to my non-binary Asian-American experience," the designer explains, "I hope to make these looks relatable to others who live through their own queer lenses. My designs approach skin as ornamentation, removing the sensual/sexual via laser-cut and distressed fabric."
Adding to the striking models all the designers chose for presenting their work, those modeling Teagan Lindsay's collection showed a clear inner strength. Inspired by artist Frida Kahlo, she created Project Frida—which presents fine menswear tailoring through a feminist lens—as a sort of "protest" that allows each individual wearer to fully assert self-confidence.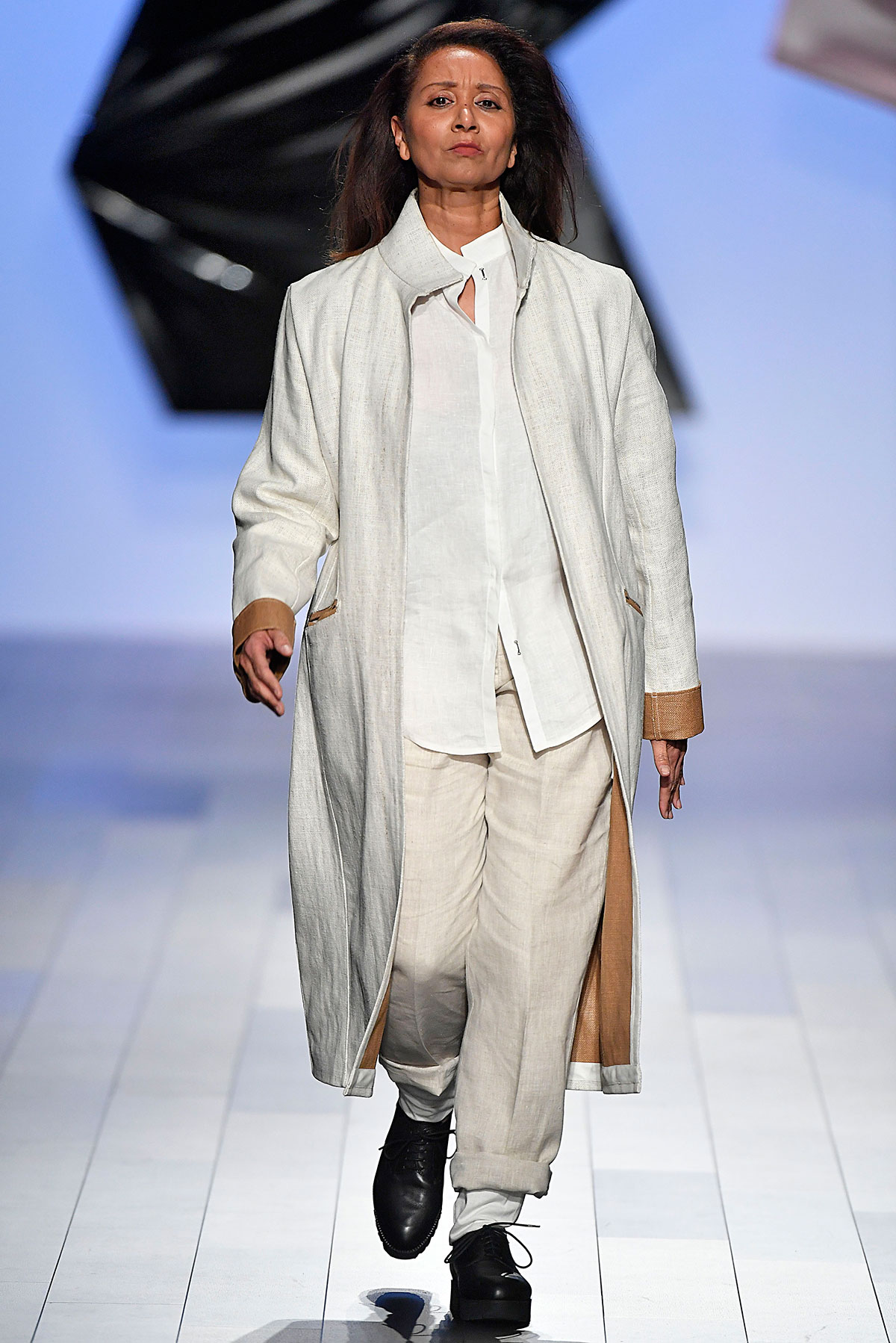 In addition, work by Coleen Chan 17 AP, Lucy Crelli 17 AP, Redat Davison 17 AP, Abigail Griswold 17 AP, Kylie Mara 17 AP, Lauren Perea 17 AP, Maya Samach 17 AP and Rachel Yoo 17 AP made a huge splash at the extraordinary show.
"This year's graduating cohort proved that there is a powerful movement of designers emerging from American schools," notes Neil Gilks, who headed the department as this work was created. "The RISD standard is not only one of creative relevance and desirability, it can also question many of the social and political injustices that are globally apparent, offering distinctive artistic voices with the ability to incite discussion and activate change."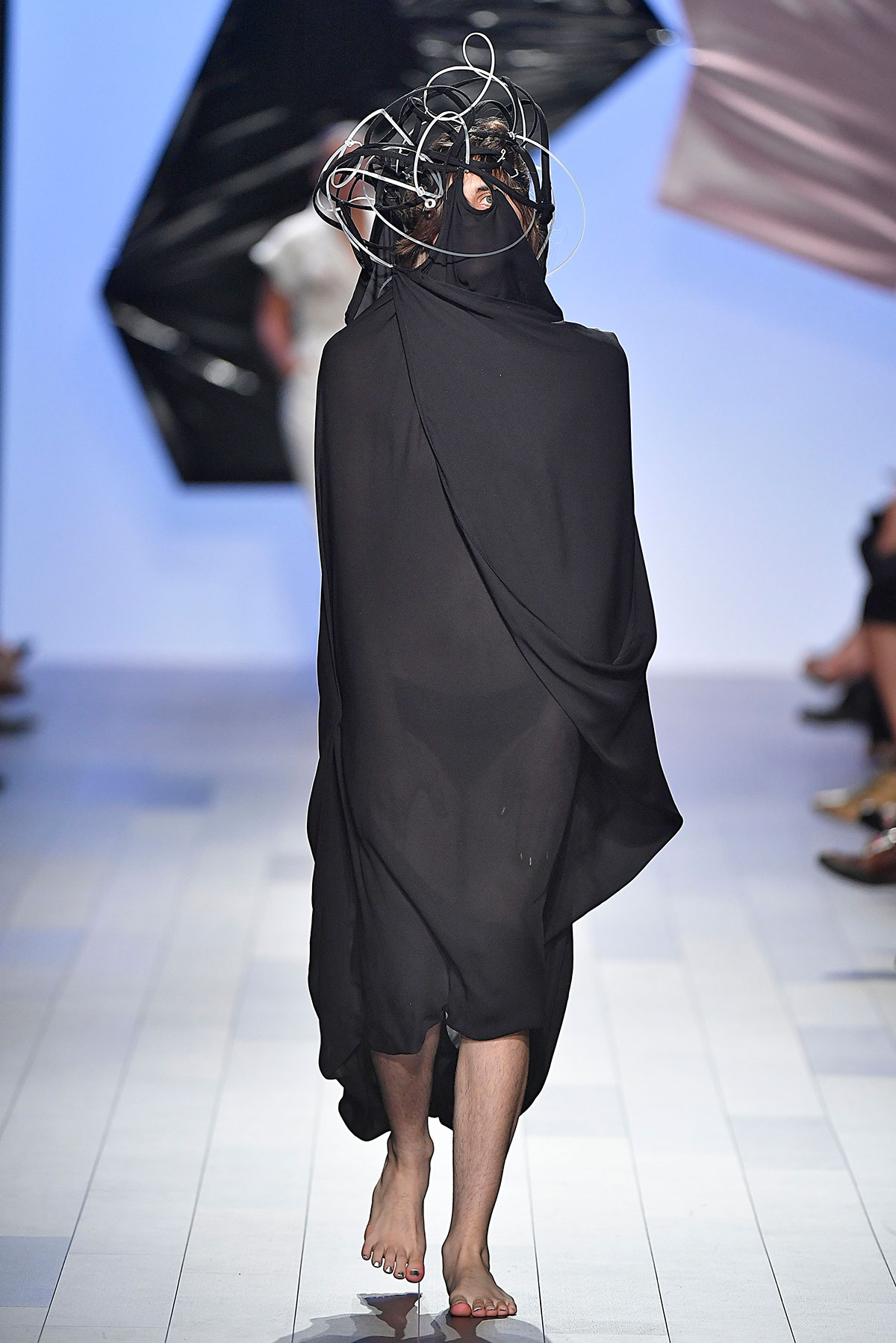 Sponsored by Tommy Hilfiger (whose daughter Elizabeth graduated from the department in 2015), the Collection 17 runway show and reception were hosted by a group of phenomenal fellow designers who have graduated from RISD, including Robert Geller 01 AP, Sally LaPointe 06 AP, Rachel Mansur 06 AP, Nicole Miller 73 AP and Mike Eckhaus 10 SC and Zoe Latta 10 TX of Eckhaus Latta. The work in the show was selected by a panel of professionals that served as guest critics, including British artist, designer and writer Lisa Z. Morgan, who now heads the Apparel Design department.
"We were excited to celebrate our students' exceptional work and to share it with industry leaders," notes President Rosanne Somerson 76 ID, who attended the show and congratulated the designers in person at the reception that followed. "Our new graduates seized this tremendous opportunity to demonstrate their unique and fresh points of view to the professional world and they did so with a style and confidence that really stood out at NYFW."
—Liisa Silander