Textiles Revolution Looms Large
Image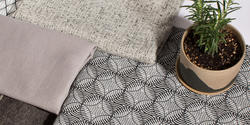 Digital technology has changed just about everything in the worlds of design and commerce, from printing to photography to textiles production. But until now woven—as opposed to surface-printed— fabrics could only be milled at large, inaccessible factories (generally outside the US), giving independent designers little control over the fabrics they want for small, one-off projects.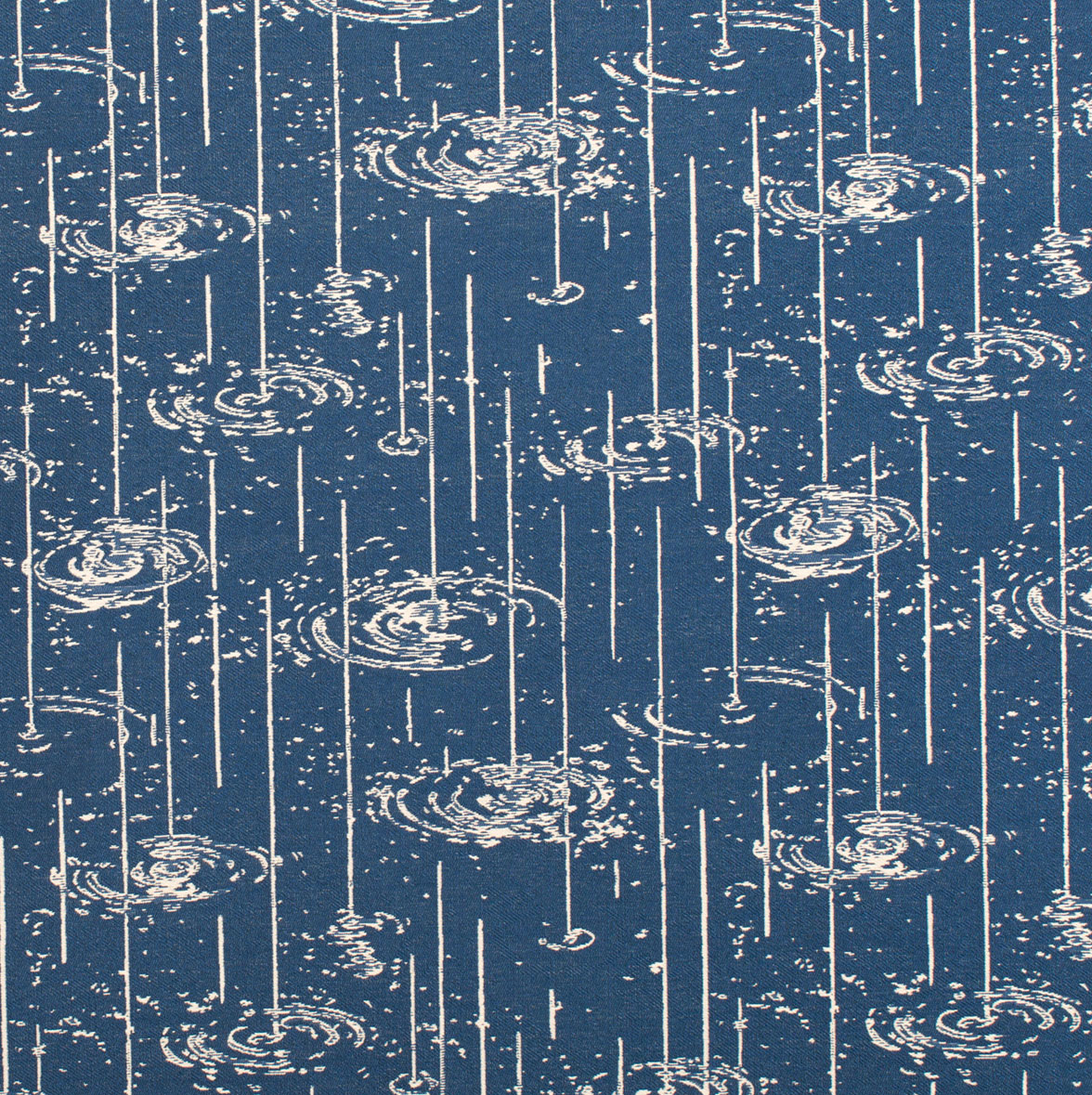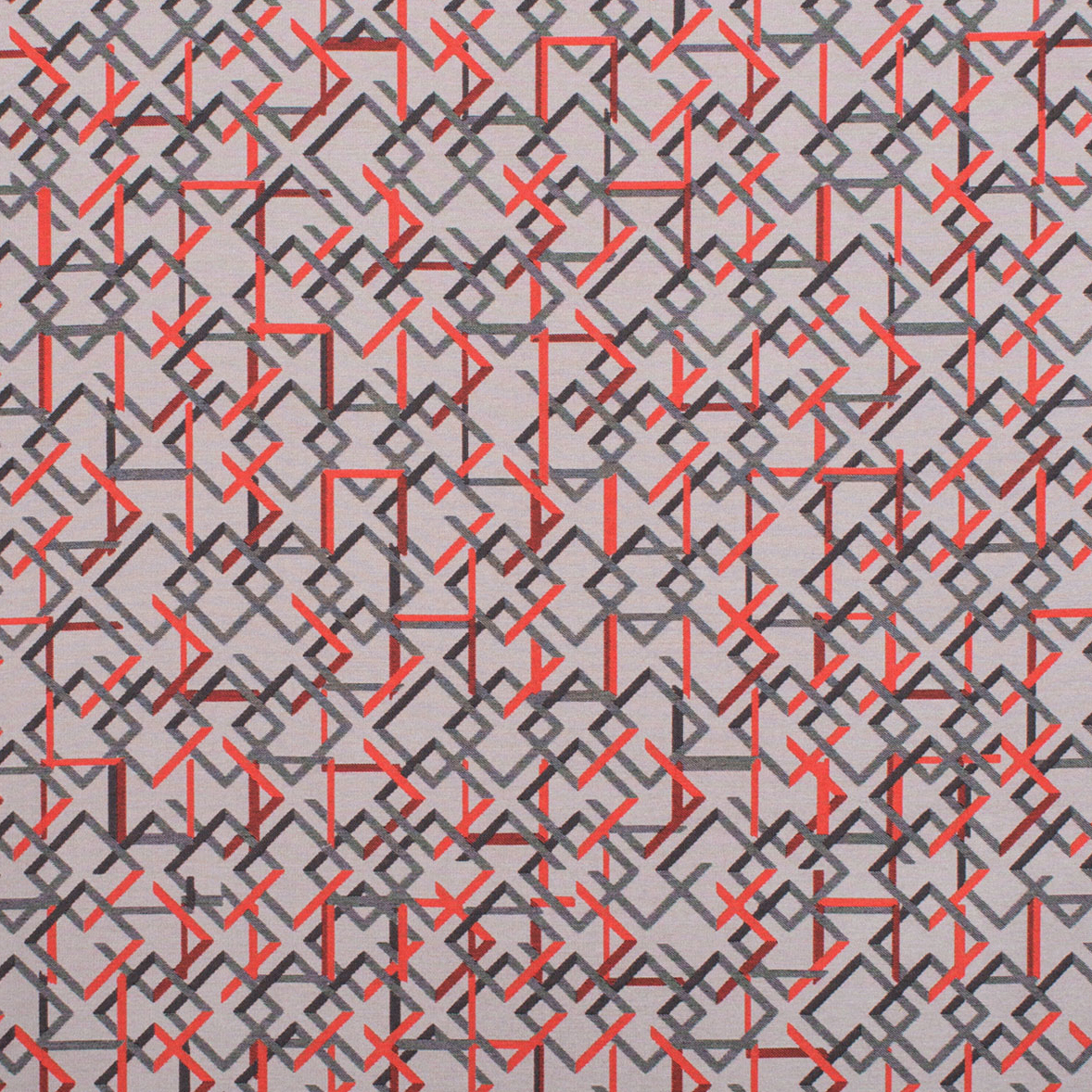 Enter Weft, the brainchild of RISD Associate Professor of Textiles Brooks Hagan MFA 02 TX and Cornell Professor of Computer Science Steve Marschner. The two first earned major research support from the National Science Foundation (NSF) in 2015, followed by a $225,000 Small Business Innovation Research (SBIR) grant to bring their product to market this year. Weft's online digital loom "invites users to choose the quality, color and weaves of the fabric they're designing and set the size of the repeat, which allows for quick iterations," Hagan explains. This dramatically cuts down on the need for sampling, which is a costly and wasteful proposition for independent designers.
Users can upload their own designs or photographs or customize a variety of designs available on the site. The point is that anyone can now create or specify a design, see exactly what the weave and fabric will look like ("down to the thread") and then order as little as one yard of fabric to be delivered directly to their doorstep.
"It's a real collaboration—the synthesis of expertise in a wide range of areas," says the team's principal investigator Bill Foulkes, a faculty member in RISD's Industrial Design department. Proprietary technology developed in Cornell's Computer Science department translates images into high-quality woven fabrics via web-based simulation software. As of mid August, a network of US-based manufacturing partners is ready to process and ship orders.
"In choosing artists to collaborate with, we opted for people working in a variety of fields to demonstrate that creative people from many backgrounds can effectively use the software."
A number of RISD alumni have contributed their expertise to the project, including Jason Huff MFA 11 DM, Andrew LeClair MFA 12 GD, Katey Crews MFA 12 TX, Jerel Johnson MFA 14 GD, Nick Penney MFA 14 DM and Catherine (Cieslewicz) Duffy MFA 13 GD, who designed the Weft logo. Among the "first-gen" products are fabrics designed by RISD faculty members invited to participate, including Associate Professor of Graphic Design John Caserta, adjunct family member in Glass Stefanie Pender MFA 09 GL and Associate Professor of Painting Kevin Zucker 00 PT.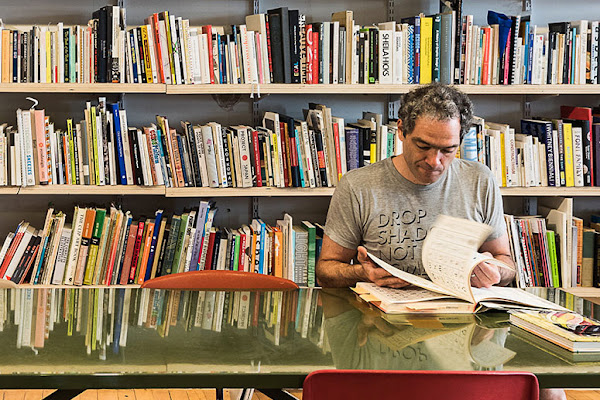 "In choosing artists to collaborate with, we opted for people working in a variety of fields to demonstrate that creative people from many backgrounds can effectively use the software," Hagan explains. For instance, the team invited Caserta to participate because his graphic designs are driven by the playful exploration of computer code. Since HTML, CSS and Javascript "are easy to manipulate," Caserta says, "they lead to unexpected outcomes. And the key is to be open to what they produce."
This openness to experimentation has gotten Caserta excited about the Weft project. "When I was working with Brooks on my designs, I found myself rebooting a few times in terms of graphic identity and shapes," he says. In the end, his design of a simple overlapping square allows users to play around to create their own variation on a design they want to sample.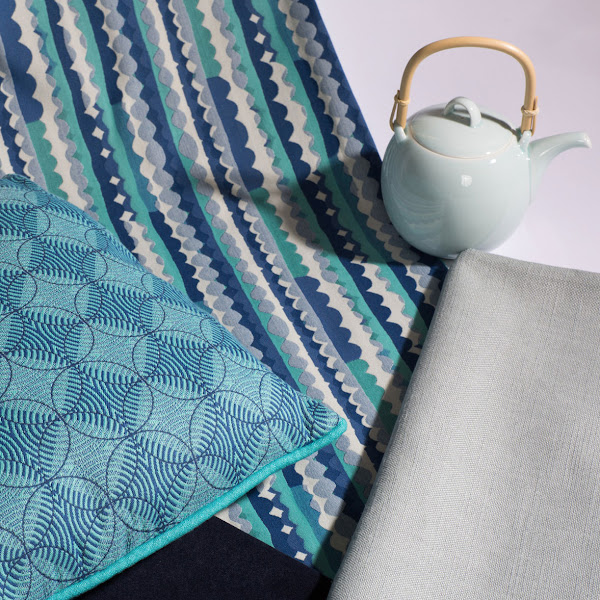 In designing his contribution to Weft, Zucker set out to create a true repetitive pattern by rendering 3D models of raindrops splashing into puddles. "I wanted the repetition to be meaningful and the subject to be something that got both sadder and funnier by virtue of the fact that it could, in theory, be extended infinitely in every direction," he says.
After years of development and many months of testing, Weft went live on Friday, September 22, with full customization features available by November. Hagan says that the inexpensive, completely custom fabrics now available are "the start of a new, computational interpretation of material." As part of the second phase of the massive undertaking, users will be able to custom-upholster 3D objects like pillows and chairs using online renderings that show exactly how each object will look clad in its designed-to-order fabric.
—Simone Solondz