Jennifer Liese
Director, Center for Arts & Language
Image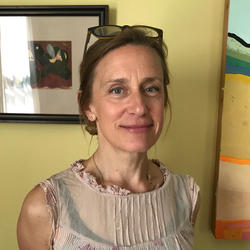 BS, Boston University
MA, School of the Art Institute of Chicago
Jennifer Liese oversees the Center for Arts & Language (A&L), a college-wide resource offering academic support and advocacy in three areas—written, spoken and visual communication; multilingual learning; and student publications—through peer tutoring, staff advising, workshops, lectures and other resources.
In addition to leading A&L, Liese teaches courses on graduate thesis writing, professional practices and publishing. From 2012–14, she co-led RISD's Academic Commons Program, which supported faculty and postgraduate research in integrative teaching and learning. She has presented at AICAD, CAA and Society for Artistic Research conferences.
Liese's anthology of contemporary artists' writings, Social Medium: Artists Writing, 2000–2015, was published by Paper Monument in 2016 and her writing has appeared in Artforum, Bookforum, Cabinet, BOMB, Provincetown Arts and Paper Monument, along with various exhibition catalogues. Before coming to RISD, Liese was managing editor at Artforum and an independent editor for museums and publishers including the Museum of Modern Art, MIT Press, and Phaidon. She holds an MA in Modern Art History, Theory and Criticism from the School of the Art Institute of Chicago.