Mark Johnston
Technical Assistant III
Image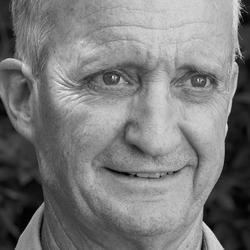 BFA, Rhode Island School of Design
MFA, Rhode Island School of Design
Mark Johnston is a designer/maker, photographer and educator who has worked in the Industrial Design department since 1991, managing and maintaining the woodshop and providing critical guidance to students and faculty. From project inception to ideation to fabrication, he helps students reach their full potential and produce projects that represent their individuality and meet the goals of the assignment. He has taught such courses at RISD as beginning and advanced woodworking and photography.
The introspective approach Johnston takes to the various aspects of his career are similar in nature. He uses material exploration – combining wood, bronze, glass and other materials – and process manipulation to create functional and nonfunctional pieces. In his photography, he uses techniques and lighting to capture the essence of the object. Recent projects include design and development for TTBikeFit, product displays for Road Runner, Inc. and work for exhibitions, including RISD Faculty Biennials.
As an established product photographer, Johnston has had photographs published in American Craft, Art and Design, Glass Magazine and The Penland Book of Woodworking.
Fall 2022
ID-2453-01 Wood II

ID-2511-01 Wkshp: Product Photography

ID-2511-02 Wkshp: Product Photography

ID-2511-03 Wkshp: Product Photography

ID-8965-03 Collaborative Study
Spring 2023
ID-8900-06 ISP Major

NMSE-8900-16 ISP Non-major Elective