JOFF .
Associate Professor
Image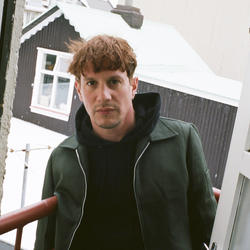 JOFF adopted his simple one-word moniker when he graduated from the Gerrit Rietveld Acadamie in 2001 to mark the breaking of ties with his upbringing as a Jehovah's Witness and the birth of his own community. He has since approached fashion through multidisciplinary collaborations as a solo artist or part of a duo or collective.
A self-proclaimed polyglot of fashion, JOFF sees collaboration as central to his professional practice. He has worked as a designer with CX, A Red Skirt, B.O.B. and OFOFFJOFF One-to-One; as a fashion director for Blend Magazine; as the creative director and editor of Capricious Magazine and Le Derrière Cri; and as curator and artistic director for Arnhem Mode Biennale and Pradasphere. He has executed, engaged and collaborated across disciplines from fashion to fine art, photography to architecture, communicating the image of fashion through polarizing design, performance, fiction and non-fiction writing, publishing and exhibitions.
JOFF has worked with such brands and institutions as Prada, Maison Martin Margiela, Museum of Contemporary Art Amsterdam (SMA), Swarovski, Robertet Groupe, Nicholas Kirkwood, AF Vandevorst, Council of Fashion Designers of America (CFDA), Museum of Modern Art/PS1 (MoMA), The Andy Warhol Foundation for the Visual Arts, Raf Simons, Architectonics, Six Scents, Colette Paris, Jil Sander, Karlheinz Weinberger Estate and Chanel, to name a few.
From 2015–21, JOFF fully committed to the world of academia and became associate director of the Parsons MFA Fashion Design & Society program in NYC. Alongside program director Shelley Fox, he co-directed the multidisciplinary two-year MFA degree in Fashion Design, guiding graduate students not only to become world-class designers but to use their privilege and skillsets to uplift and centralize the voices of those in need within society. This has resulted in various curricular volunteering projects with nonprofit organizations and institutions like Rikers Island Arts Programming and the Ali Forney Center, an organization that supports harmed and homeless LGBTQIA+ youth and communities in the self-described categories of Fat, Advanced Age and Disability.

Fall 2022
APPAR-2496-01 Pieces Of Protest

APPAR-3122-01 Sophomore: Identity/identities I (fall)

APPAR-3122-02 Sophomore: Identity/identities I (fall)

APPAR-3142-01 Senior Thesis: Design Identity I (fall)

APPAR-3142-02 Senior Thesis: Design Identity I (fall)

JM-2496-01 Pieces Of Protest
Spring 2023
APPAR-3123-01 Sophomore: Identity/identities II (spring)

APPAR-3123-02 Sophomore: Identity/identities II (spring)

IDISC-2230-01 Fashion?

JM-4445-01 Sophomore Jewelry Design: Technology and Making